Michael Harryman
Director of Communications and Community Collaboration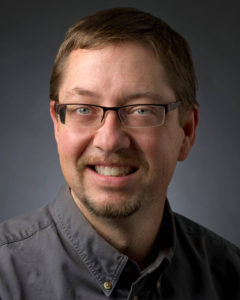 Download Image
800 X 1000
360.27 KB
---
Michael Harryman joined WPT in 2011 and serves as the Director of Communication and Community Collaboration for PBS Wisconsin, overseeing promotions and the broad community relations and engagement work of this PBS station statewide. Harryman has spent most of his career in nonprofit leadership, including a decade as the chief marketing officer for Alverno College in Milwaukee. A true communitarian, Harryman has led the marketing and community relations efforts for educational and arts organizations for over 25 years in Madison, Milwaukee, Portland and Minneapolis, and has done extensive community engagement work with dozens of organizations and highly diverse communities. He began his career as a performing arts presenter, concert promoter and festival producer.
A Wisconsin native, Michael earned his BA in English from the University of Wisconsin-Madison where he also marched in the highly acclaimed UW Marching Band and served on the Wisconsin Union Directorate. He also holds an MS in Organizational Development and Leadership from Marian University.
Michael and his wife Colleen have a daughter, Nora, and a dog, and are extremely active in their community. In all his free time, Michael is a home chef and food preservationist, an avid cross country skier and kayaker, and a lover of live music.
Phone: 608-265-3855
Email: [email protected]