Marisa Wojcik
Multimedia Journalist and Producer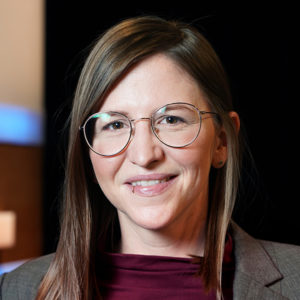 Download Image
600 X 600
249.68 KB
---
Marisa Wojcik is a multimedia journalist and producer on the Here & Now news team. She produces field reports on issues impacting people across the state, interviews guests on the weekly live web show Noon Wednesday and creates content that explains the deeper context behind current issues.
Wojcik received her journalism degree from the University of Minnesota. She began her journalism career in print reporting, focusing on visual journalism for the Minneapolis Star Tribune and The Minnesota Daily. Eventually, she moved back to her home city and worked at the Eau Claire Leader-Telegram. From there, she joined Wisconsin Public Television and the Here & Now news team to create new and original ways of reporting important statewide issues.
In her free time, Wojcik is a biker, a curler and a lifelong learner.