Kathy Bissen
Associate Director and Chief Operating Officer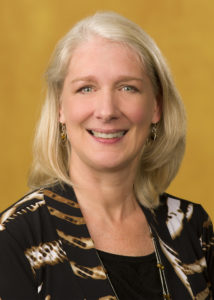 Download Image
1500 X 2100
639.29 KB
---
Kathy Bissen is Associate Director and Chief Operating Officer for PBS Wisconsin with additional responsibilities as Director of Production. PBS Wisconsin creates between 300 and 400 hours of broadcast and digital projects every year including news and public affairs; performance and culture; history documentaries; University Place; educational projects; and a diverse array of ongoing series including Here & Now; Wisconsin Life; 30 Minute Music Hour; Director's Cut, Around the Farm Table, Hometown Stories; Tribal Histories and more. Kathy was instrumental in creating the ongoing Young Performers Initiative celebrating the talents of young artists around the state; WisContext, a digital news and information service in partnership with WPR and UW-Extension; and LZ Lambeau, the largest community engagement event in PBS history.
Kathy previously was Executive Producer of News and Public Affairs, produced 10 national PBS documentaries, and co-founded GET REAL!, a children's series broadcast on commercial and public television. Her work is widely recognized having earned a National Emmy, Parents' Choice Awards, USC Annenberg Walter Cronkite Awards for Excellence in Political Journalism, multiple regional Emmys and Edward R. Murrow Awards.
Outside of PBS Wisconsin, Kathy is on the Boards of the Center for Journalism Ethics, the Ed Nebbins Foundation, Ridgewood Pool and an animal welfare fund. She and her husband spend more hours than they could ever count cheering on their daughters in various sporting and musical events.
Phone: 608-263-8496
Email: [email protected]