Garry Denny
Director of Programming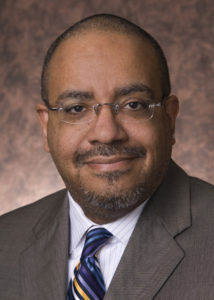 Download Image
843 X 1180
348.95 KB
---
Garry Denny is the director of programming for PBS Wisconsin, and is responsible for the acquisition, scheduling and delivery of programming services on PBS Wisconsin's six-station network. In his previous role as PBS Wisconsin associate director of programming, Denny managed program content and scheduling.
During his years at PBS Wisconsin, Denny has served as the president of the Public Television Programmers Association, and on numerous system-wide committees, including the PBS Communications Advisory Committee and the CPB-funded Programmers' Research Council. Denny also has served on panels directly associated with content selection, including the P.O.V. Editorial Committee and Open Call activities for the Independent Television Service (ITVS). He is currently serving a 3-year term on the board of directors of ITVS.
In 2001, Denny was recognized as PBS Programmer of the Year for his innovative approaches to program scheduling and responsiveness to viewer s programming preferences.
Denny's career at PBS Wisconsin began in 1986 when he accepted the position of traffic supervisor upon graduation from Howard University in Washington, D.C.
While attending Howard University Denny gained experience as a traffic assistant at WHMM (now WHUT). In his second year at WHMM, Denny worked as assistant to the director of programming while continuing to serve as traffic assistant.
Phone: 608-262-6834
Email: [email protected]