Eric Greiling
Director of Development and Executive Director of Friends of Wisconsin Public Television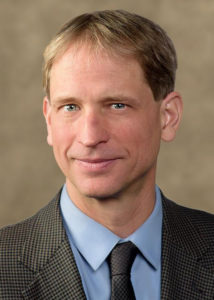 Download Image
536 X 750
251.23 KB
---
Eric Greiling is the director of development and executive director of the Friends of Wisconsin Public Television, playing a role in the station's leadership team and overseeing all fundraising efforts.
Eric comes to PBS Wisconsin from the University of Wisconsin Foundation, where he served as Senior Director of Development for the highly ranked School of Education. Prior to joining the UW Foundation in 2006, he was the general manager at American Players Theatre in Spring Green, Wis., a role that included supervising operations and managing many of the classical theater company's capital projects.
A native of Wisconsin, Eric was raised in Stevens Point and Richland Center before attending UW-Madison where he earned degrees in communication arts and English.
Phone: 608-265-0691
Email: [email protected]