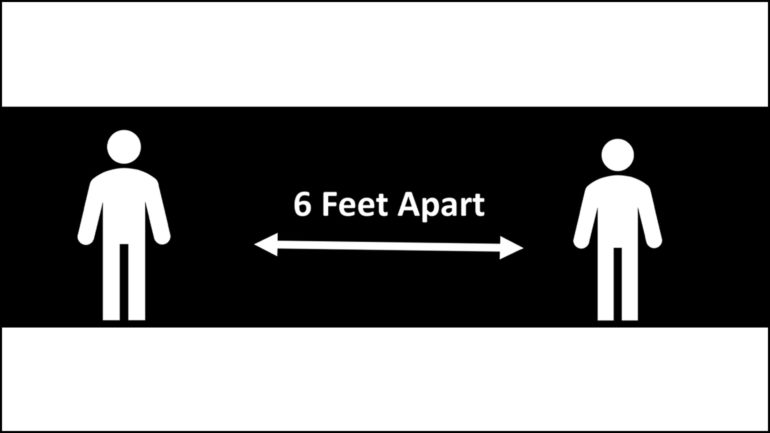 coronavirus
Latest Stories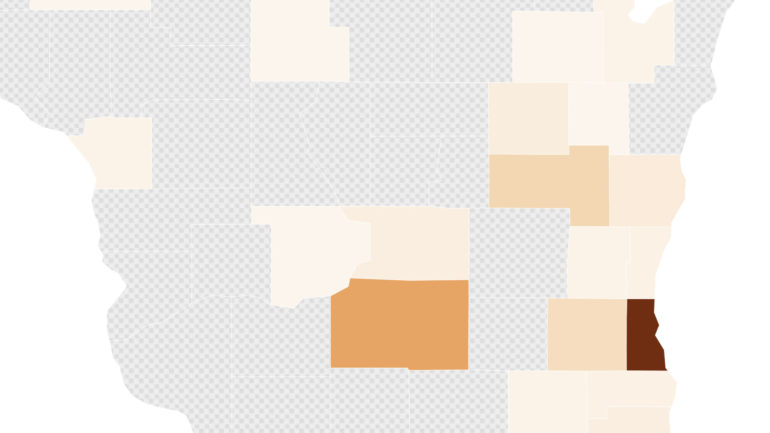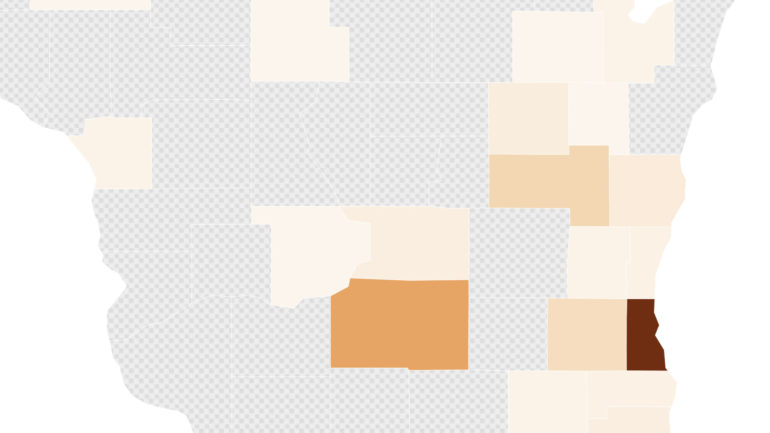 Map: Tracking COVID-19 Cases in Wisconsin
March 29, 2020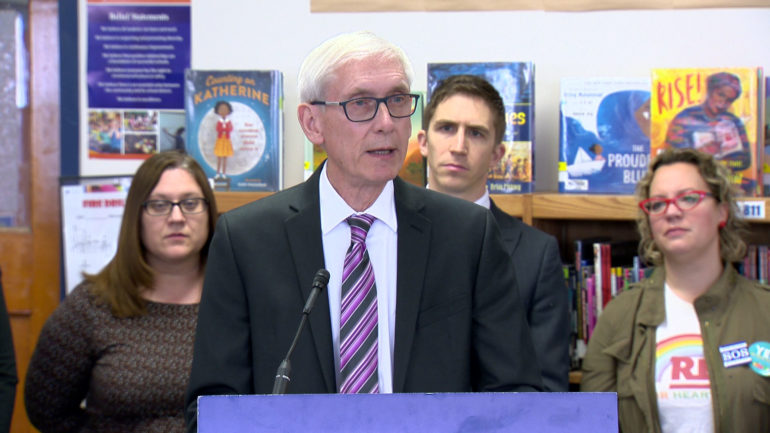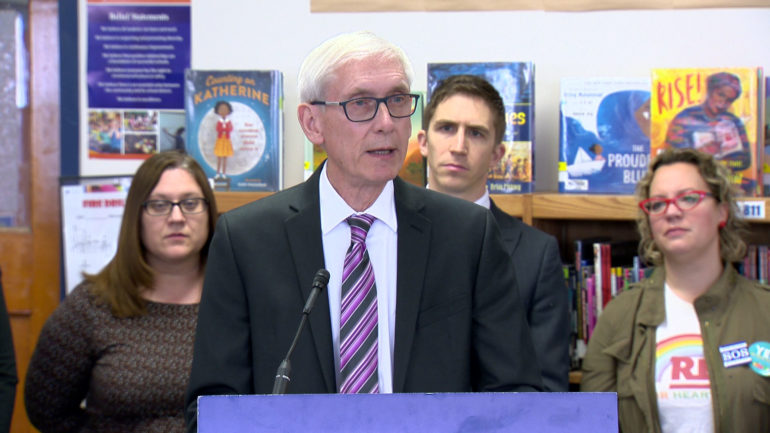 Evers Introduces Broad COVID-19 Response Bill
The bill would send millions to local public health offices and make changes to the upcoming election, including eliminating the photo ID requirement.
March 29, 2020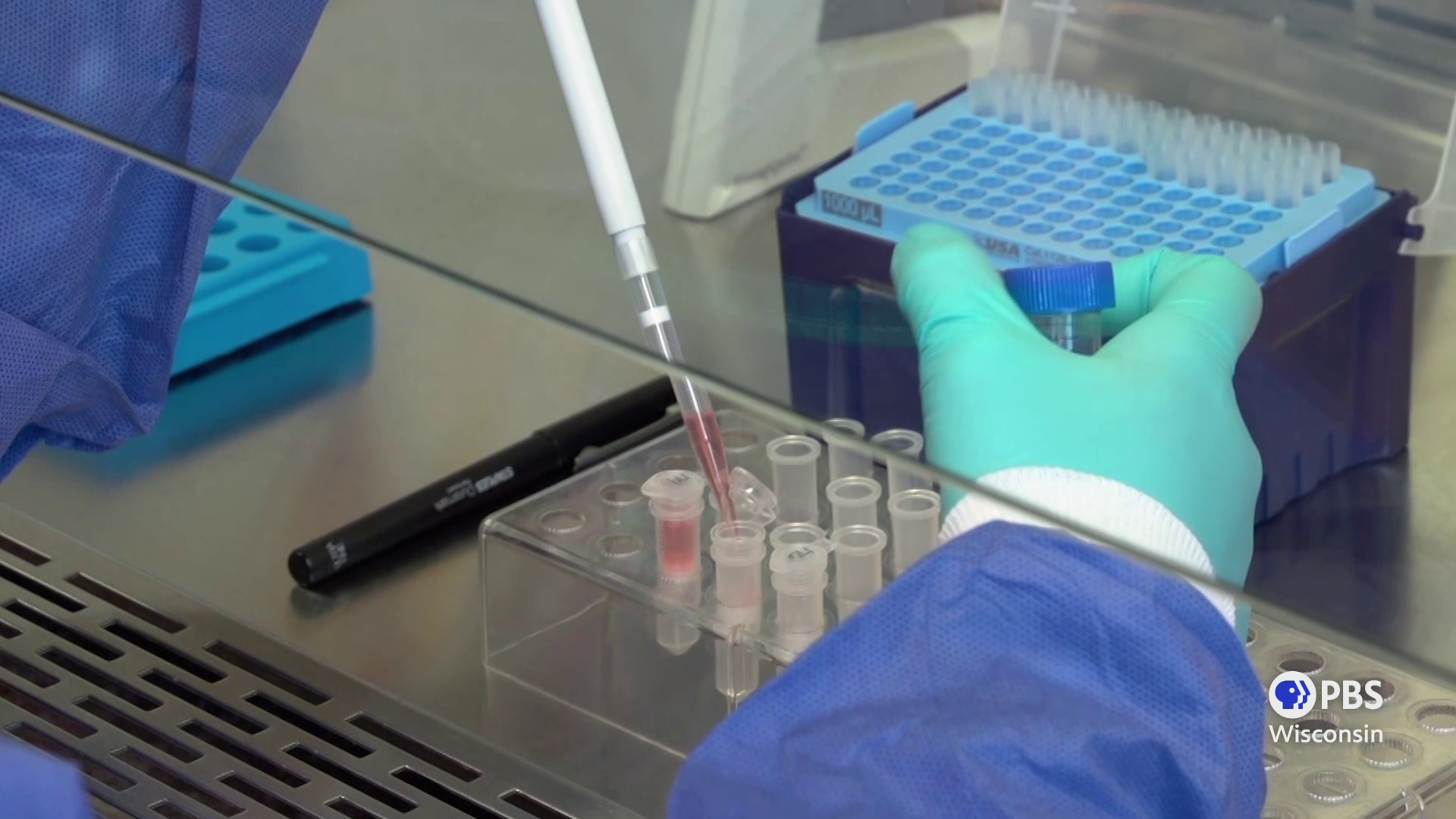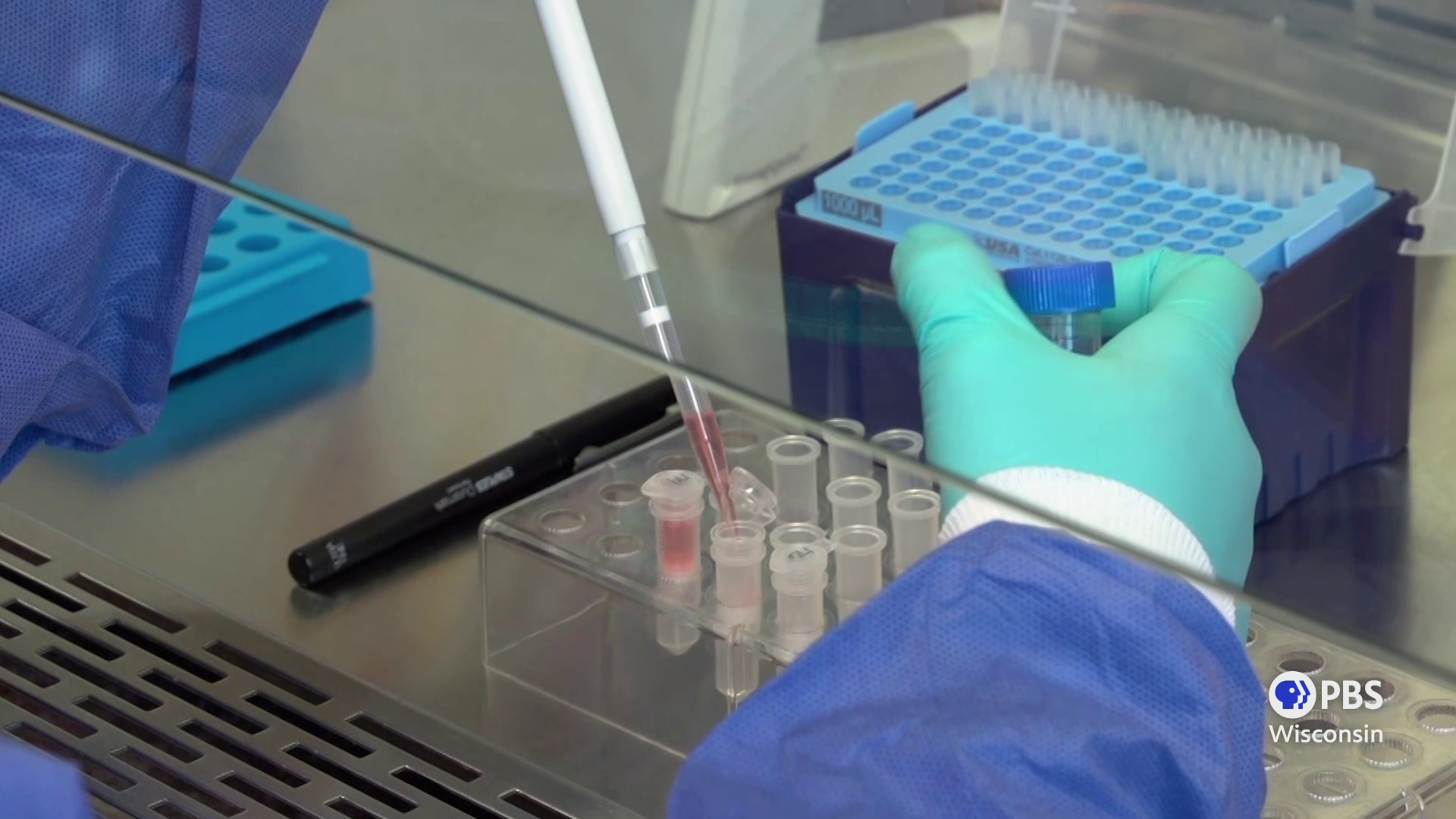 Gundersen Health System Develops In-House COVID-19 Test
When testing started for COVID-19, patients waited days to get their test results back from a lab, which increased the risk of the virus spreading. Tonight, positive news on that health front as Trevor Keller shows us how one Wisconsin health care system has shortened the turnaround time.
March 27, 2020
DHS Secretary-designee on Wisconsin's COVID-19 Pandemic
Today, there are more COVID-19 positive cases in the United States than anywhere else in the world. Department of Health Services Secretary-designee Andrea Palm paints a clear picture of the COVID-19 crisis, as the number of cases in the state continues to surge.
March 27, 2020
Lack of Protective Equipment May Threaten Healthcare Workers
Wisconsin is beginning to see an urgent need for personal protective equipment, including masks, gloves and gowns to prevent exposure to COVID-19. The lack of supplies creates a stark reality for healthcare workers and first responders on the frontline of the growing pandemic.
March 27, 2020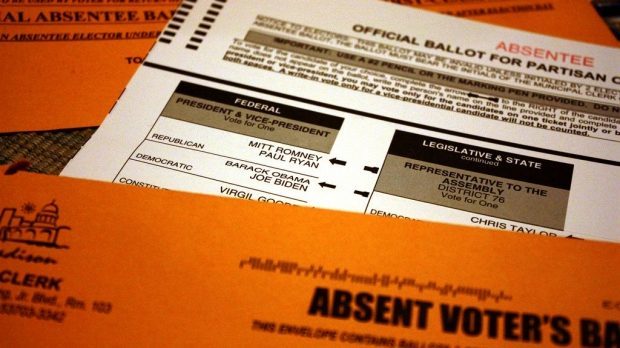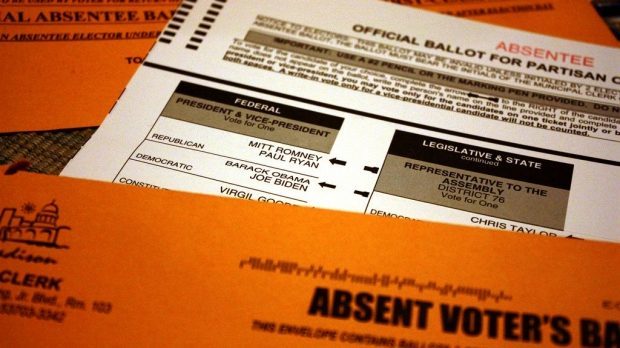 Update: Evers Calls for Widespread Absentee Ballot Legislation
Gov. Tony Evers asks the Legislature to send all registered voters absentee ballots ahead of April 7 amid election concerns during the COVID-19 outbreak. Later Friday, Evers also loosen licensing requirements for certain healthcare workers.
March 27, 2020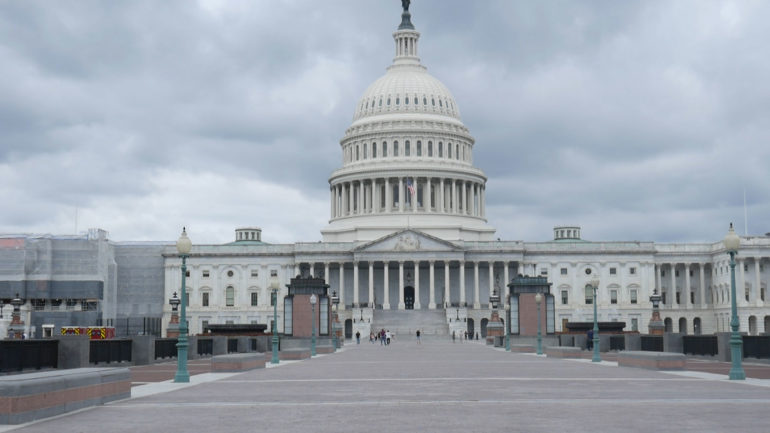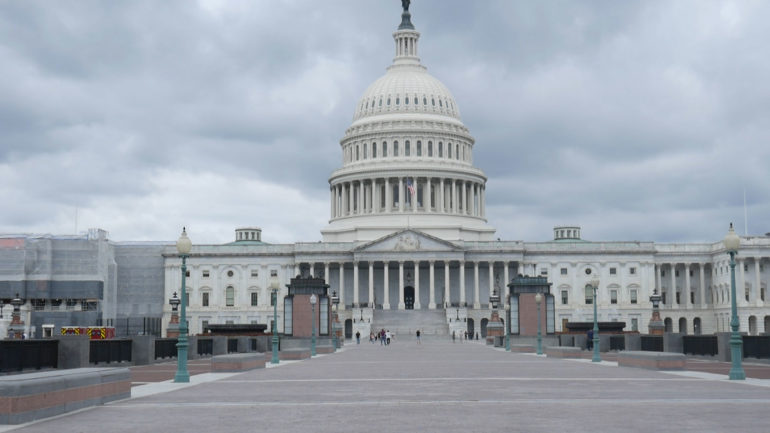 Update: Congress Passes Third COVID-19 Aid Package
The House of Representatives passed the bill Friday, which the U.S. Senate unanimously approved Wednesday. The bill would send $1,200 checks to Americans, among other provisions.
March 27, 2020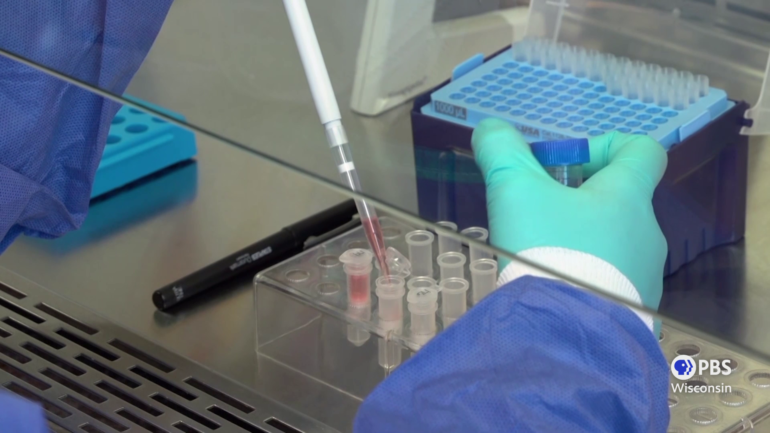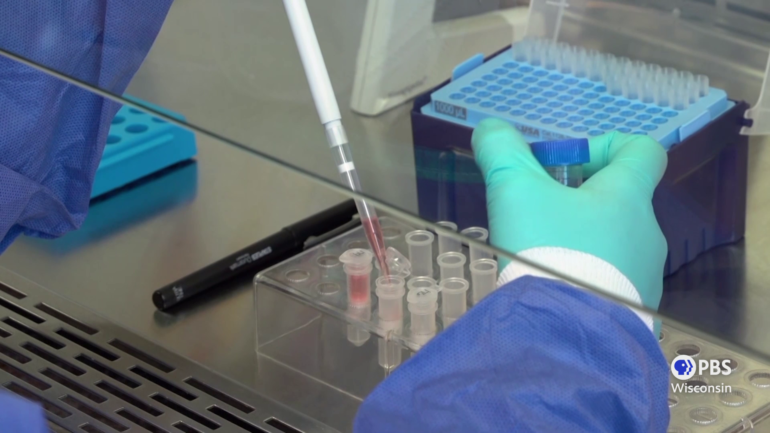 In-House Test Shows Promise to Increase Capacity
Gundersen Health System in La Crosse has developed their own in-house test for COVID-19. They say patients no longer need to wait days to get results, which might be the case if tests were sent to an outside lab. "If a test is required from the health system, we can ...
March 27, 2020 • West Central Region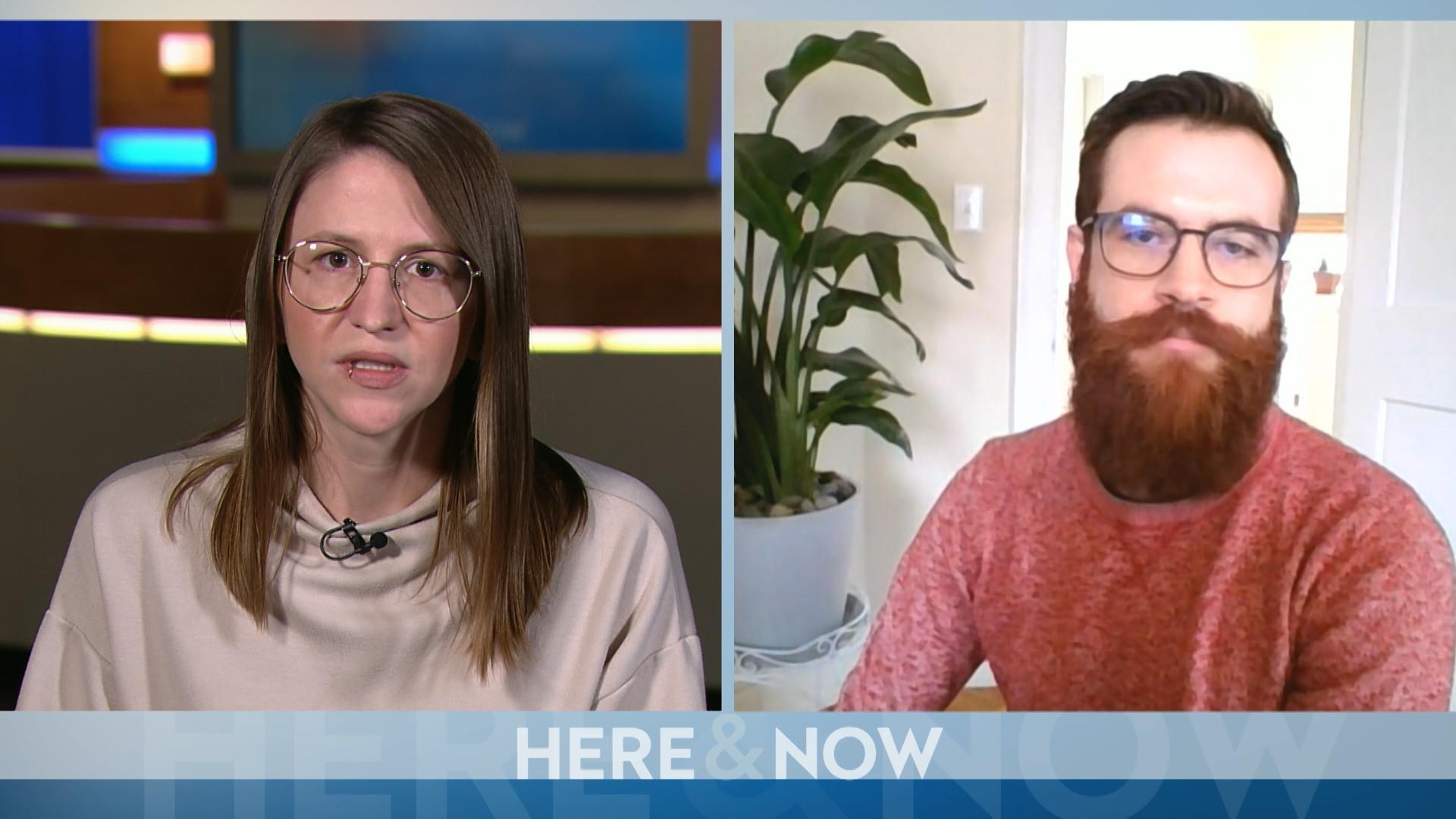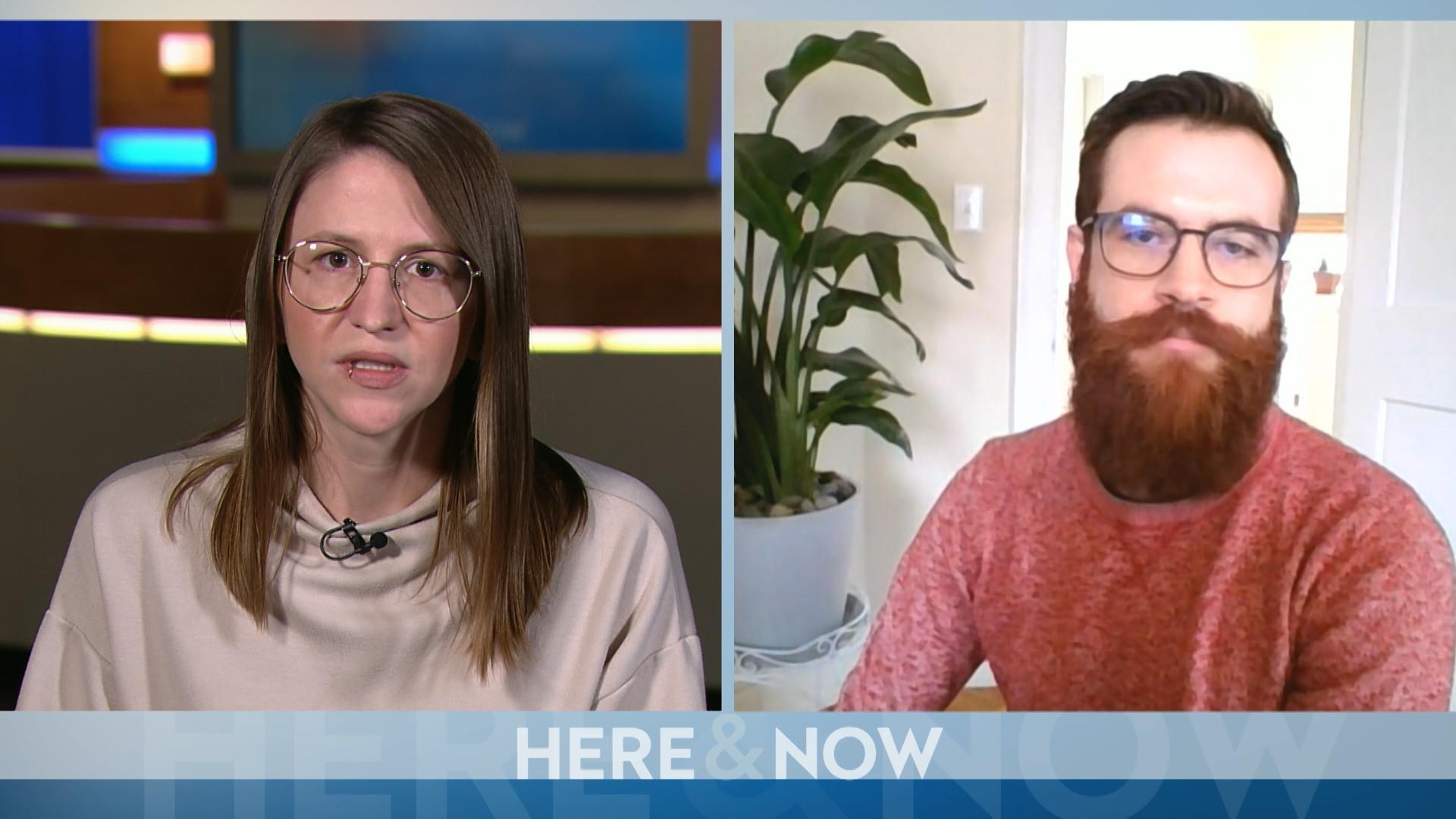 Noon Wednesday: Flattening the Curve
New measures announced by Gov. Tony Evers and top state health officials to close non-essential businesses and remain at home are part of sweeping efforts to keep the health care system from becoming overwhelmed. Will Cushman of WisContext joins us to talk about new their latest report, "The Urgent Battle To Flatten Wisconsin's COVID-19 Curve."
March 25, 2020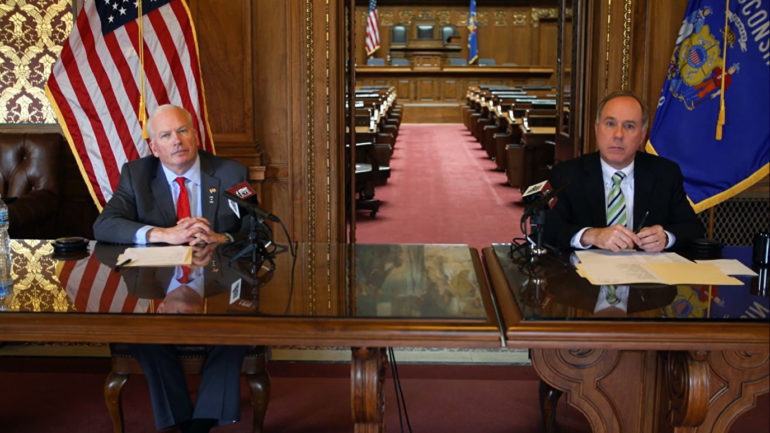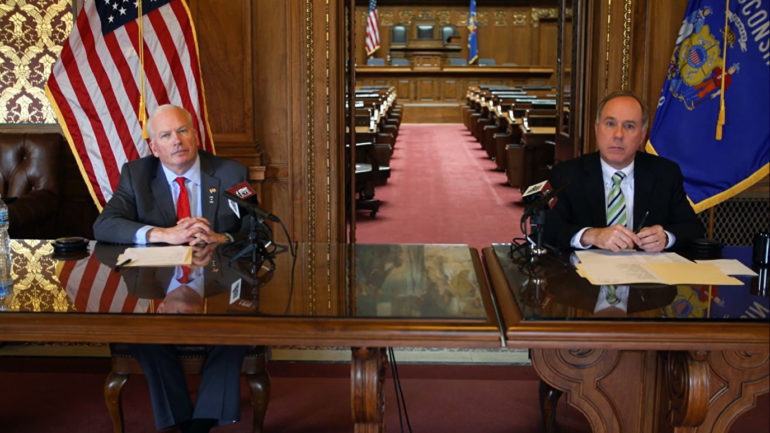 Legislative Leaders Want April Election to Move Forward
On a call with reporters, Assembly Speaker Robin Vos and Senate Majority Leader Scott Fitzgerald said municipalities should be prepared for April 7, but they are not considering altering the date at this time.
March 25, 2020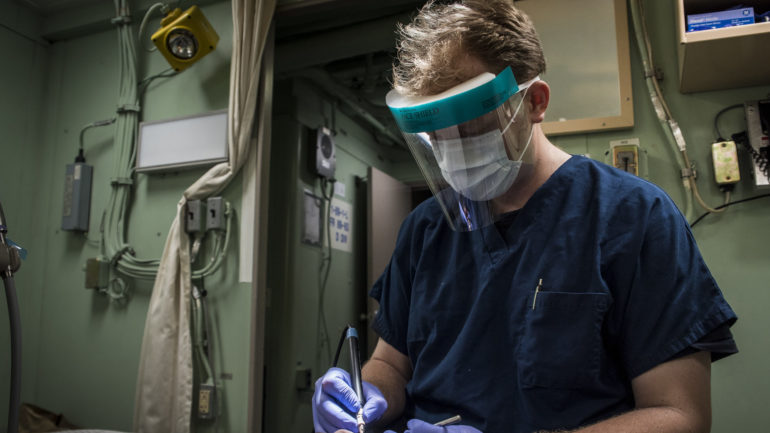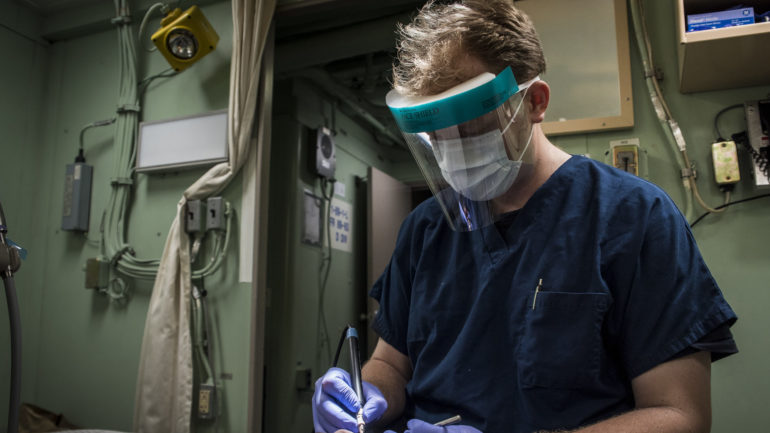 Industry Steps Up But Far from Scale Needed
Necessity being the mother of invention, Justin Webb, CEO of Franzen Graphics in Sheboygan, saw a need and with his colleagues invented a simple solution. The company specializes in printing on plastic for items like in-store displays and saw a new application for the material they usually print on. Now ...
March 25, 2020 • Southeast Region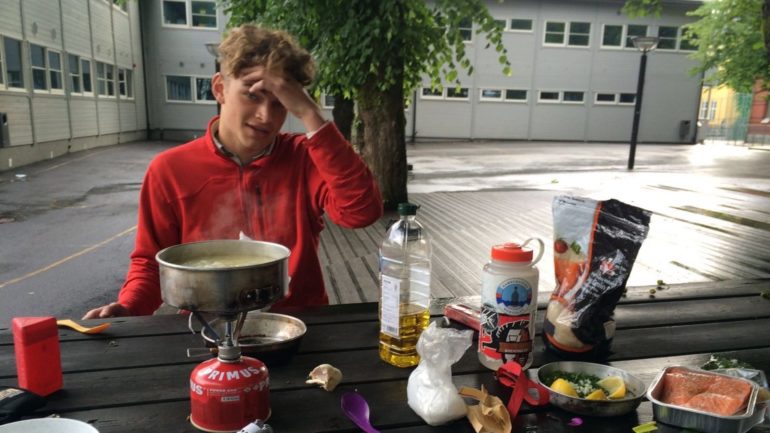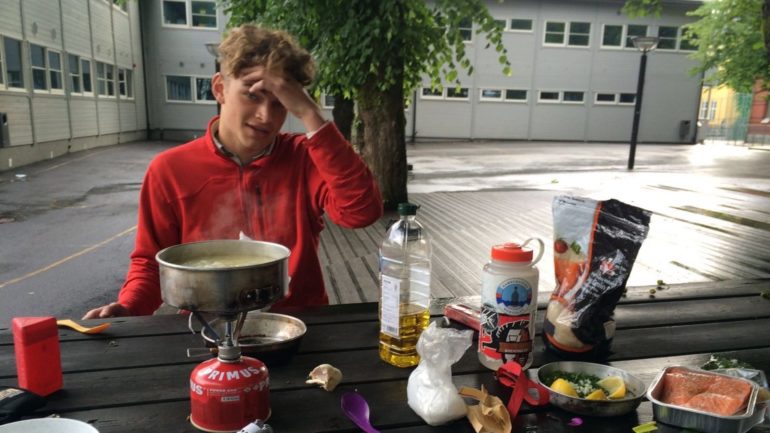 Wisconsinites Stuck in Peru During Coronavirus Lockdown
With Peru on a coronavirus lockdown, Wisconsinites struggle to return home.
March 24, 2020 • South Central Region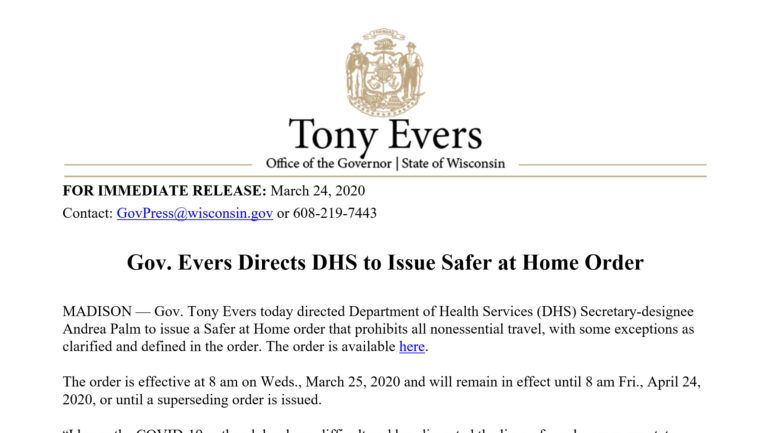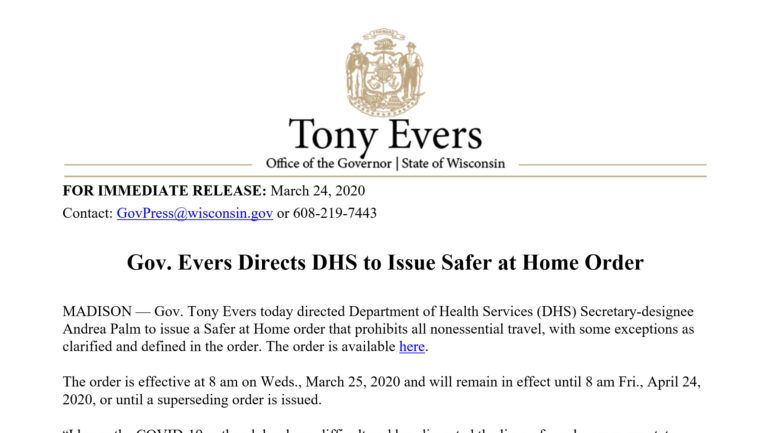 Update: Evers Issues 'Safer at Home' Order
Gov. Tony Evers issued an order Tuesday mandating that Wisconsinites stay at home, effective Wednesday morning at 8. Certain exemptions are allowed for residents to leave their homes to receive healthcare and to get necessary supplies such as groceries. According to a release from the governor's office, Wisconsinites do not ...
March 24, 2020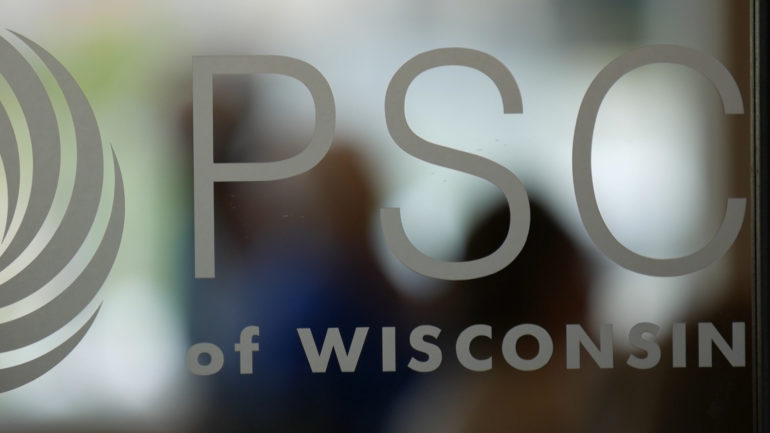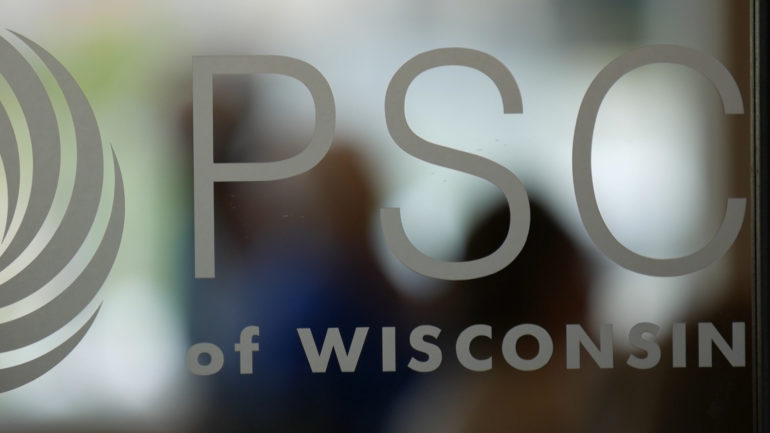 Update: PSC Halts Disconnections for Public Health Emergency
On Sunday, March 22, Gov. Tony Evers suspended additional utility rules and laid out more consumer protections for Wisconsin residents and businesses. Evers directed the Public Service Commission of Wisconsin to extend the orders released earlier this month to include more protective provisions. The announcement included six actions intended to ...
March 23, 2020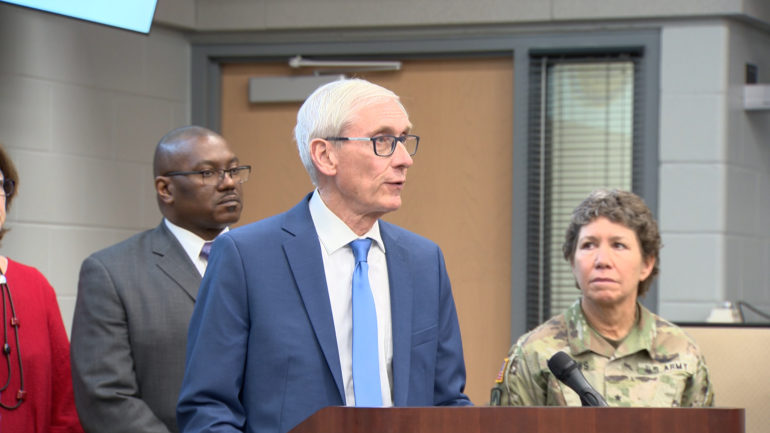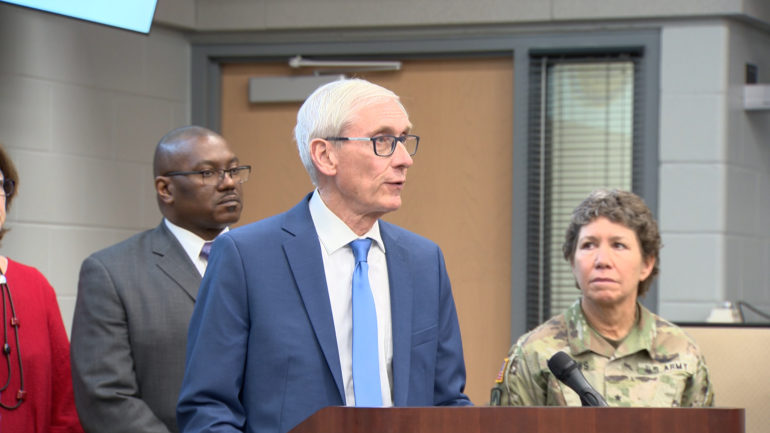 Update: Evers Calls for 'Safer at Home' Order
The governor said details of the order would be finalized before Tuesday, when the order goes into effect.
March 23, 2020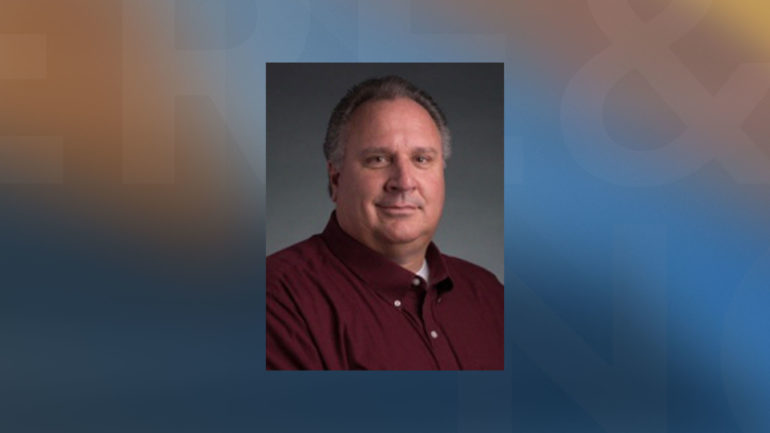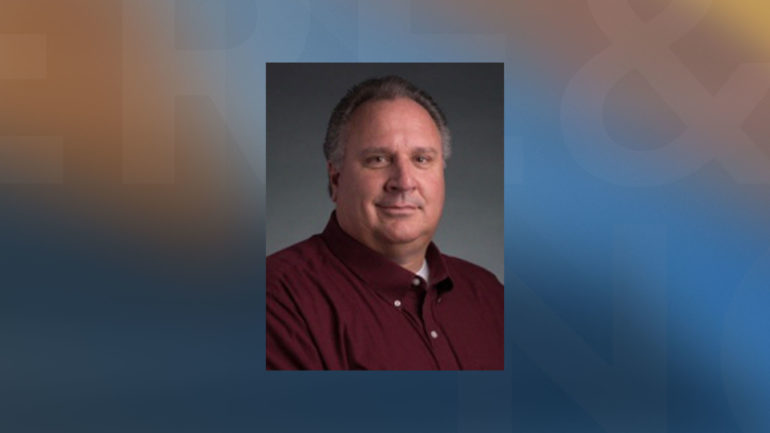 Fond du Lac Man One of State's First COVID-19 Deaths
Dale Witkowski of Fond du Lac County developed the disease after an Egyptian River Cruise.
March 21, 2020 • Northeast Region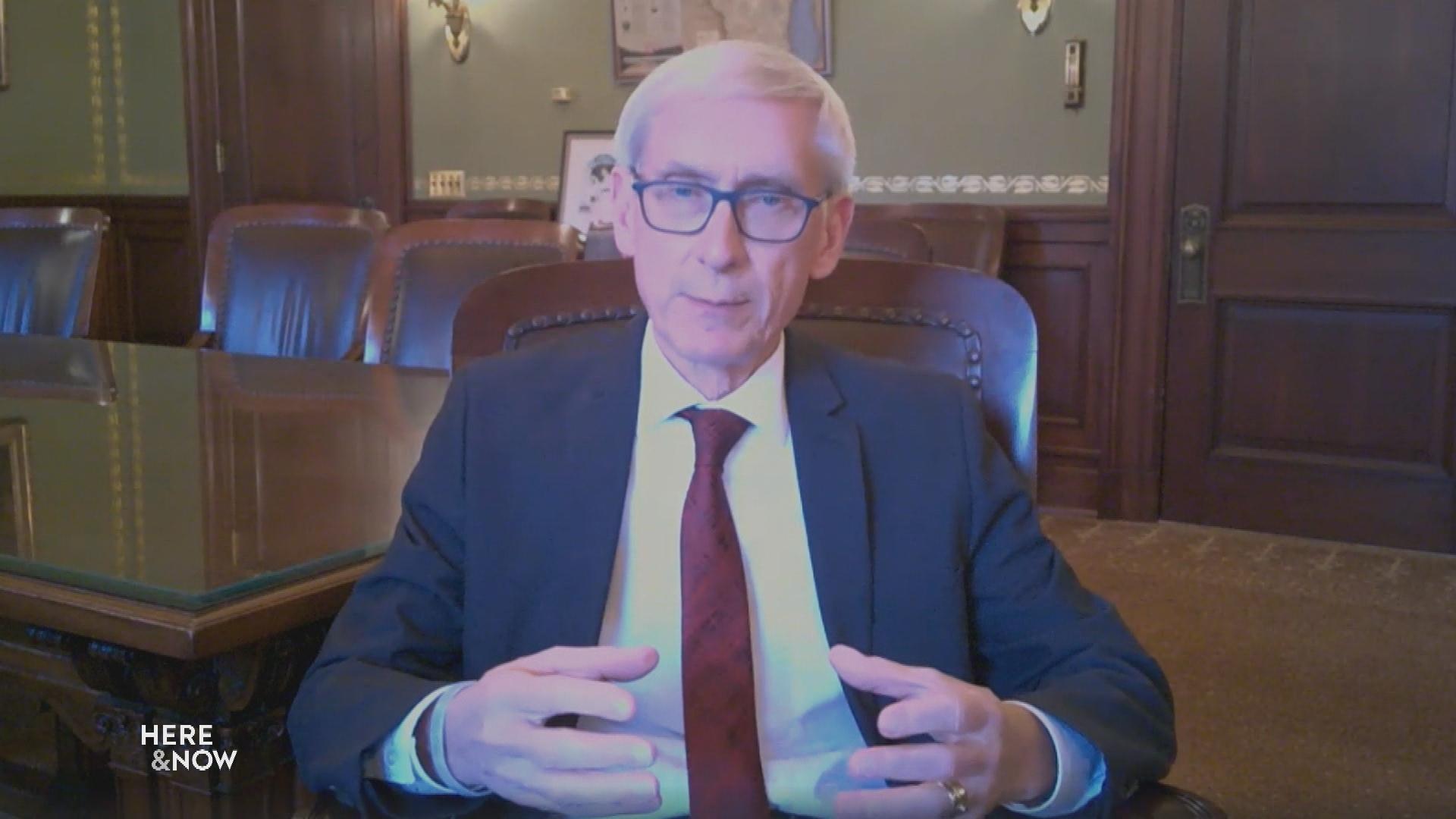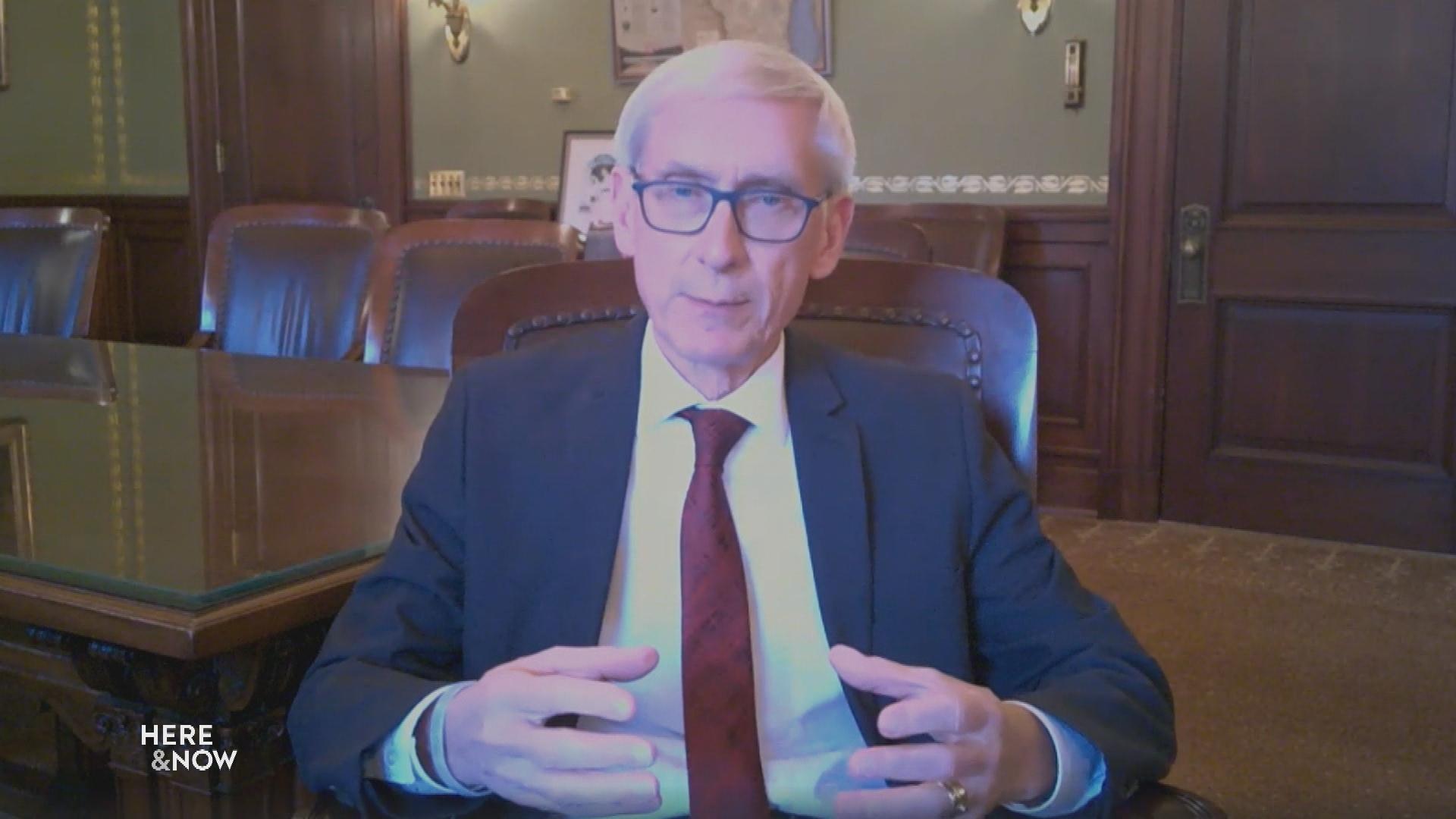 Rising Stakes, New Rules: Gov. Evers on COVID-19 Response
Gov. Tony Evers discusses the latest developments concerning the COVID-19 outbreak in Wisconsin. This week, he and health officials confirmed three deaths in Fond du Lac, Milwaukee and Ozaukee Counties. Most recently, Evers ordered all nail, hair salons, and tattoo parlors to close due to the outbreak. Evers speaks to the growing caseload, efforts to keep health care workers safe from the disease.
March 20, 2020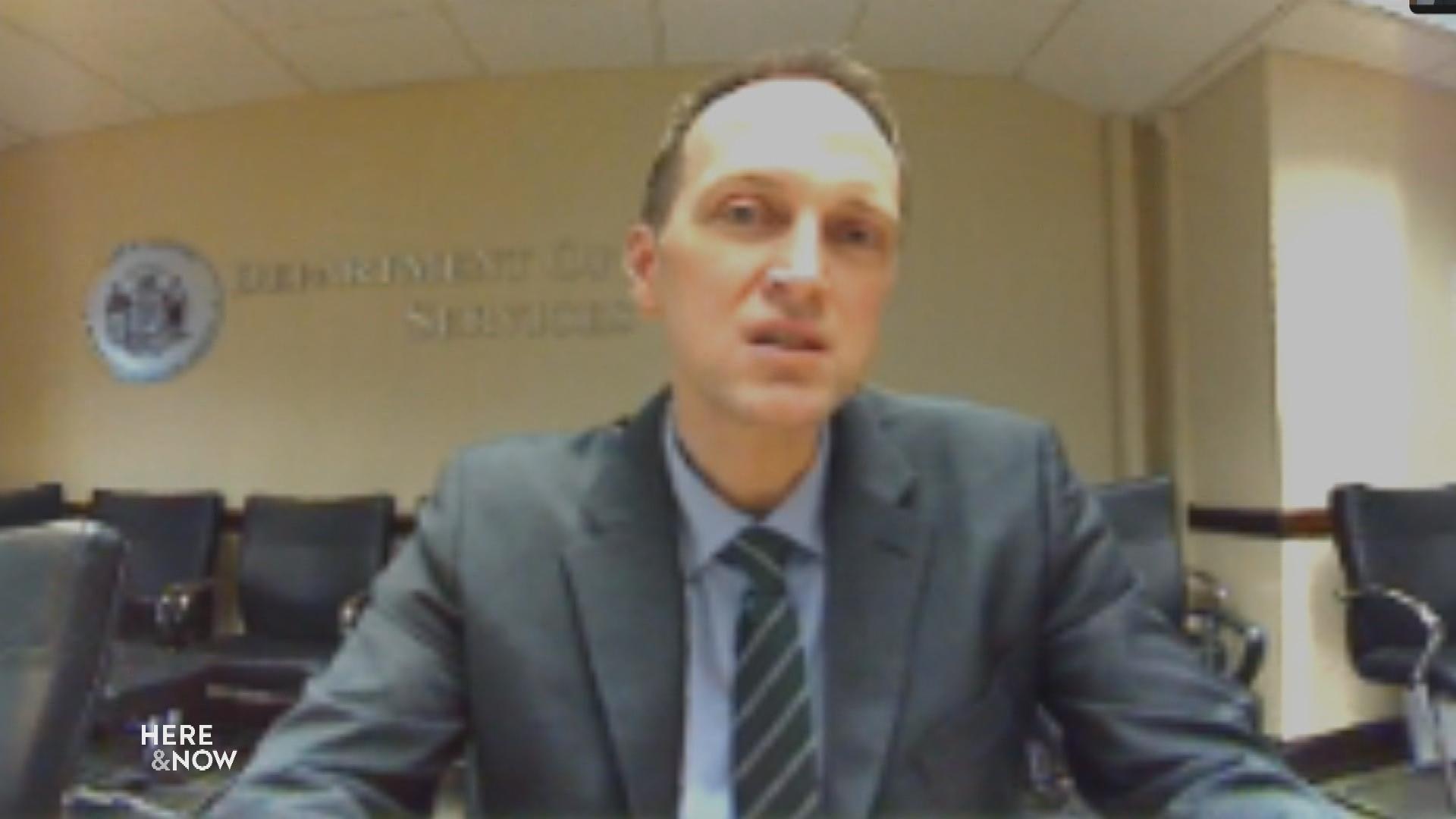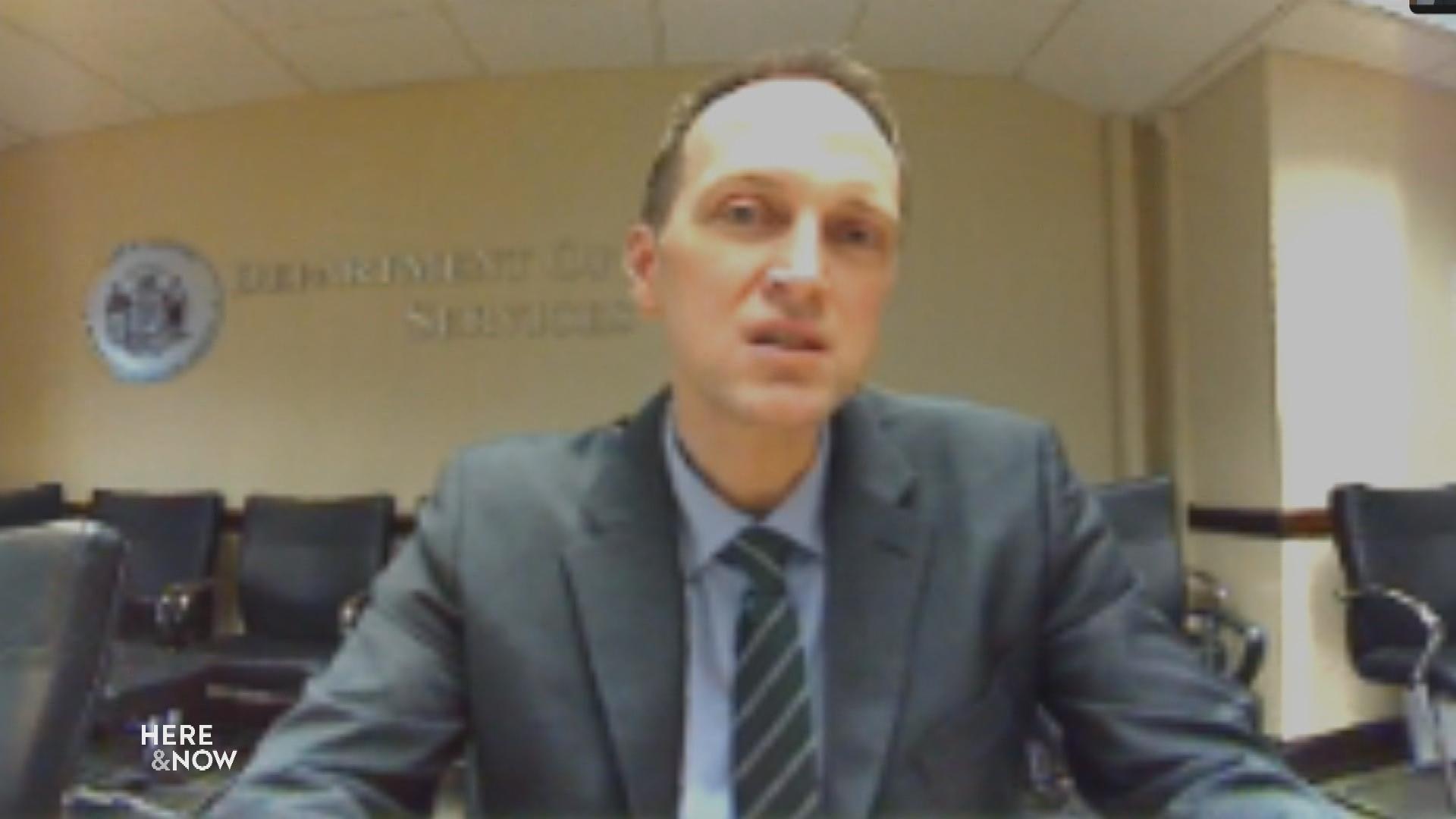 State Epidemiologist Answers Questions about COVID-19 Crisis
Wisconsin Epidemiologist Dr. Ryan Westergaard gives an update on the growing number of COVID-19 cases statewide. Westergaard answers medical questions for Wisconsin residents as they brace for the full impact of the virus. So far, the state has had 206 positive cases of COVID-19--with Dane and Milwaukee counties most at risk for community spread.
March 20, 2020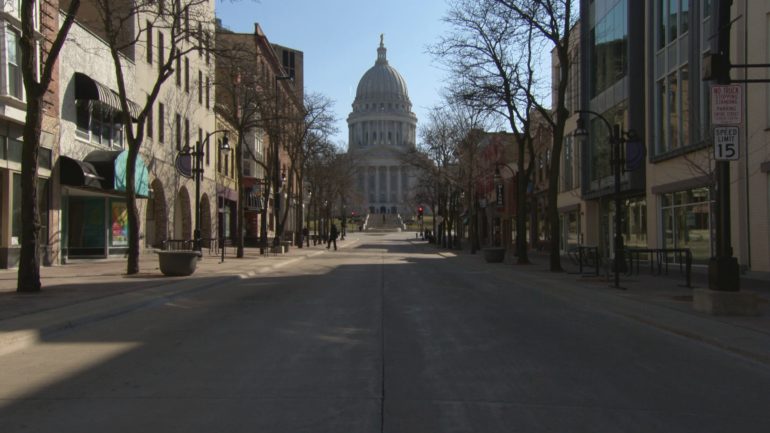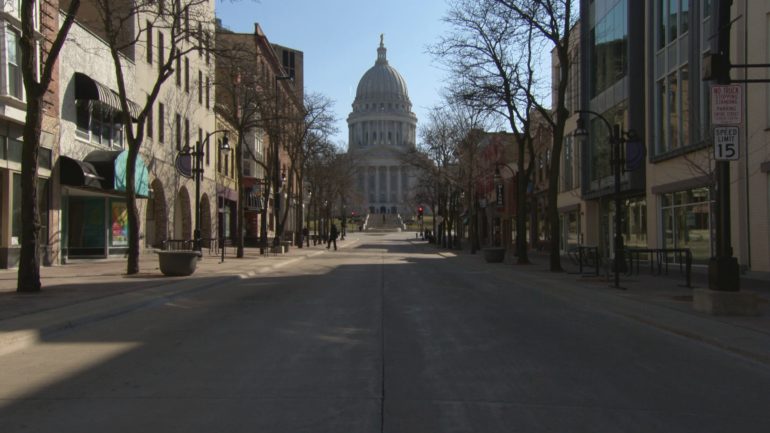 Workers Feel Pressure from Coronavirus
It's something you'd never expect to find in a city, the sound of silence. A surreal scene that played out across Wisconsin this week: bars, museums, performance venues, all closed. Savannah Bierma works part-time for the Pabst Theater Group in Milwaukee. They have cancelled all events through May 15. That ...
March 20, 2020 • South Central Region
Evers: State Has 'Adequate Response' to COVID-19
Gov. Tony Evers does not think Wisconsin is ready for a shelter in place order, while health officials say the state's testing and equipment supply could face shortfalls.
March 20, 2020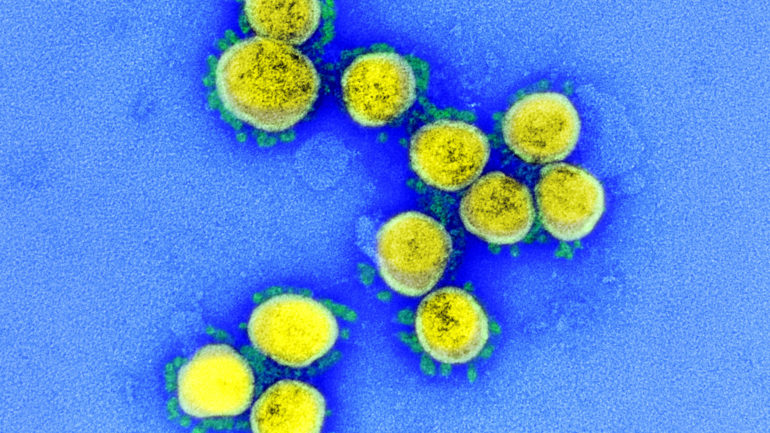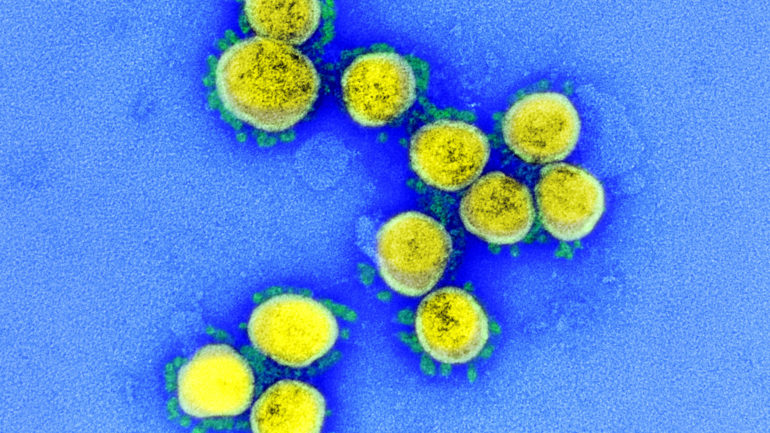 Update: Three Dead from COVID-19 in Wisconsin
Two men in Fond du Lac and Ozaukee Counties both died from the disease caused by the novel coronavirus, according to a release from Gov. Tony Evers late Thursday. A third death was announced by the Milwaukee County Medical Examiner Friday.
March 19, 2020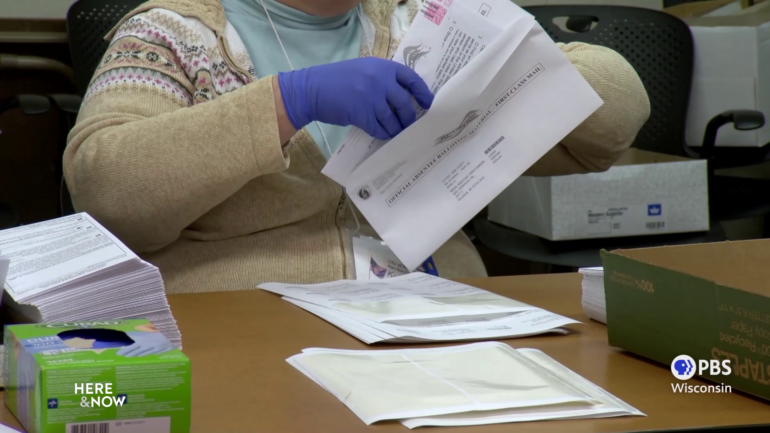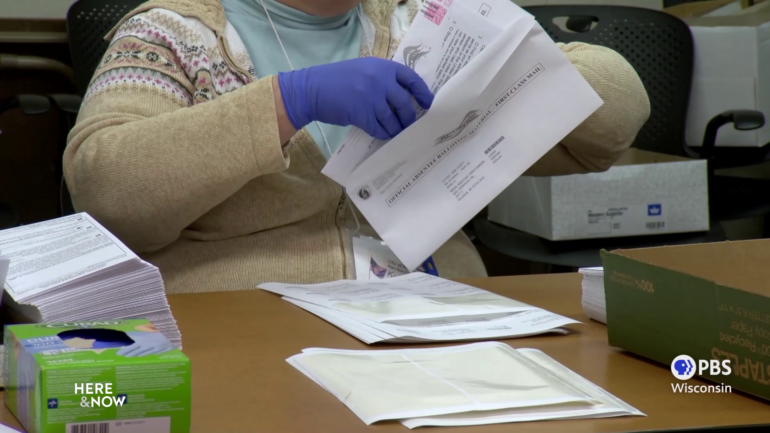 Absentee Requests Rise Amid Coronavirus Concerns
The covid-19 emergency has Republican and Democratic leaders asking for election rules to be changed. Here & Now's Zac Schultz reports on how the clerks are doing their best to make it all work.
March 19, 2020 • South Central Region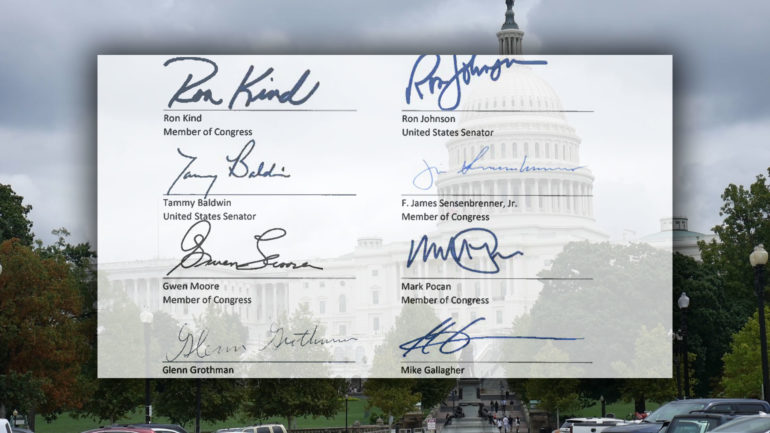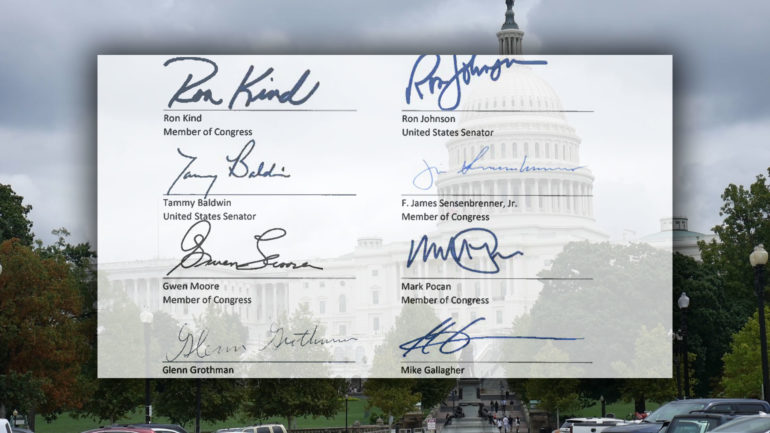 Community Spread Continues as Wisconsin Faces Testing Bottleneck
Wisconsin now has 155 cases, with community spread in Brown, Dane, Kenosha and Milwaukee Counties.
March 19, 2020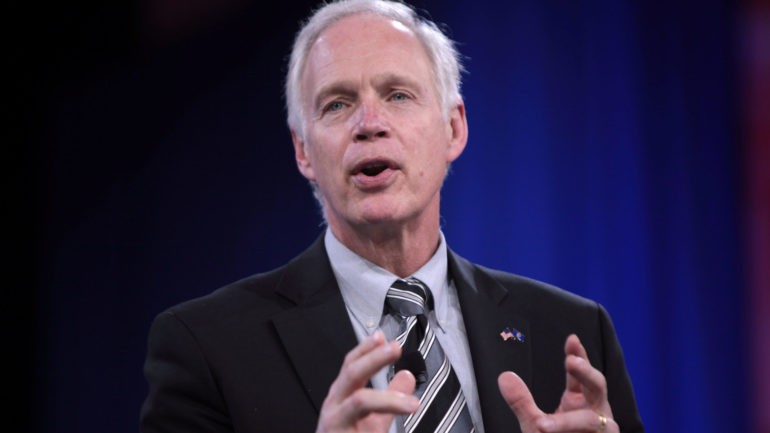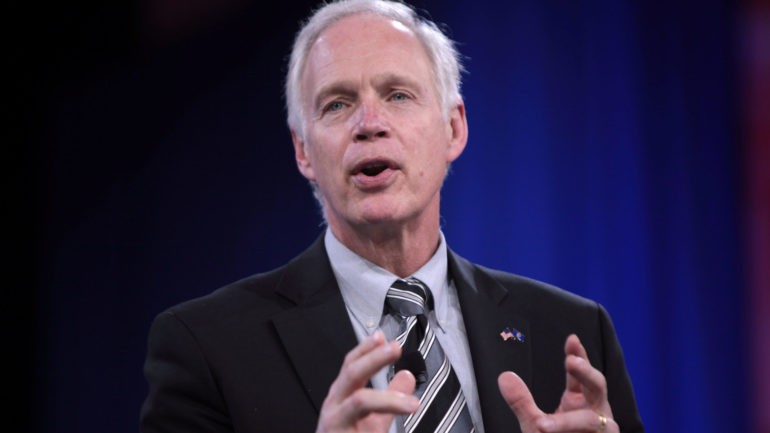 Senate Approves Coronavirus Aid
The U.S. Senate voted to provide paid sick leave for those suffering from COVID-19 and free testing. Wisconsin U.S. Sen. Ron Johnson was among the eight senators voting against the package.
March 18, 2020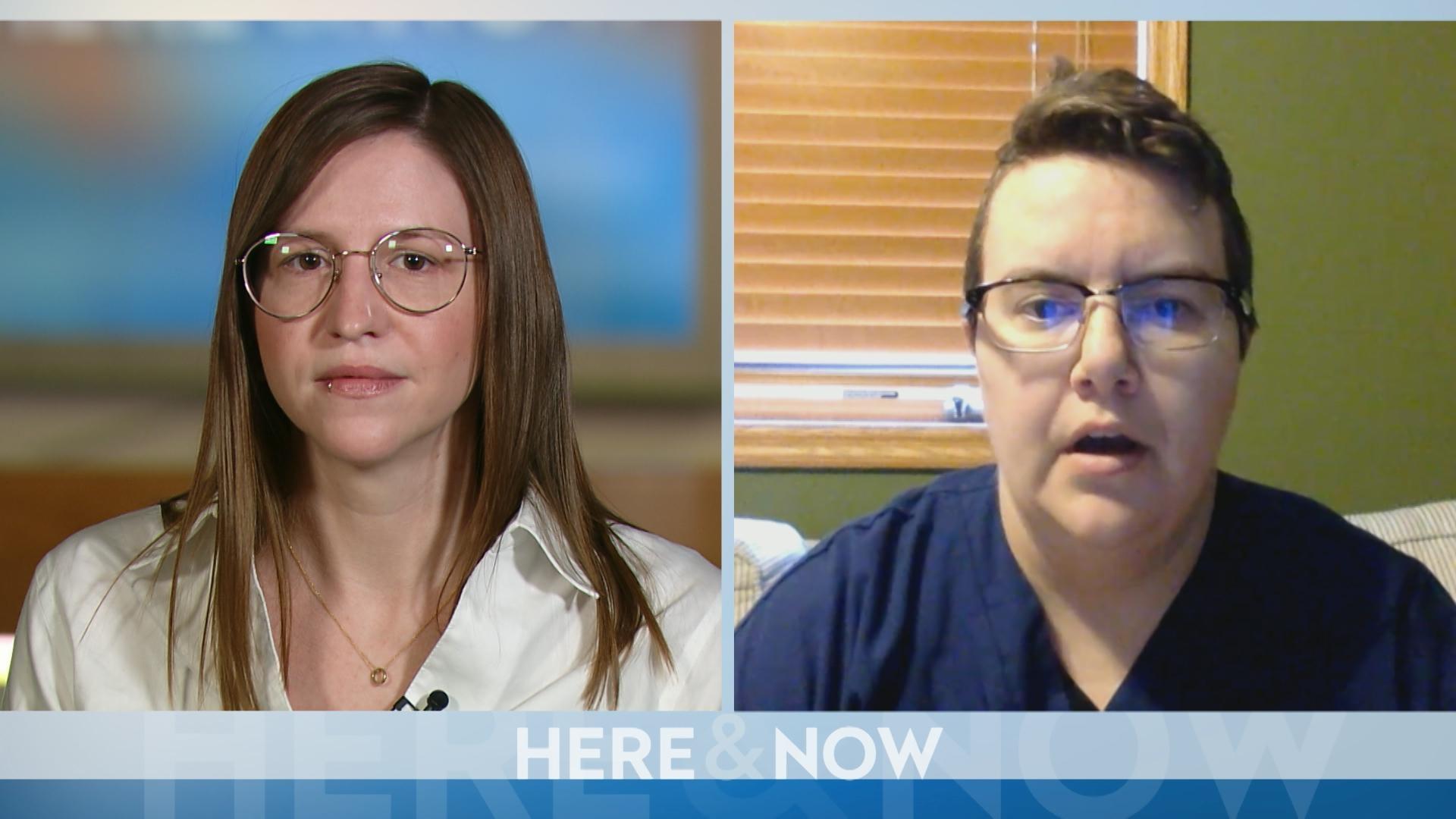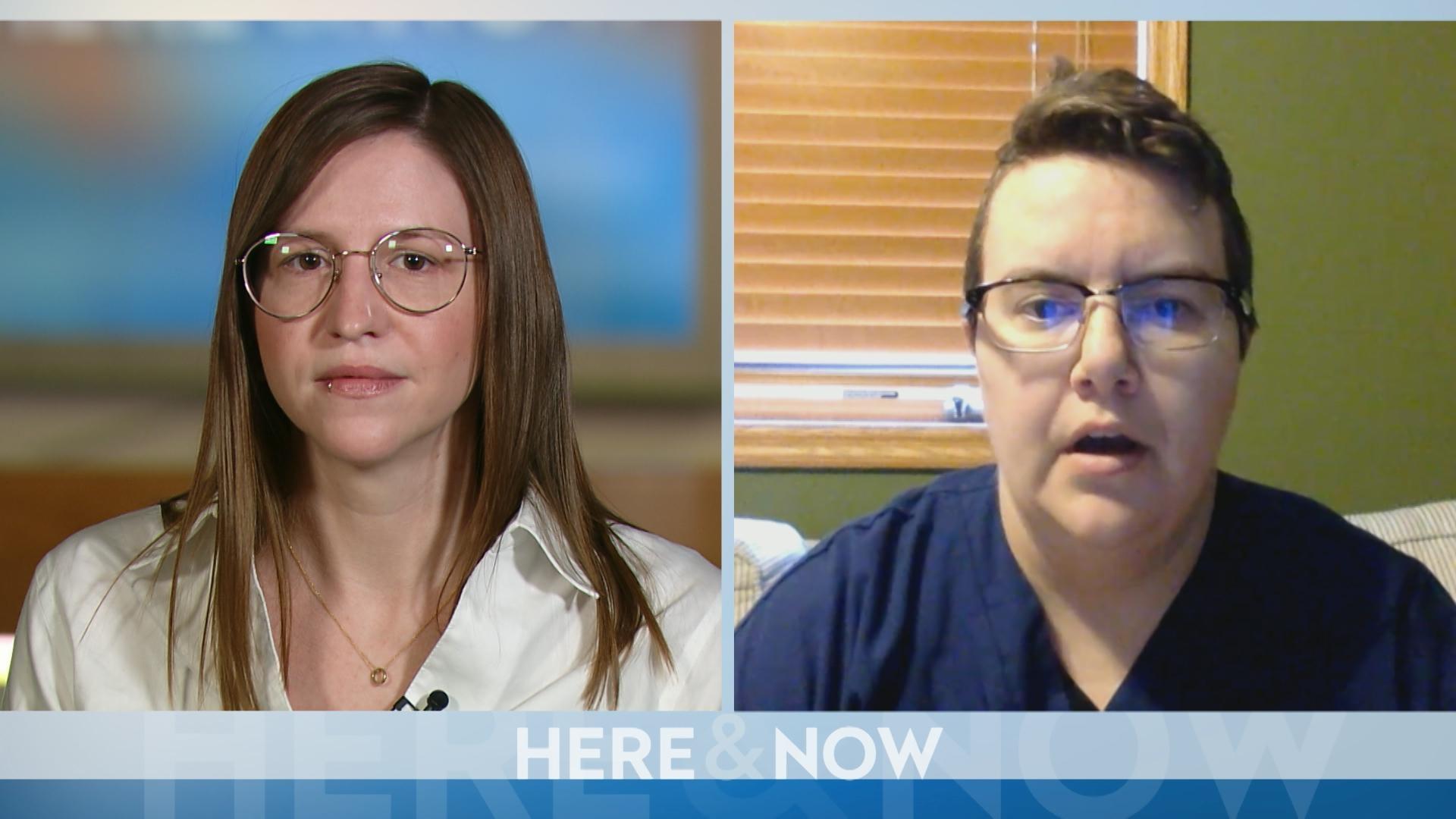 Noon Wednesday: Hospitals Gear Up for COVID-19
As the number of confirmed coronavirus cases increase in the state, hospitals are preparing for a surge of patients. Kate Walton, an emergency room nurse at the University of Wisconsin Hospital, joins us remotely to discuss how health care workers are gearing up.
March 18, 2020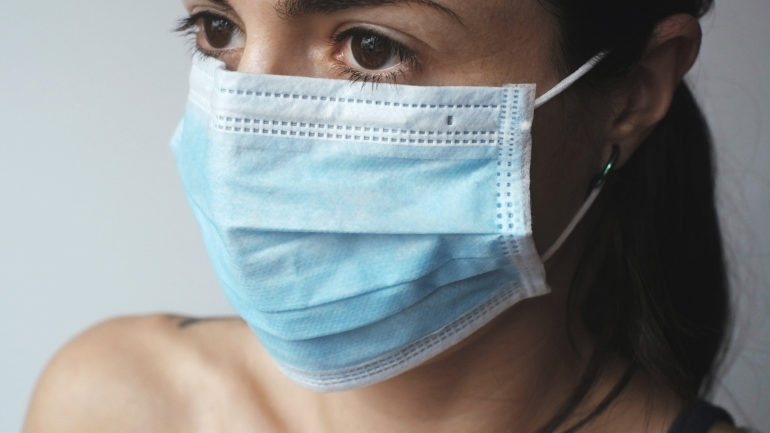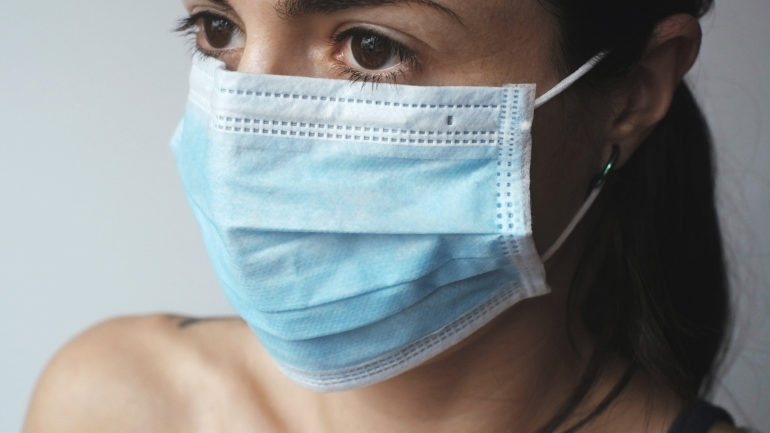 Personal Protective Equipment Could Face Shortage in Hospital Surge
Hospitals are monitoring inventories as they prepare for an influx of COVID cases.
March 18, 2020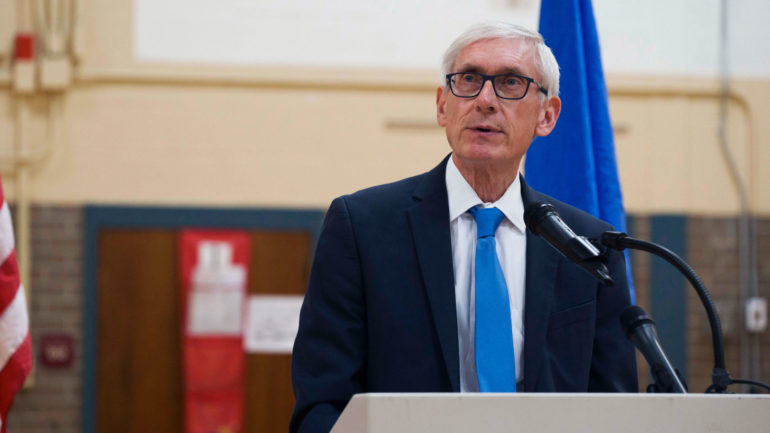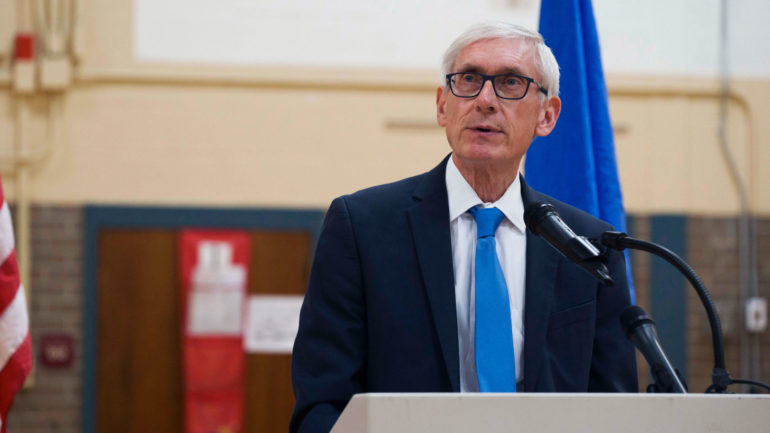 Evers Imposes Limits on Child Care
COVID cases in Wisconsin increase to 106 as Gov. Tony Evers imposes limits on child care.
March 18, 2020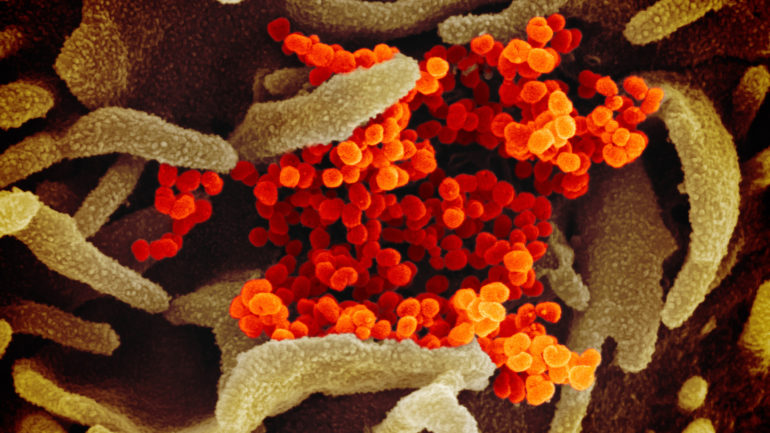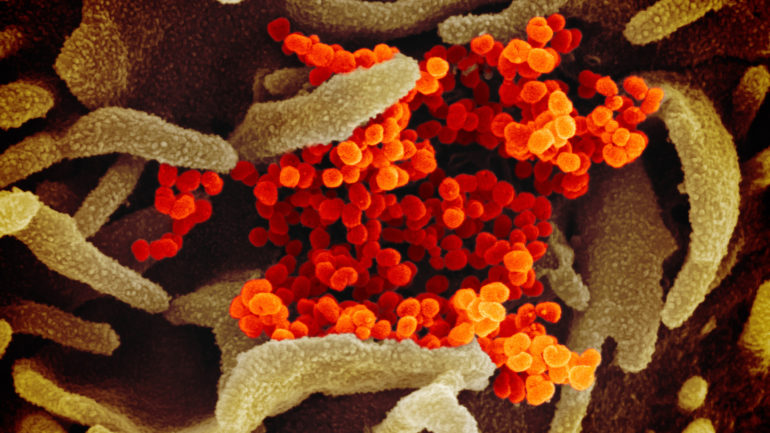 Learn More About the Novel Coronavirus, COVID-19 and Wisconsin
10 Things to Know About the Outbreak and Public Health in the State
March 18, 2020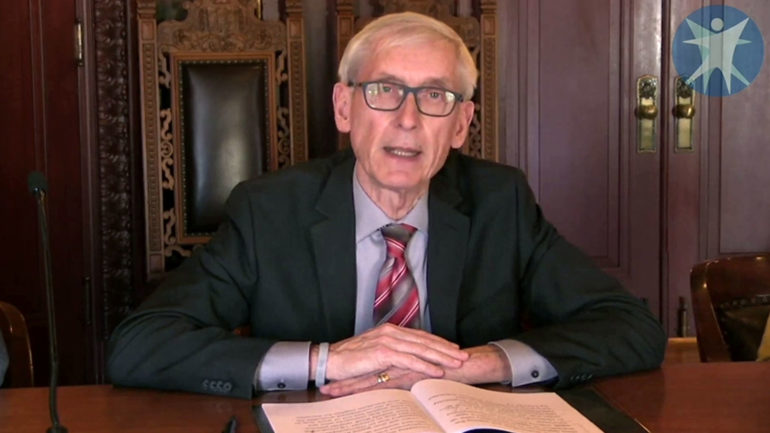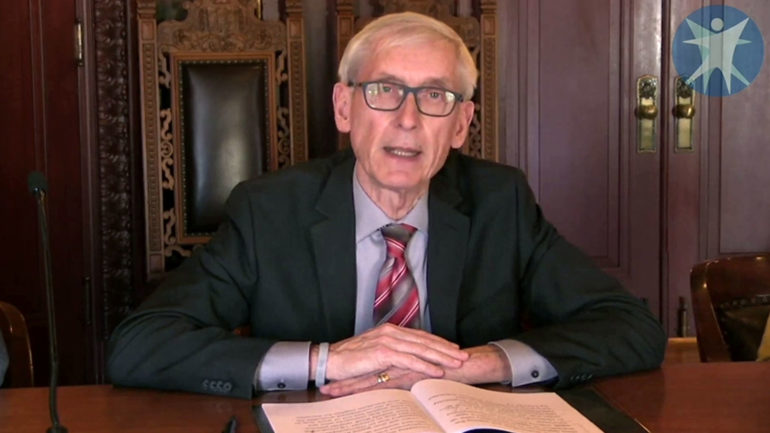 COVID Reaches Community Spread Phase in Wisconsin Counties
Dane, Milwaukee and Kenosha Counties all have community spread of the novel coronavirus, as the number of Wisconsin cases increases to 72. Gov. Tony Evers issued a statewide ban of gatherings of more than 10 people and closed schools "until further notice" amid concerns of the spread of the virus.
March 17, 2020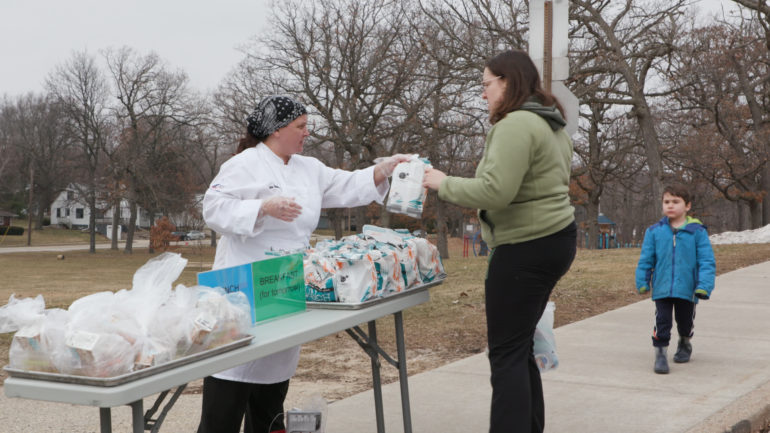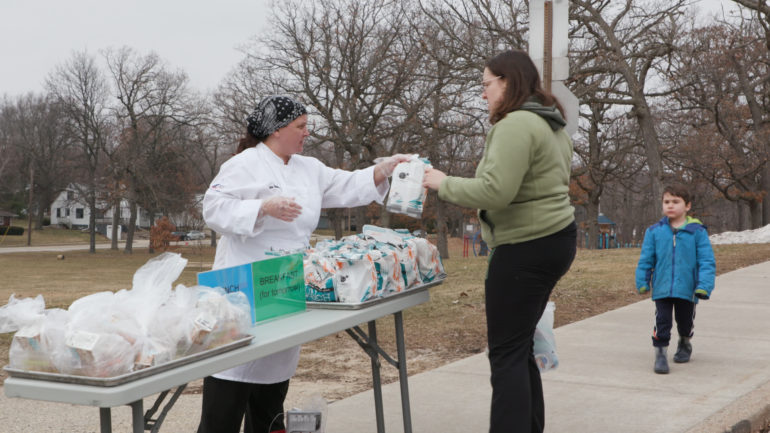 'It's Going to Be Difficult' Parents Say as Schools Close
Parents and districts troubleshoot how to continue education while schools are closed due to coronavirus.
March 16, 2020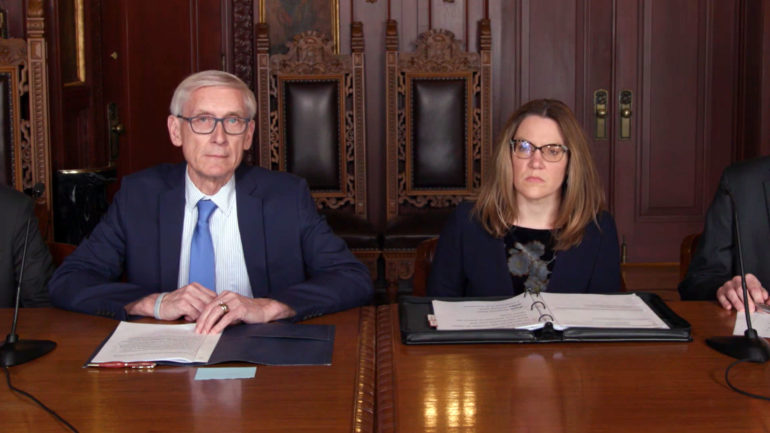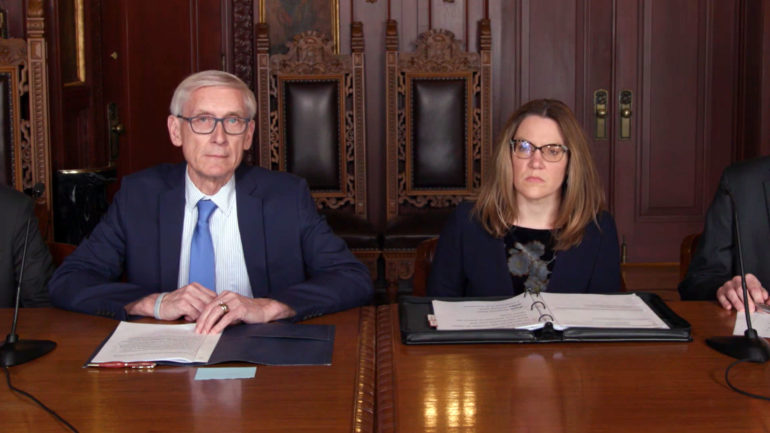 State on Heightened Alert For Coronavirus
The state's Emergency Operations Center upgraded to its highest level of readiness as the governor and health secretary ban gatherings of more than 50 people.
March 16, 2020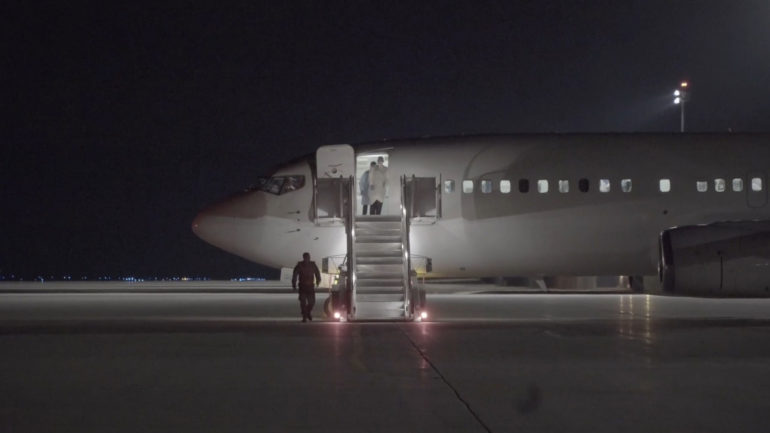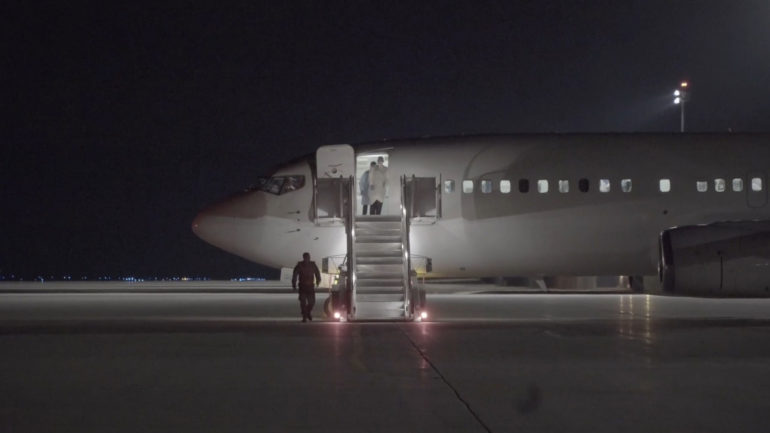 Wisconsinites Return Home from Cruise
The Wisconsin National Guard brought home 29 passengers from a Princess Cruise line.
March 16, 2020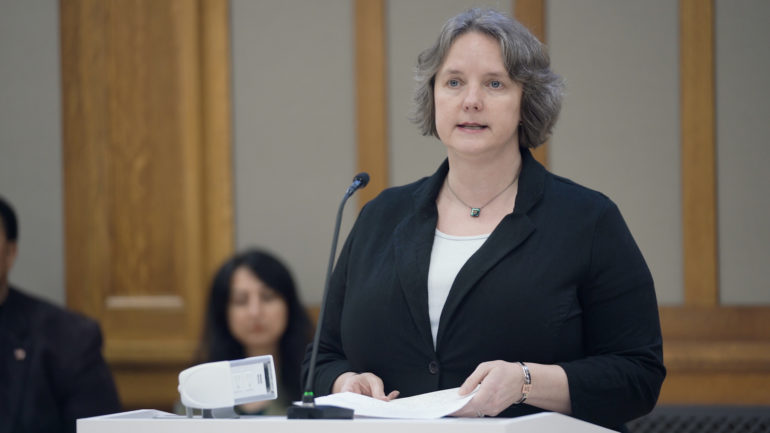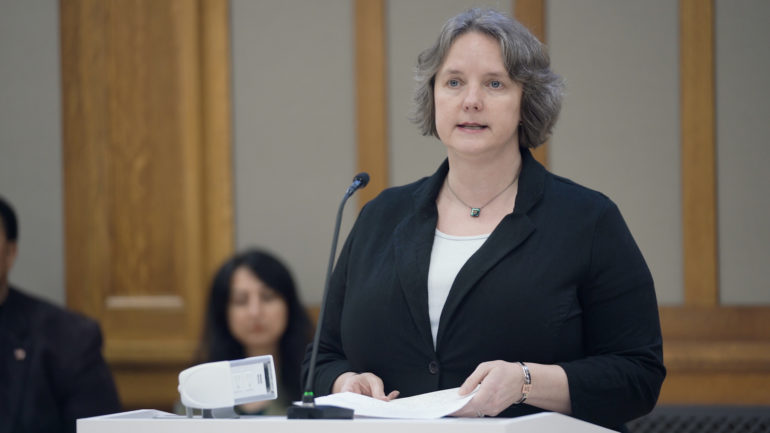 New Dane County Restrictions, Fond du Lac Numbers, Voting in Milwaukee
With new state numbers, Wisconsin has 33 confirmed cases of novel coronavirus. In response, Dane County announces new restrictions on public gatherings.
March 15, 2020 • South Central Region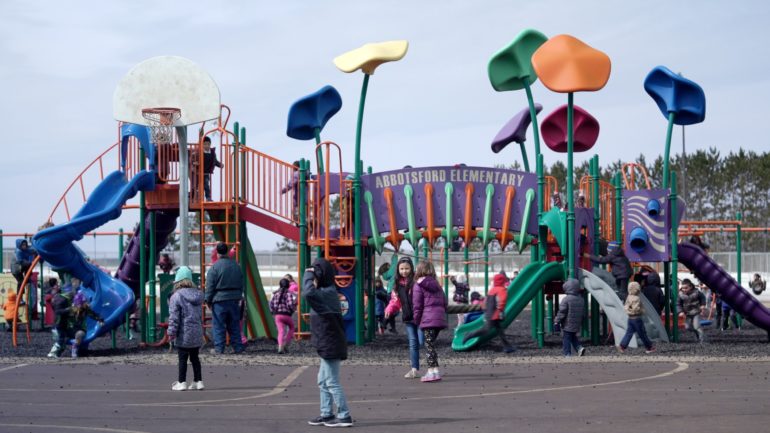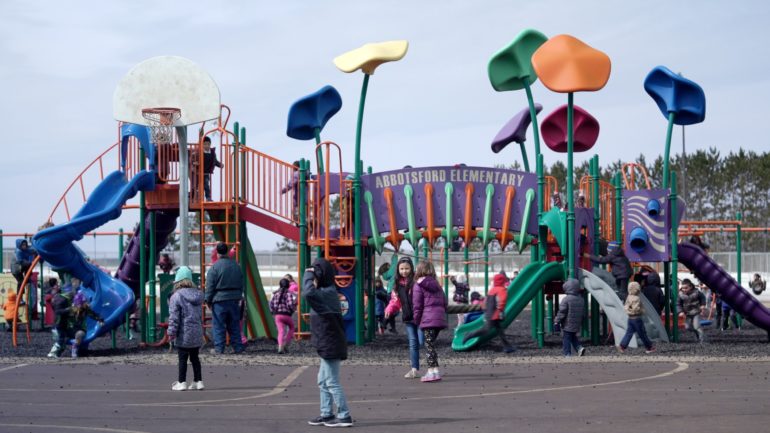 Update: Evers Closes K-12 Schools in Wisconsin
New cases of novel coronavirus are announced Saturday in Wisconsin, bringing the number of positive active cases to 26. Gov. Tony Evers announced Friday that schools would be closed starting March 18, through at least April 6.
March 14, 2020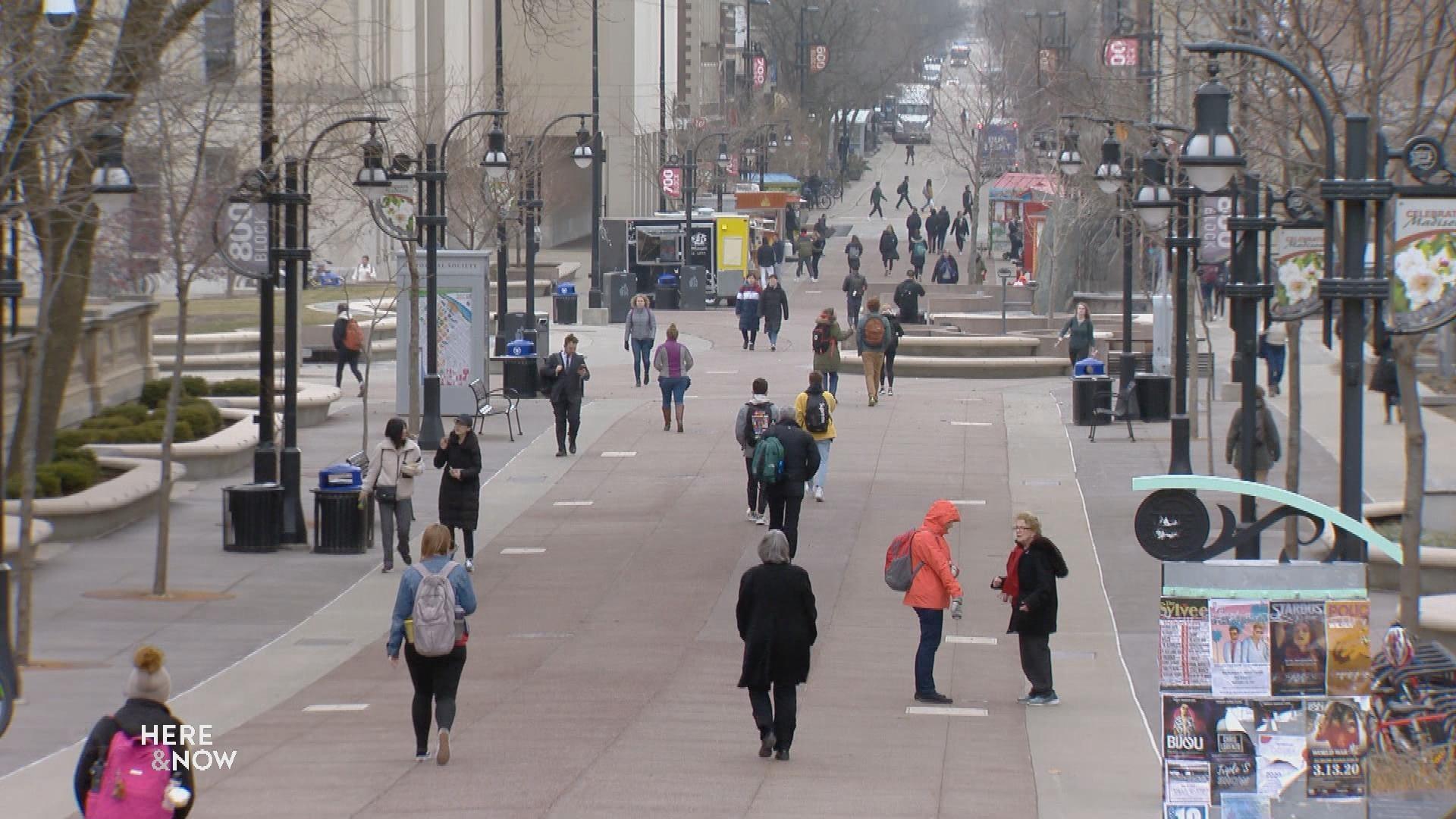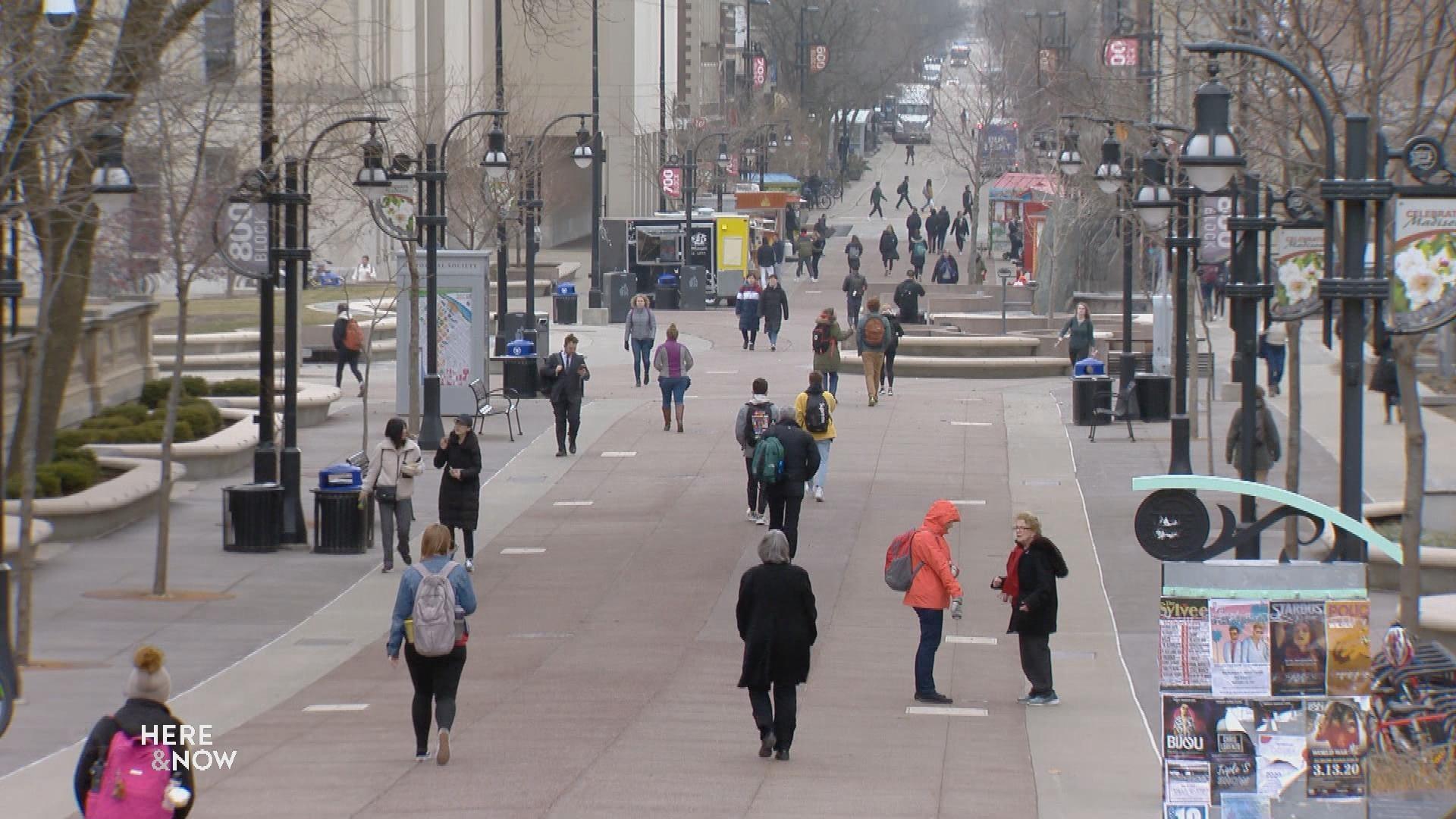 Evers Declares State of Emergency
The governor declared a state of emergency, called for school cancellation, and universities canceled in-person classes through mid-April. Here & Now's Zac Schultz provides an overview of a state on overdrive coping with the coronavirus.
March 14, 2020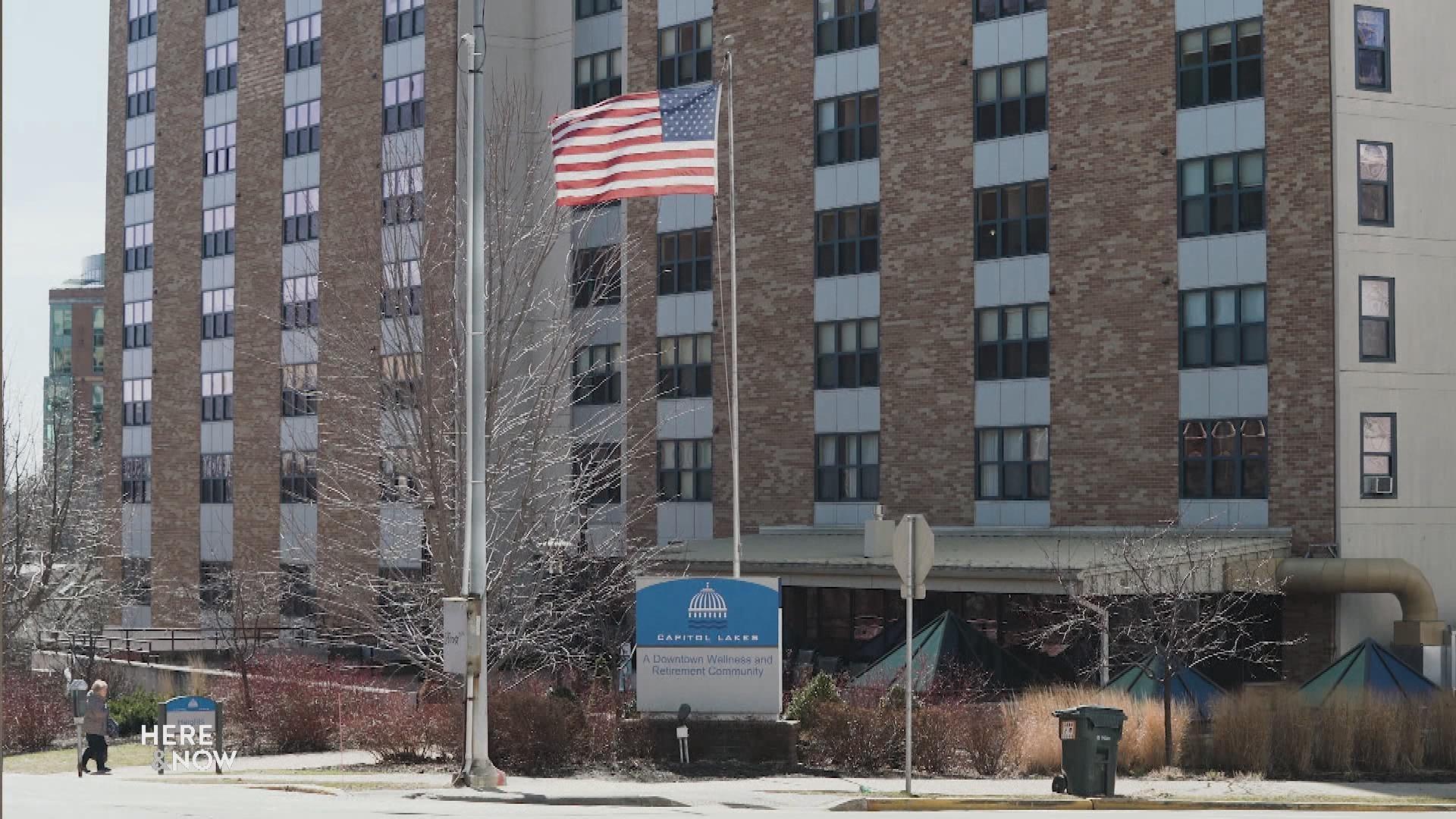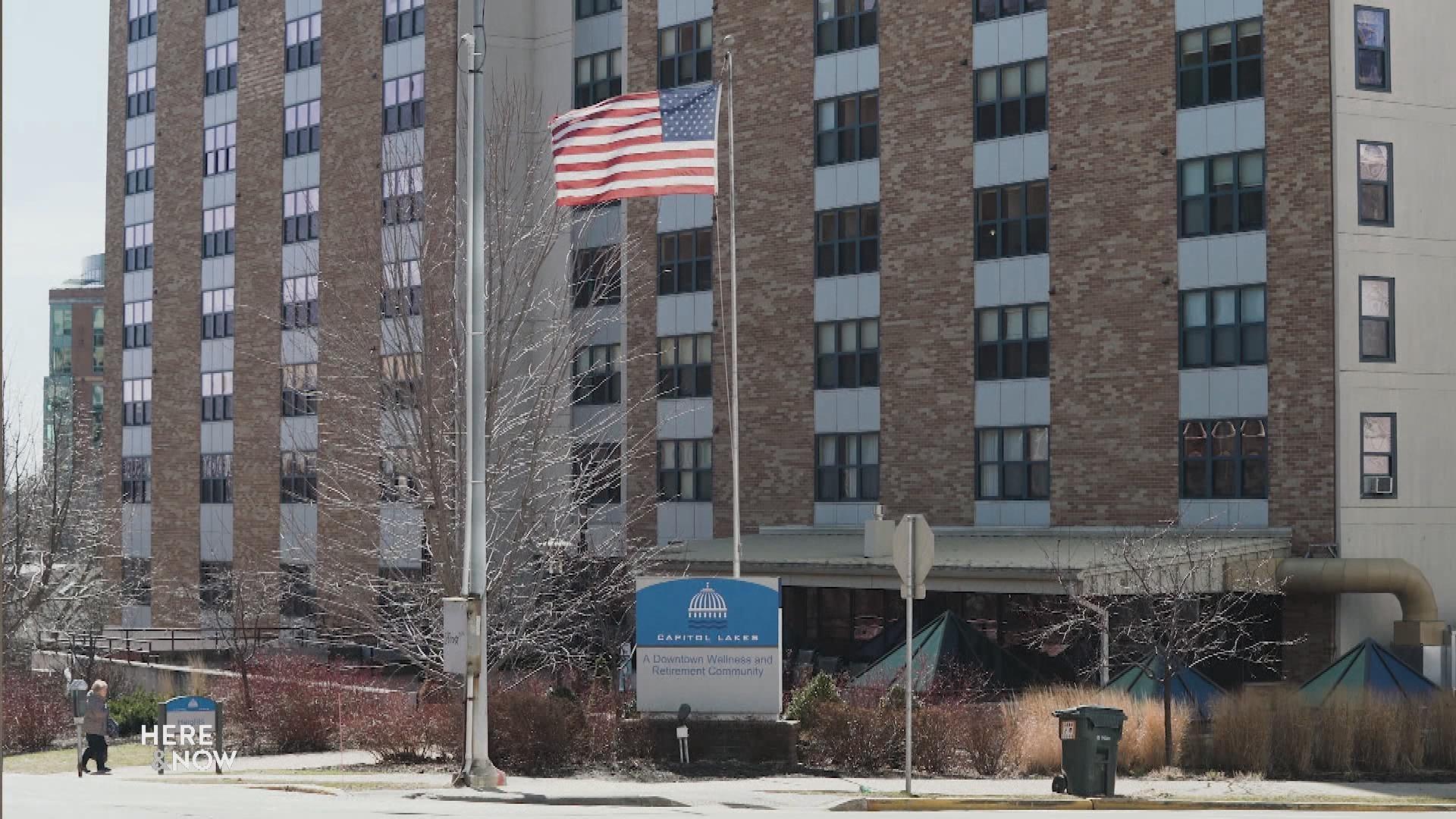 Nursing Homes Limit Visitors to Protect Against Coronavirus
Nursing homes and assisted living facilities across the state are clamping down on outside visitors in order to prevent coronavirus from entering its doors. John Vander Meer, president and CEO of the Wisconsin Health Association and the Wisconsin Center for Assisted Living discusses new guidelines including screening all individuals before they would be allowed to enter facilities.
March 14, 2020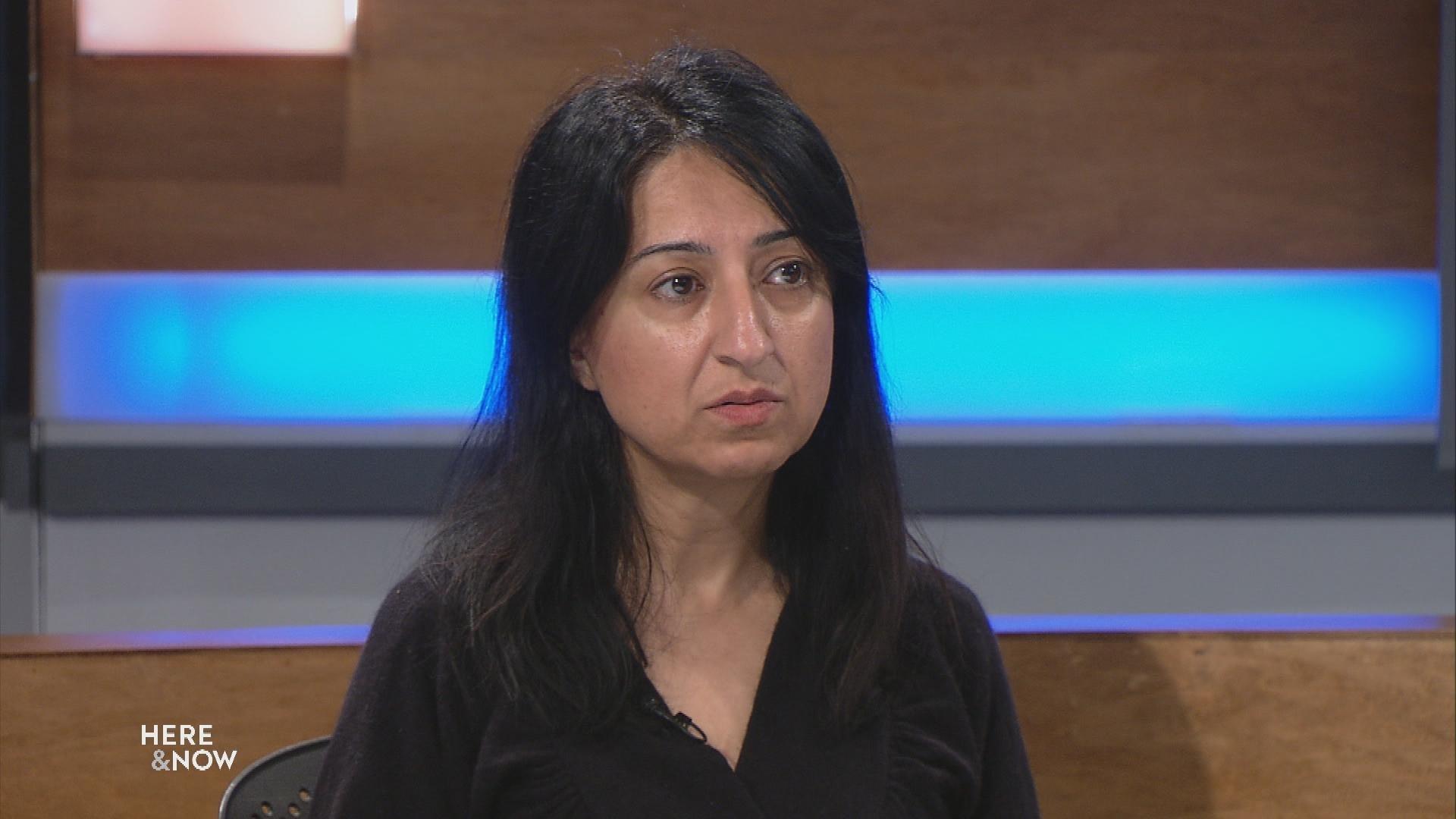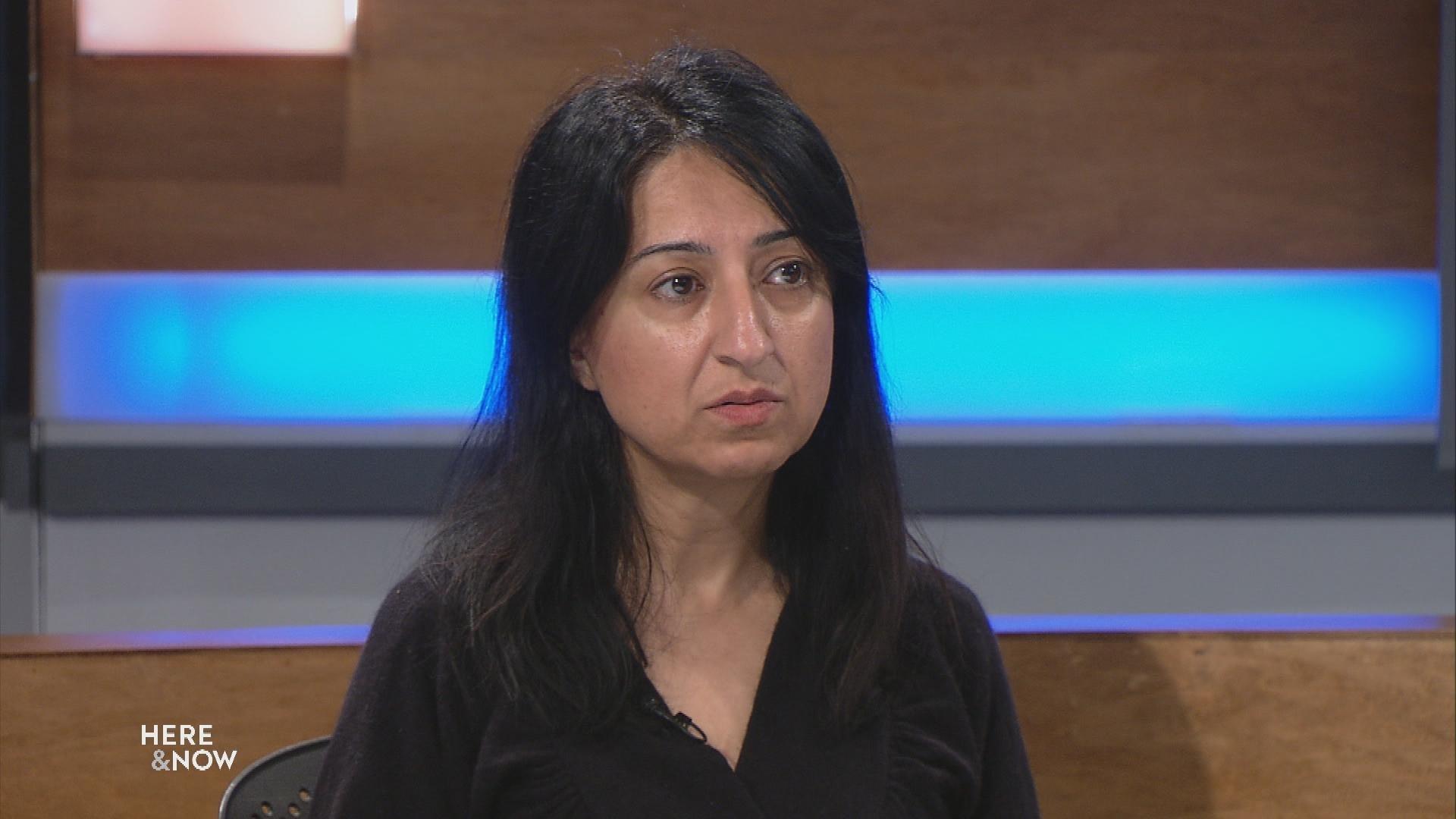 Dr. Nasia Safdar, medical director of infection control at UW Hospital, discusses how the medical community is handling at-risk communities amid coronavirus fears.
March 14, 2020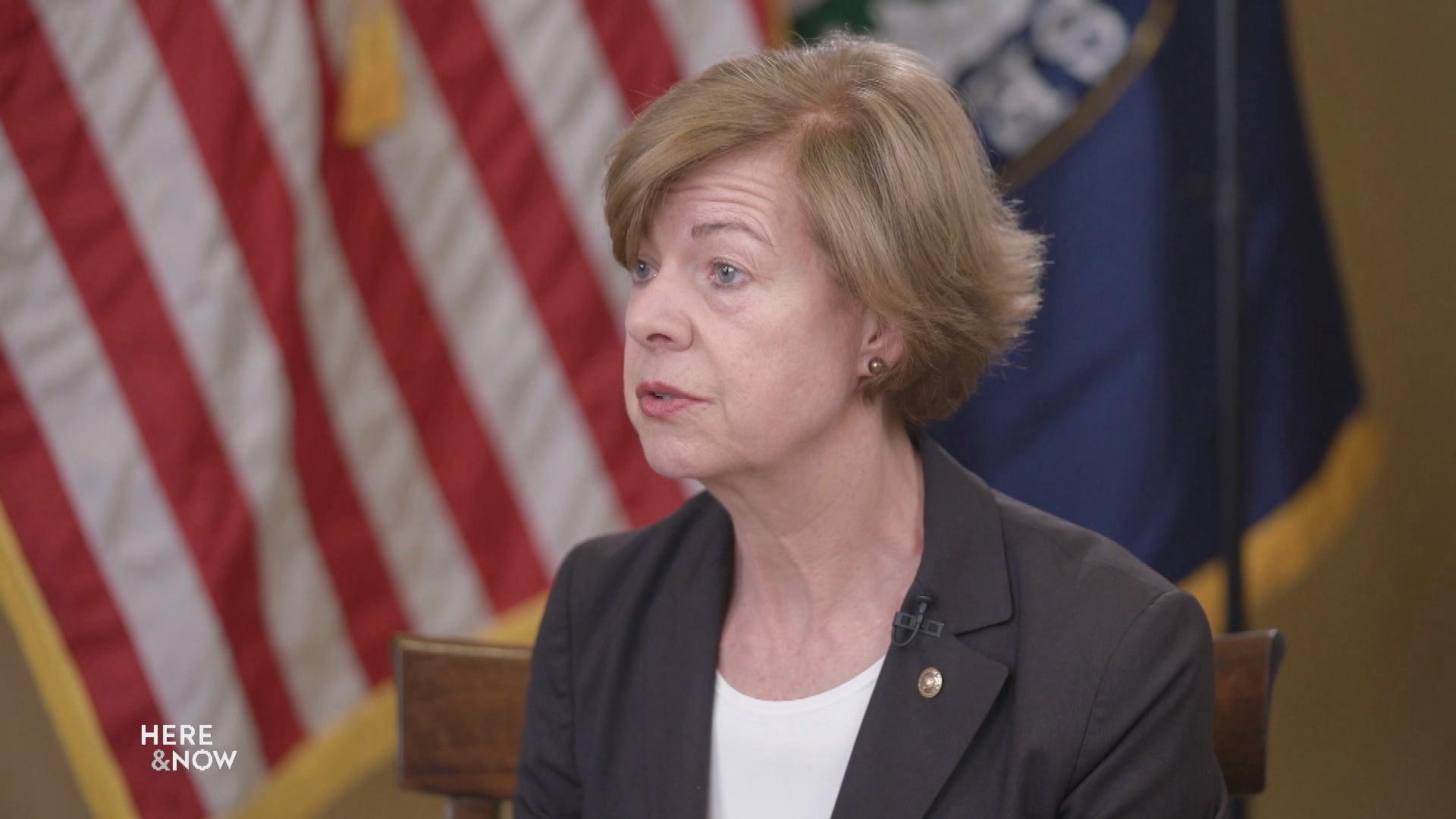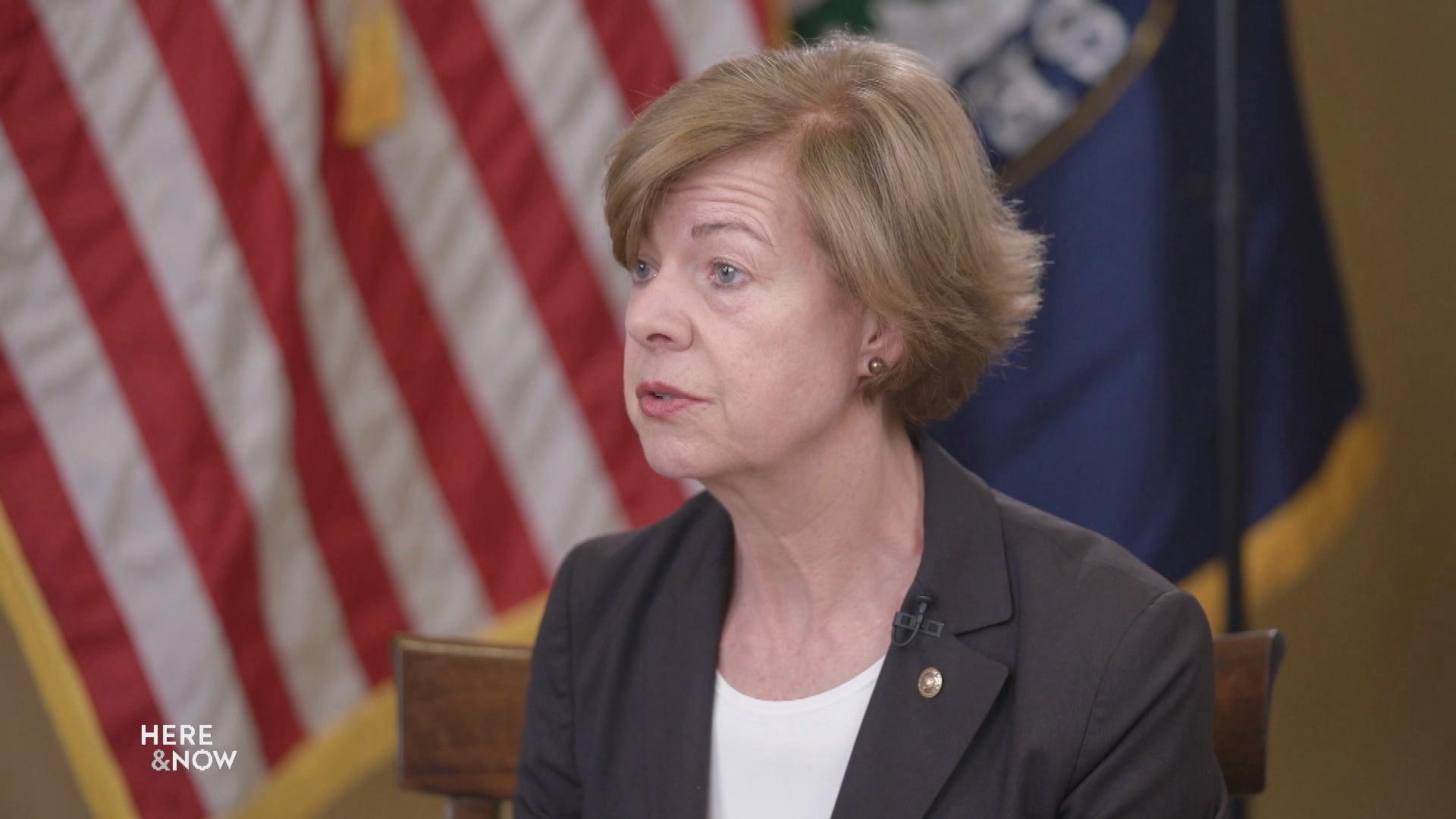 Baldwin's Response to Coronavirus
Even as the president declared a national emergency, a congressional bi-partisan agreement was reached to provide tens-of-billions of dollars on coronavirus relief efforts like sick leave. Here & Now caught up with Sen. Tammy Baldwin in Washington this week just before coronavirus closed the Capitol and congressional offices to visitors. She told us why she's in favor of paid sick leave.
March 14, 2020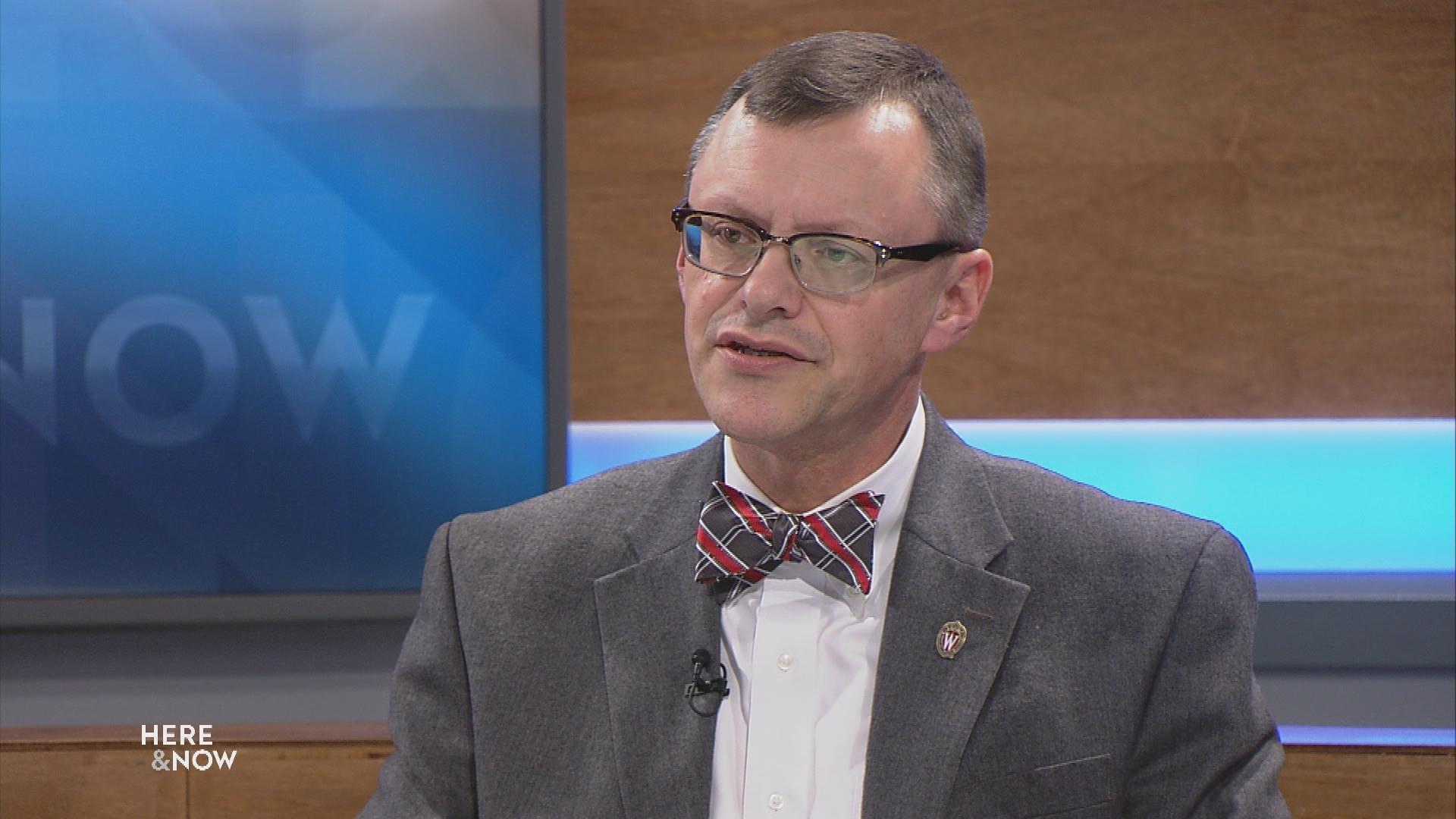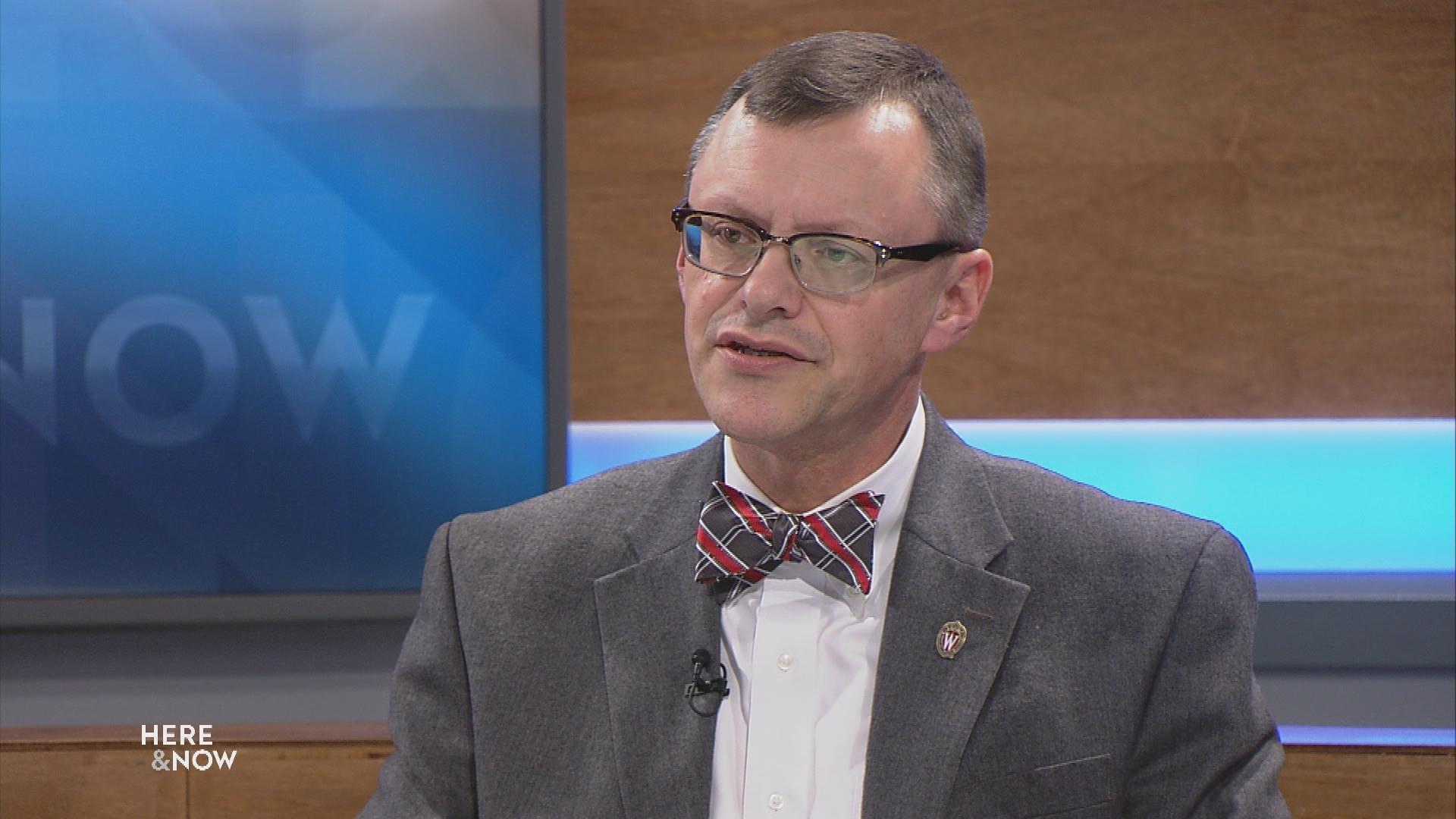 Universities Turn to Online Classes
University of Wisconsin campuses announced they would shift to online classes or extending their spring break to keep campuses relatively empty during coronavirus concerns. Executive Director of University Health Services at UW-Madison Jake Baggott discusses what that means for the state's flagship campus.
March 14, 2020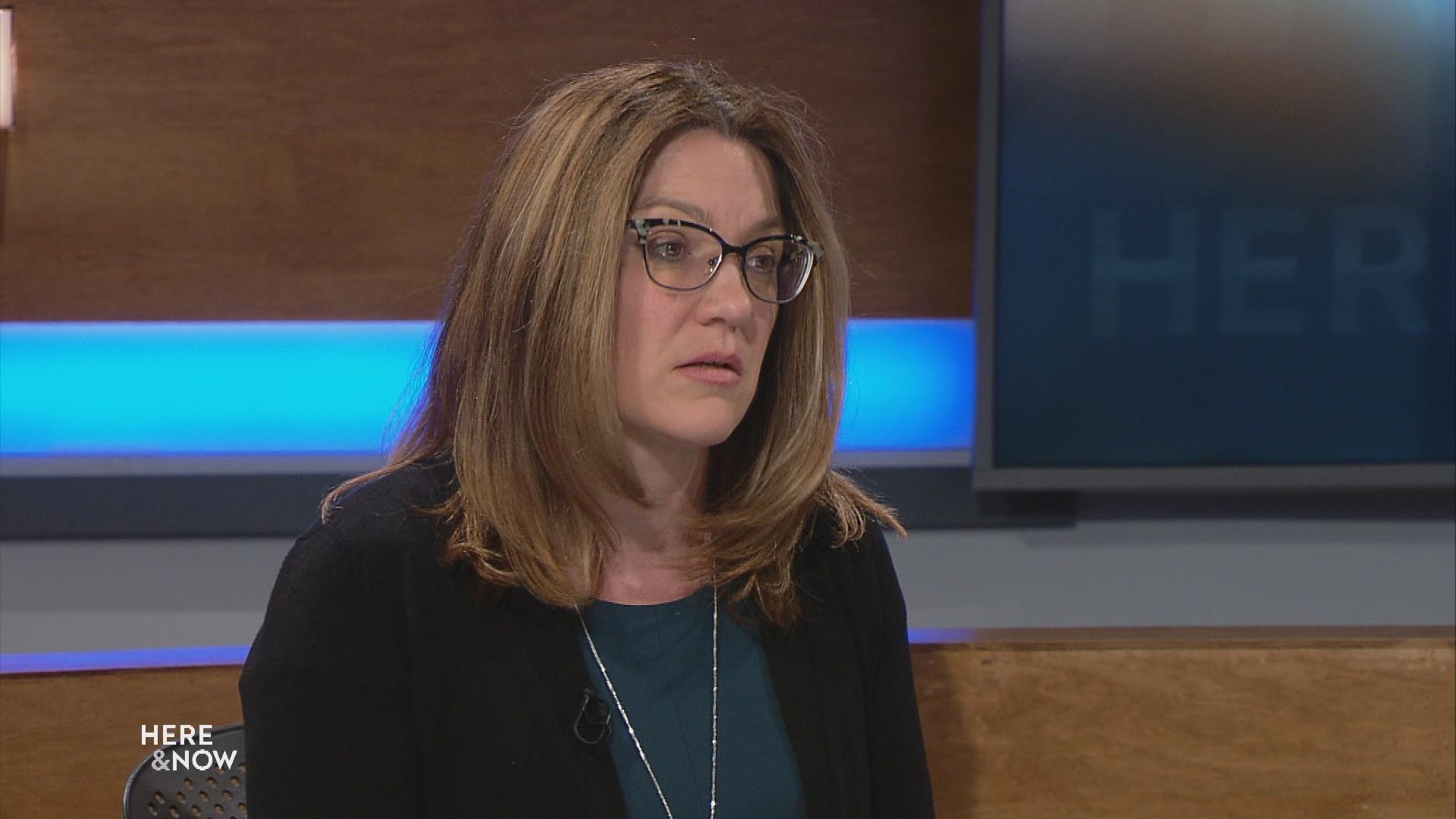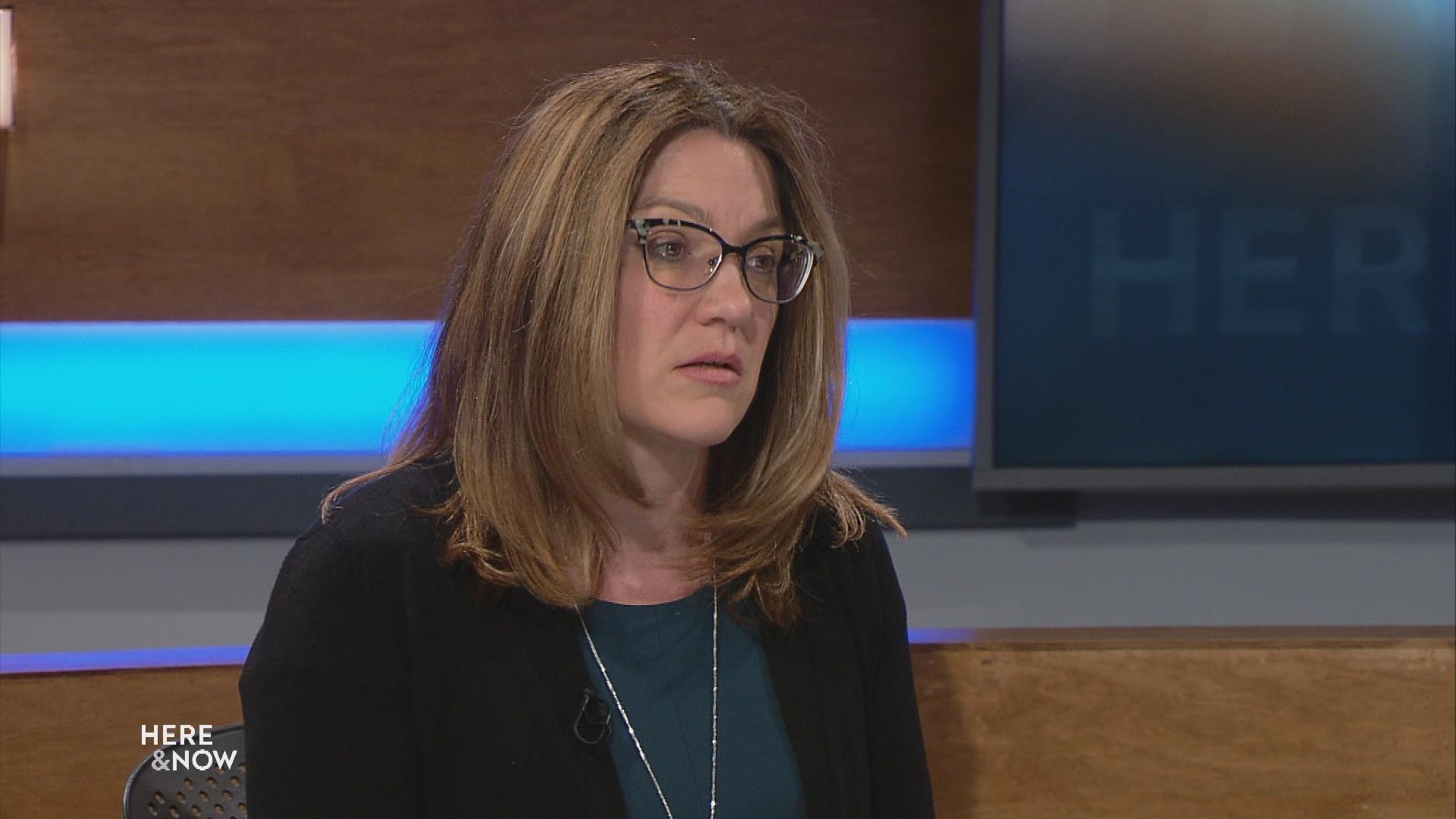 Department of Health Services Secretary-designee Andrea Palm discusses the state's reponse to the novel coronavirus and what a declaration of public health emergency means for the state.
March 14, 2020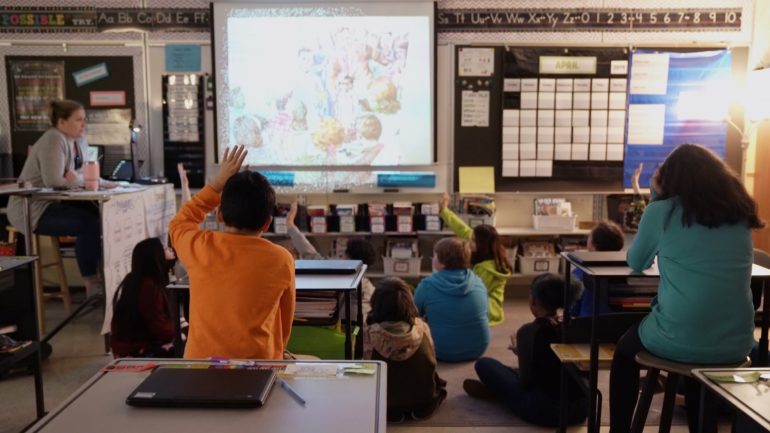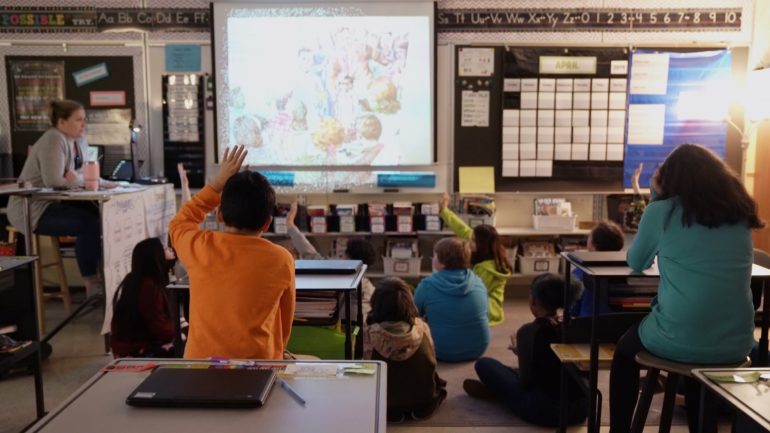 Wisconsin K-12 Schools Largely Remain Open Thursday in Wake of Public Health Emergency
UPDATE: Gov. Tony Evers directs the Wisconsin Department of Health Services Secretary-designee Andrea Palm to mandate all K-12 schools close statewide. The doors of Wisconsin's K-12 schools will remain open, even with Gov. Tony Evers declaring a public health emergency Thursday due to the spread of the COVID-19 virus.  As ...
March 12, 2020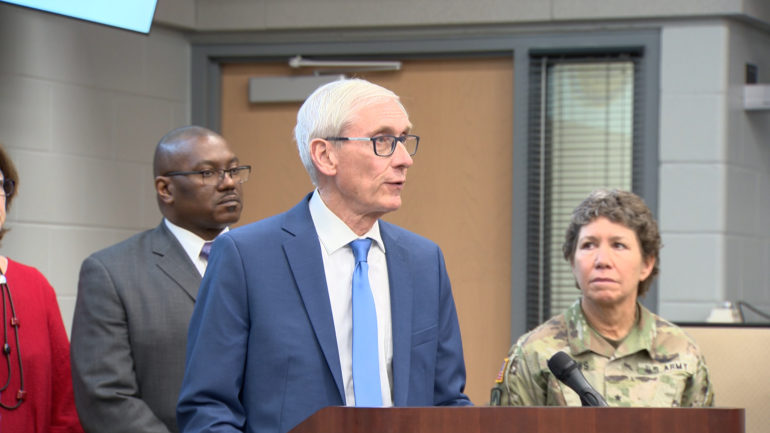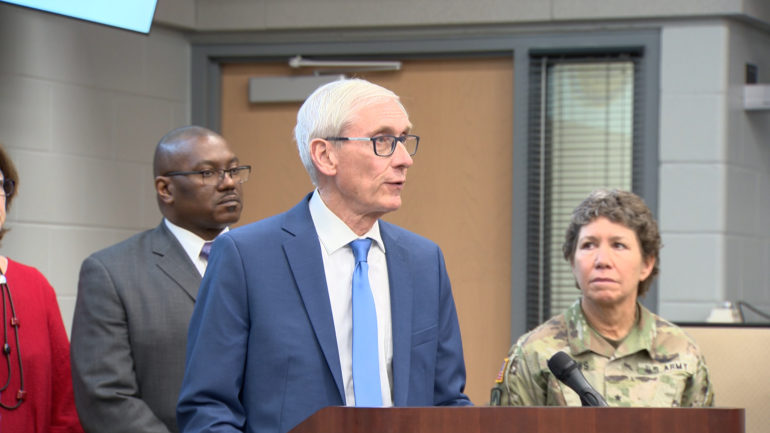 Evers Declares Public Health State of Emergency
Gov. Tony Evers declared a public health emergency in response to the spread of novel coronavirus.
March 12, 2020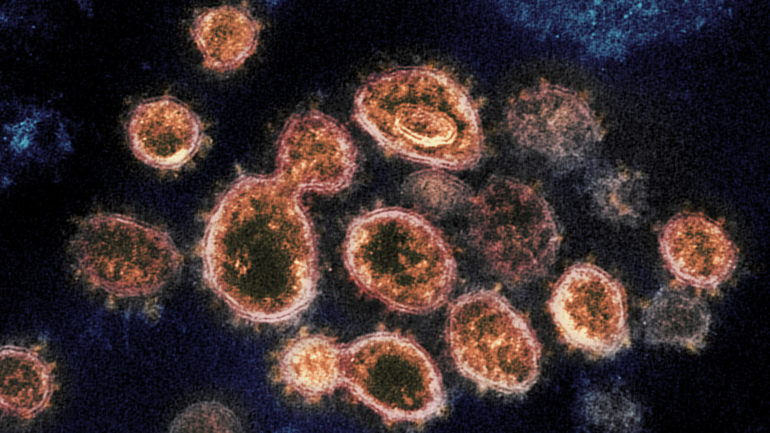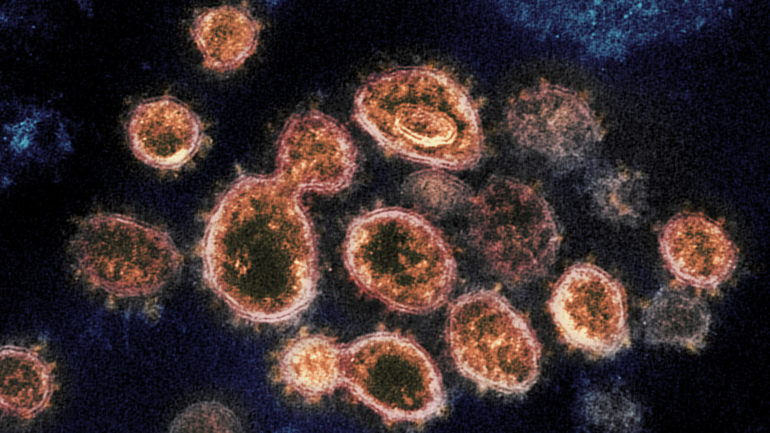 Three More Cases of Novel Coronavirus in Wisconsin
Two cases in Fond du Lac County and one in Waukesha County were confirmed today by the Department of Health Services. Two cases are still active in Pierce and Dane Counties. Universities around the state cancelled events and prepared to hold classes online in the wake of the spread of the disease.
March 11, 2020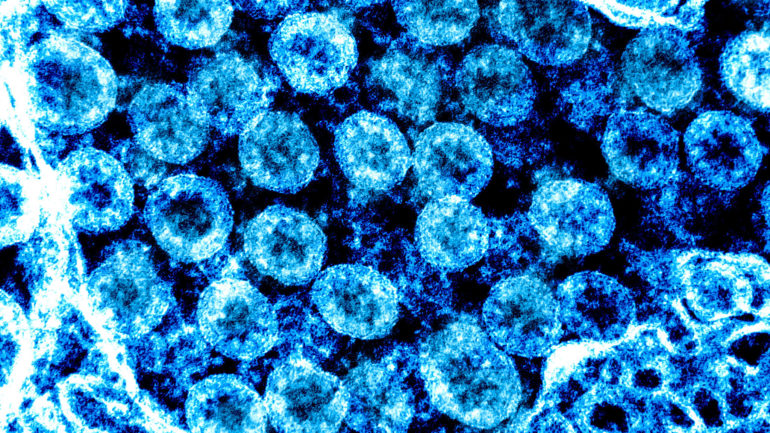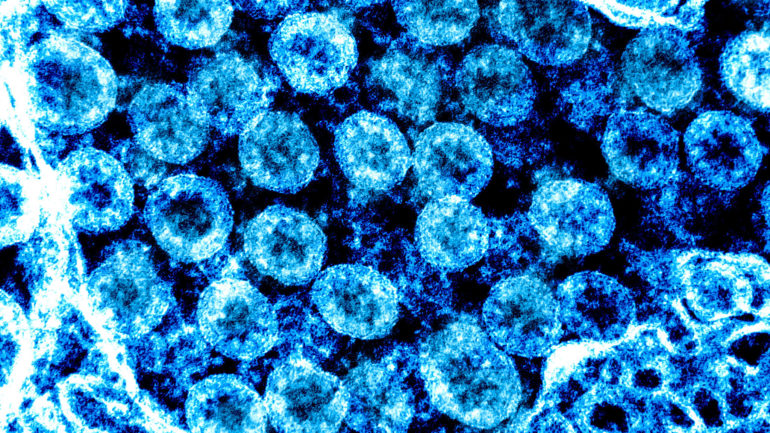 Update: Wisconsin Receives Third Case of Coronavirus
Patients in Dane County and Pierce County contracted the virus while traveling within the United States.
March 10, 2020
Wisconsin Coach in Quarantine in Beijing
Kewaukee native James Malechek is currently the Strength and Performance Coach for the Chinese Olympic Swim Team. Malechek has been in quarantine in Beijing with his team of swimmers since January 27. The swimmers and coaching staff were preparing for the Tokyo Olympic Games when the Coronavirus outbreak began.
March 6, 2020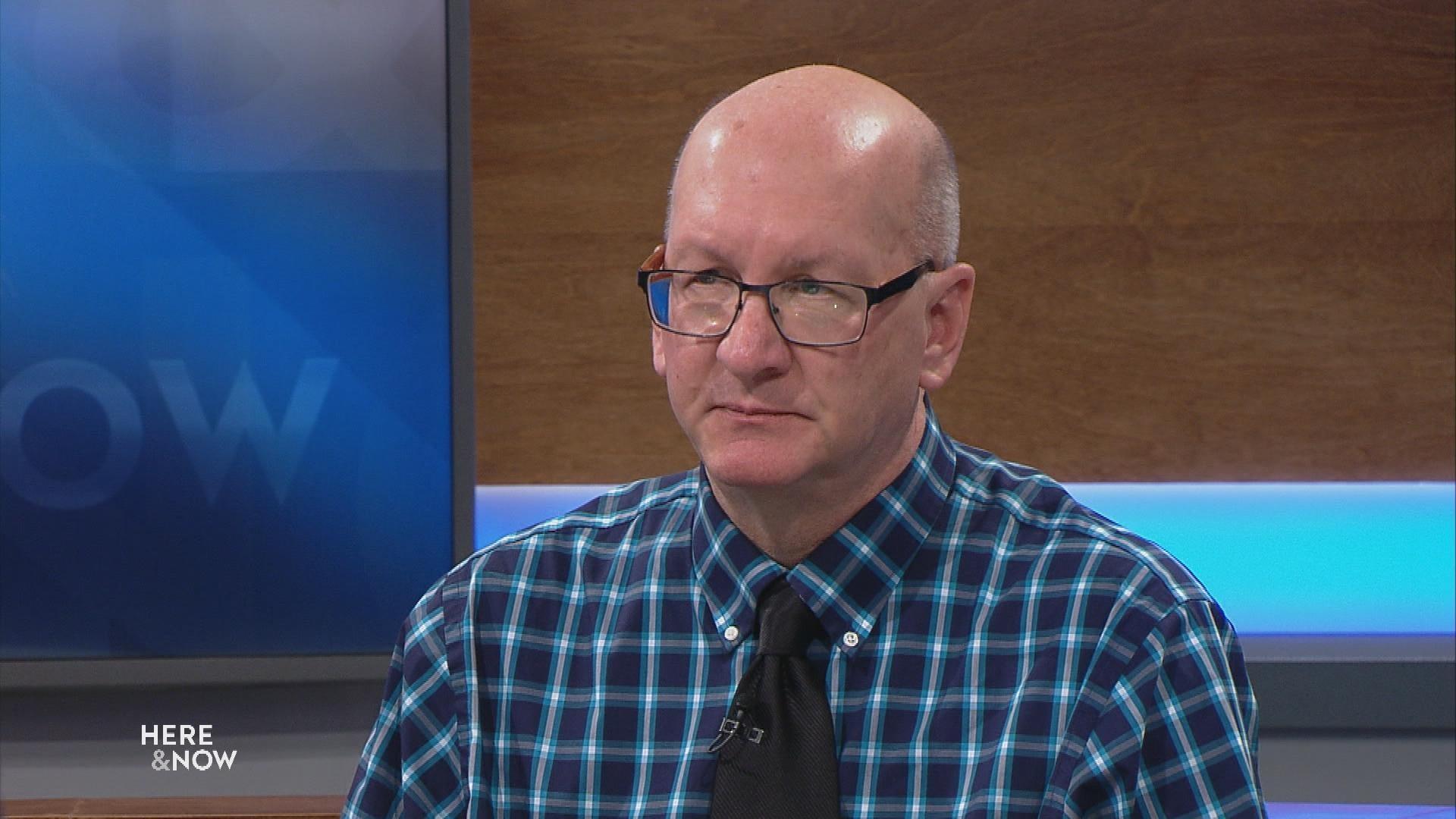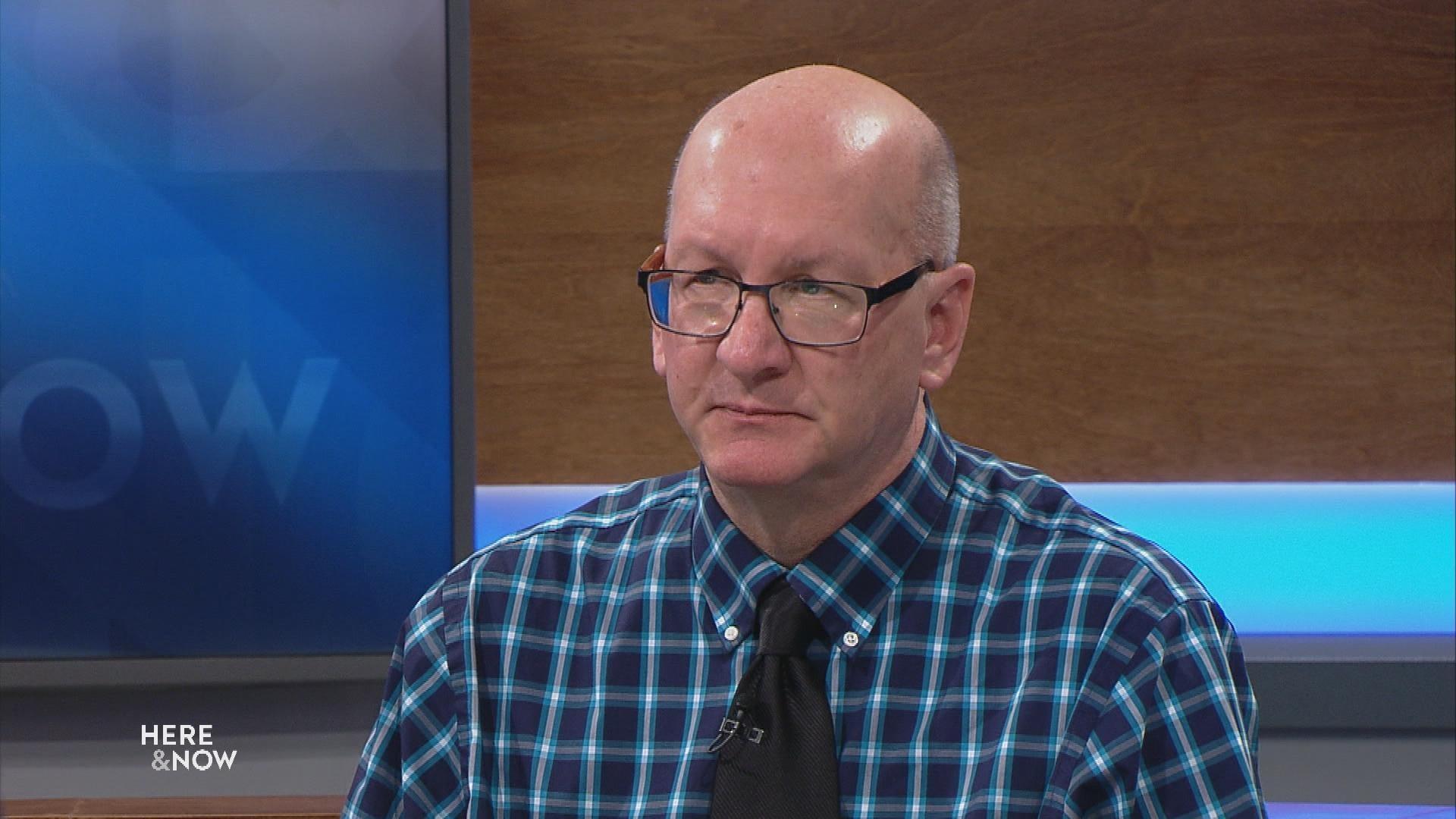 Dept. of Health Services Update on COVID-19
Influenza Surveillance Coordinator at the state Department of Health Services, Tom Haupt, gives an update on Wisconsin's COVID-19 status. Haupt assures that there are currently enough test kits and support services. So far, the state has had one positive case of the Coronavirus. Currently, there are 12 pending cases under investigation.
March 6, 2020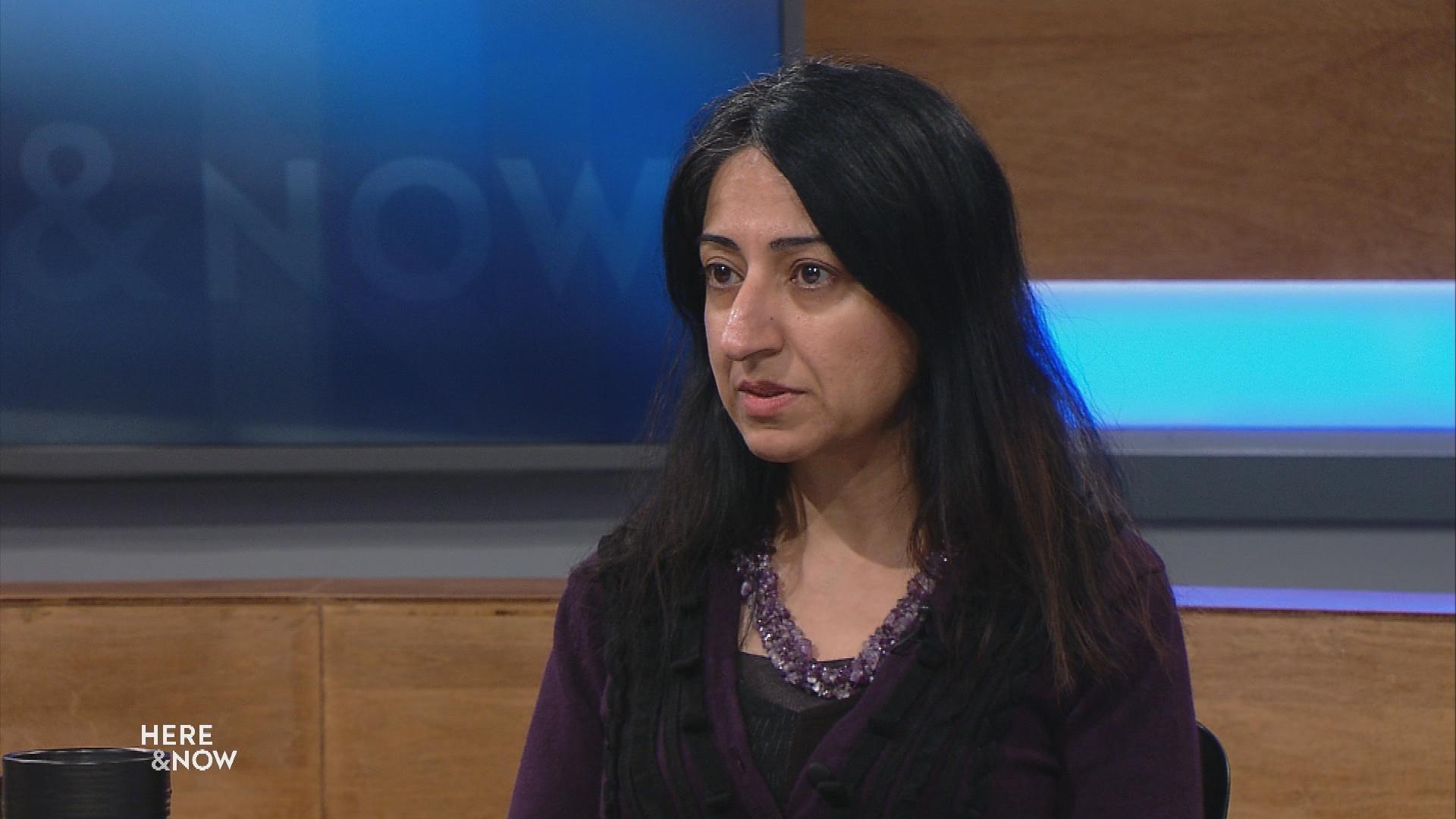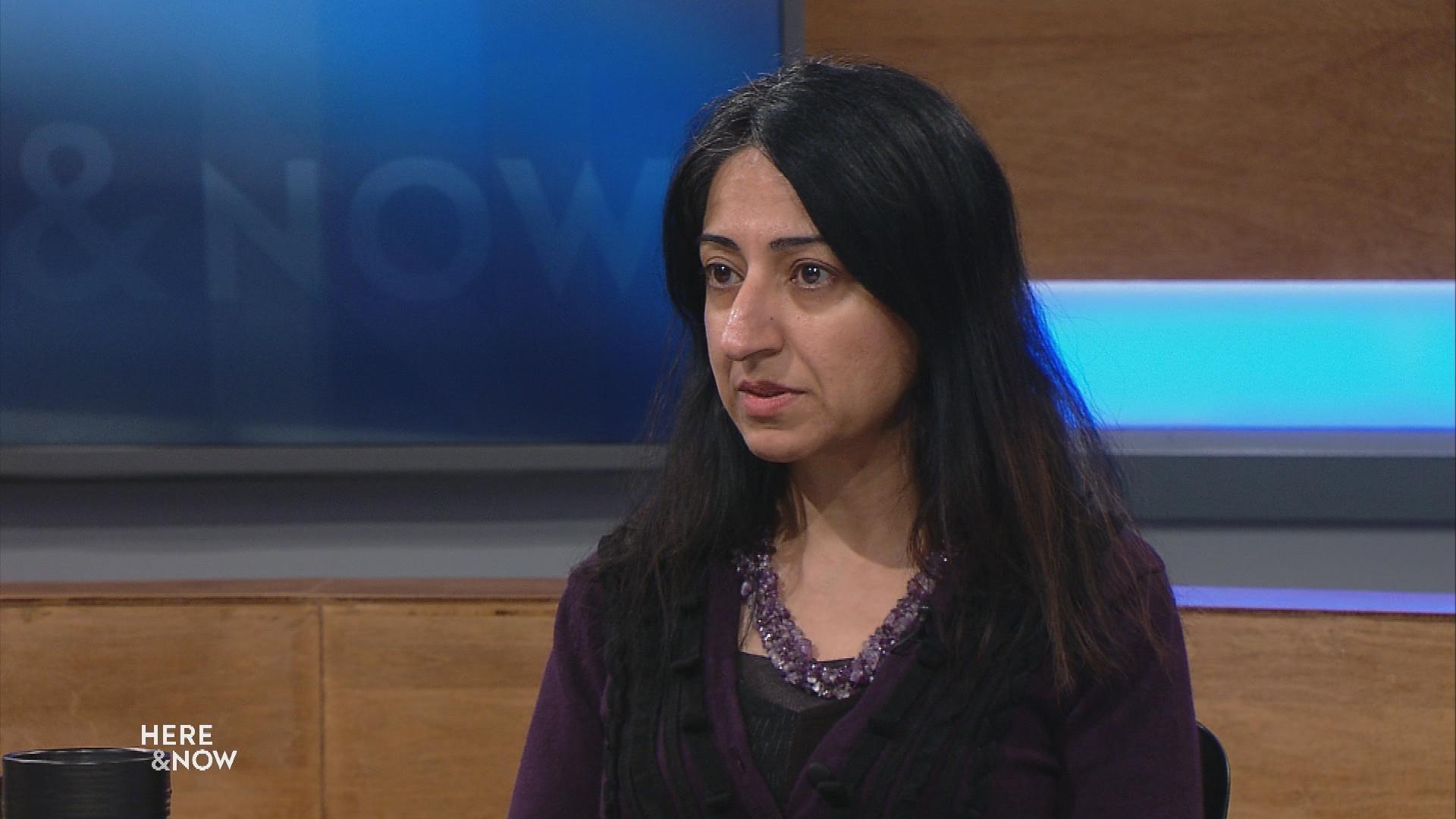 COVID-19 Preparedness in UW-Hospital and Clinics
Medical Director of Infection Control at UW Hospital and Clinics Dr. Nasia Safdar talks about hospital preparedness and plans for outbreak escalation. Safdar also introduced the UW-Health hotline for people who need to evaluate their symptoms or have other major concerns related to the virus.
March 6, 2020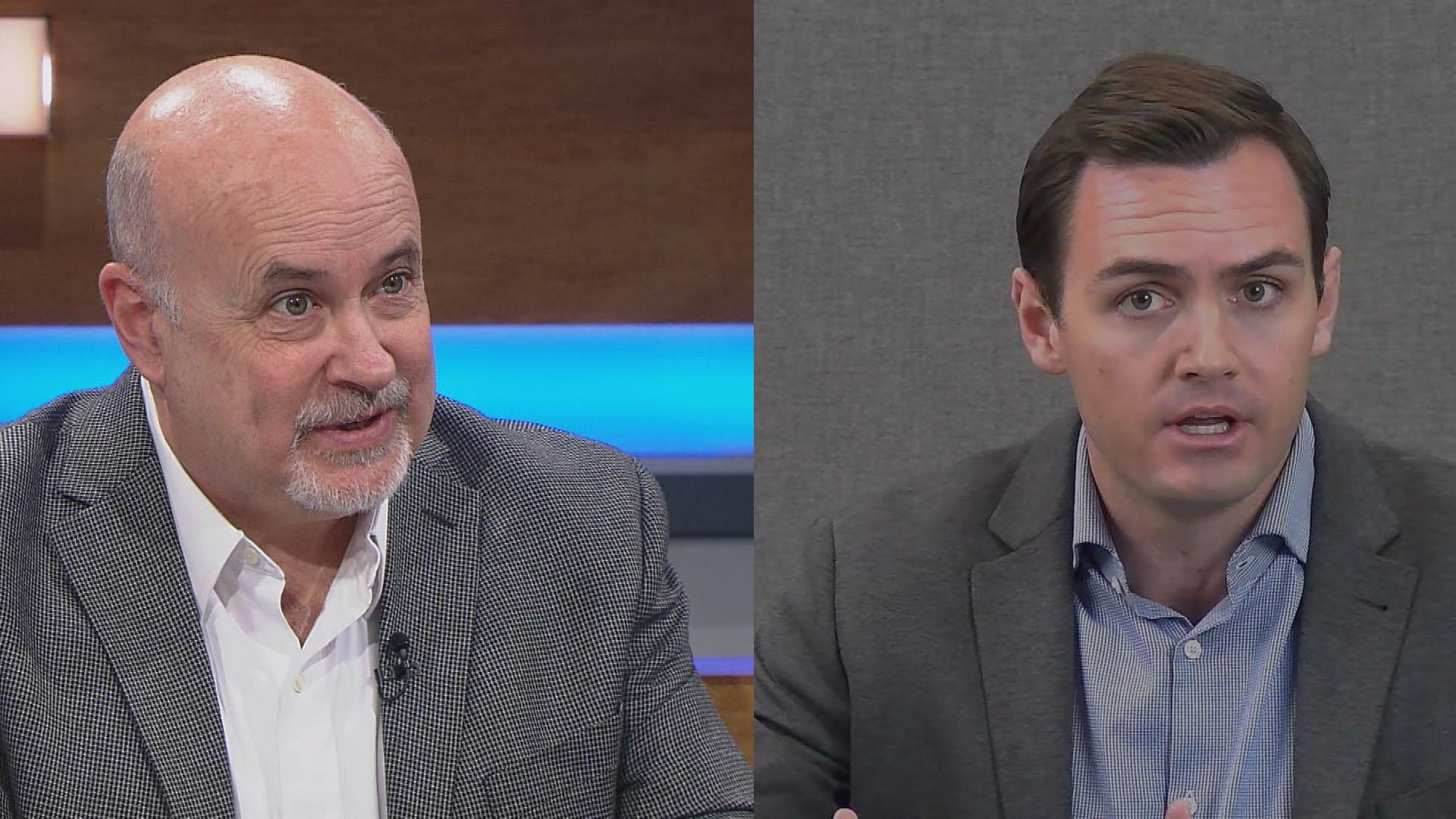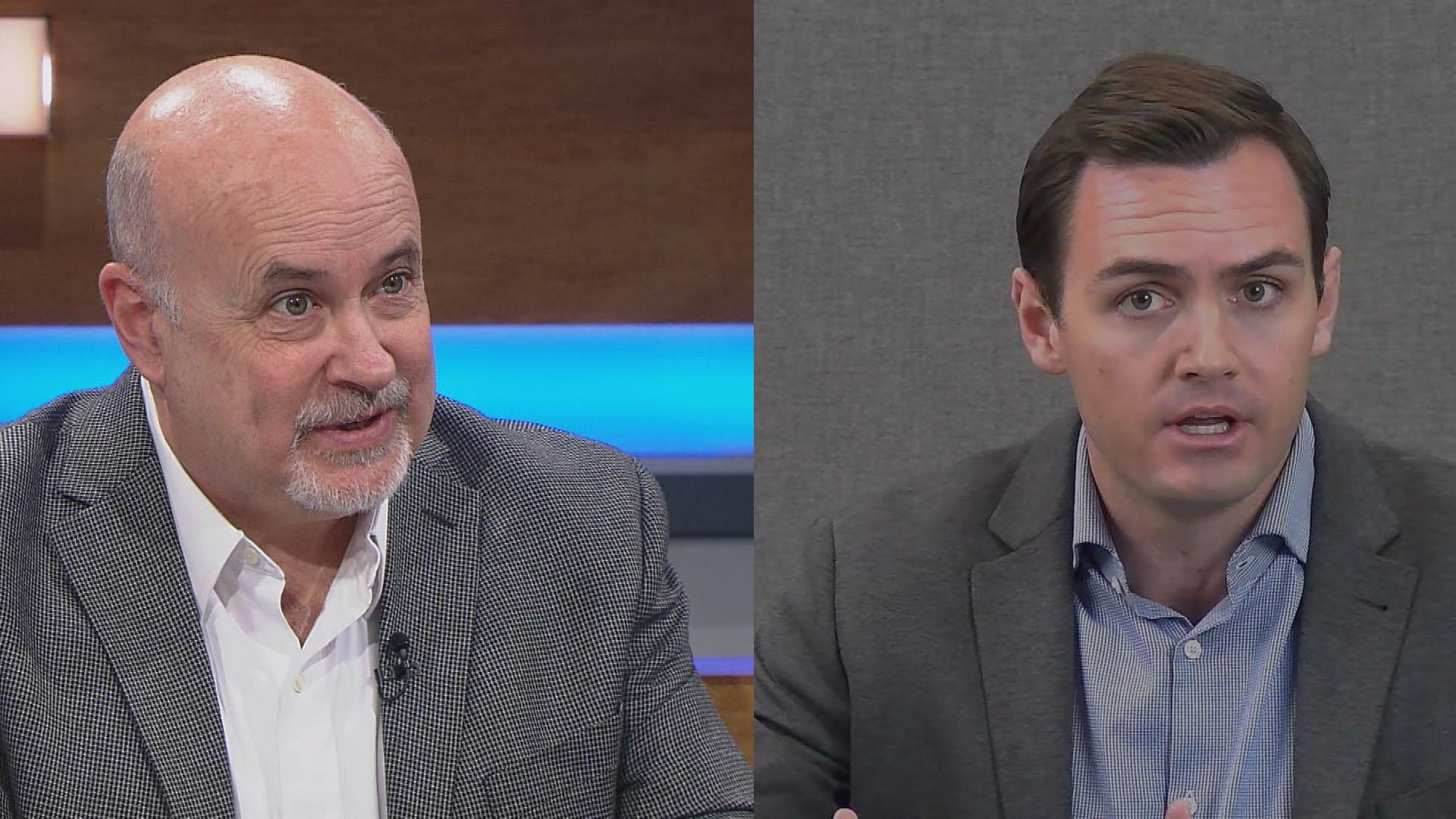 Gallagher-Pocan Bill Aims to Streamline Medical Supplies
As the COVID-19 outbreak continues to spread, a new bill aims to address the issue of medical supply shortages. U.S. Reps. Mike Gallagher (R) and Mark Pocan (D) discuss their proposal that would streamline medical supplies to areas most in need. The measure gives the Food and Drug Administration the ability to more quickly bring necessary products to the market in the case of a supply shortage.
March 6, 2020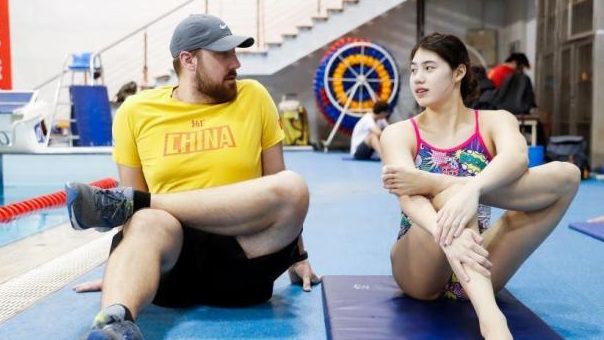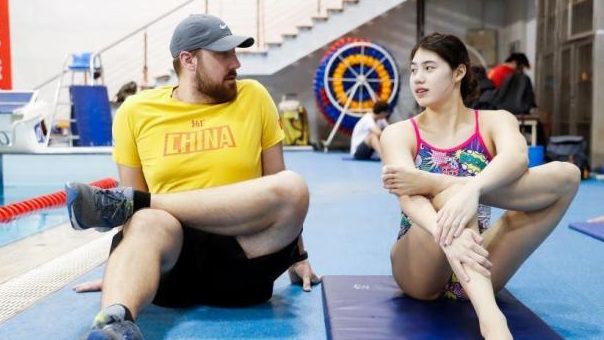 Coronavirus: Wisconsin Man Quarantined in Beijing
A Wisconsin native shares his story of what it is like living under a coronavirus quarantine.
March 5, 2020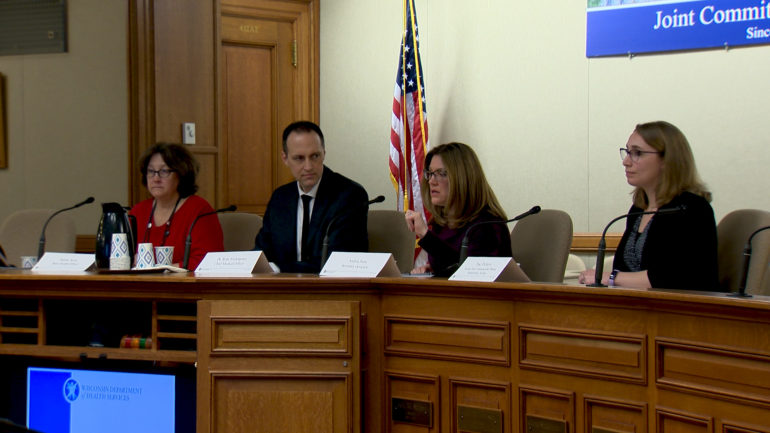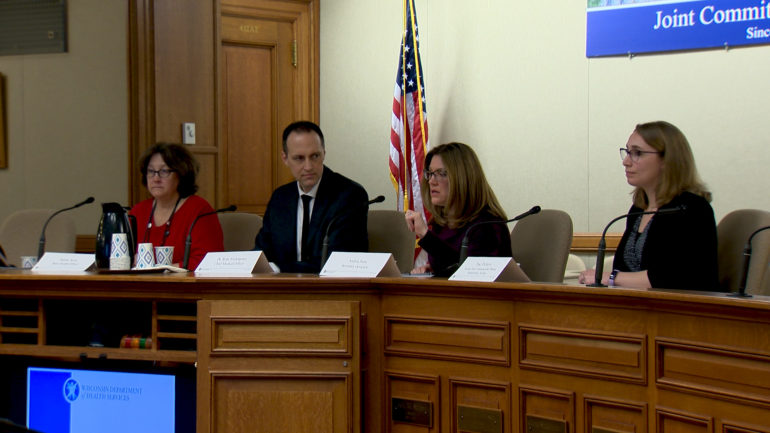 Legislators, DHS Staff Discuss State Response to Coronavirus
Update: 14 cases are now pending in Wisconsin to determine whether those patients have novel coronavirus. There are however, no new confirmed cases of novel corona virus.
March 4, 2020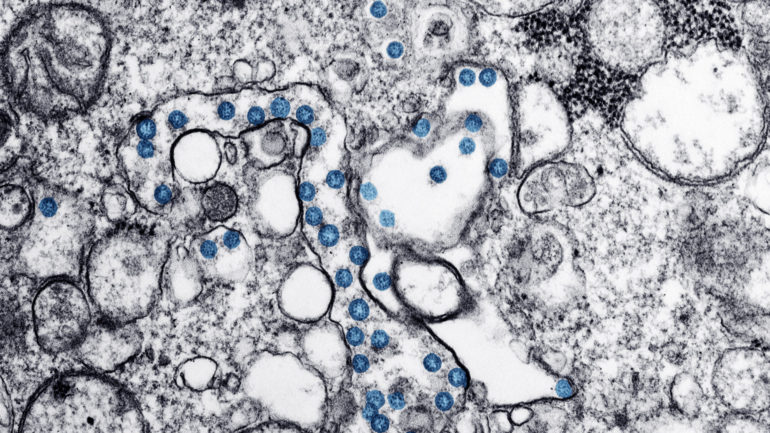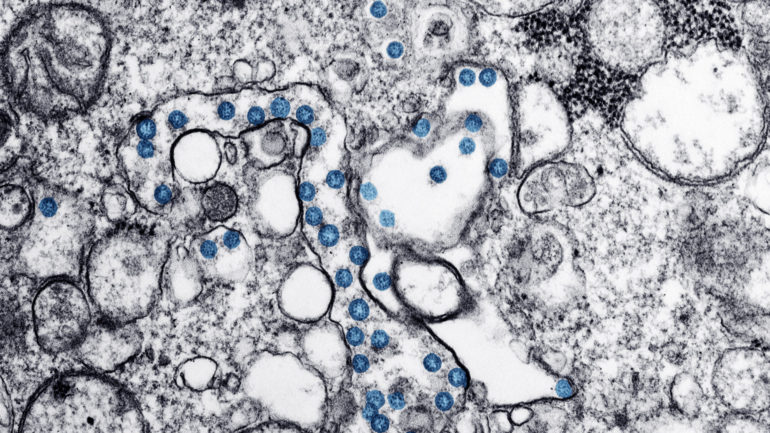 State Prepares Testing, Response for Coronavirus
Wisconsin can now conduct in-state coronavirus tests according to a state health department briefing Monday. Laboratories in Milwaukee and Madison can test upwards of hundreds of samples.
March 2, 2020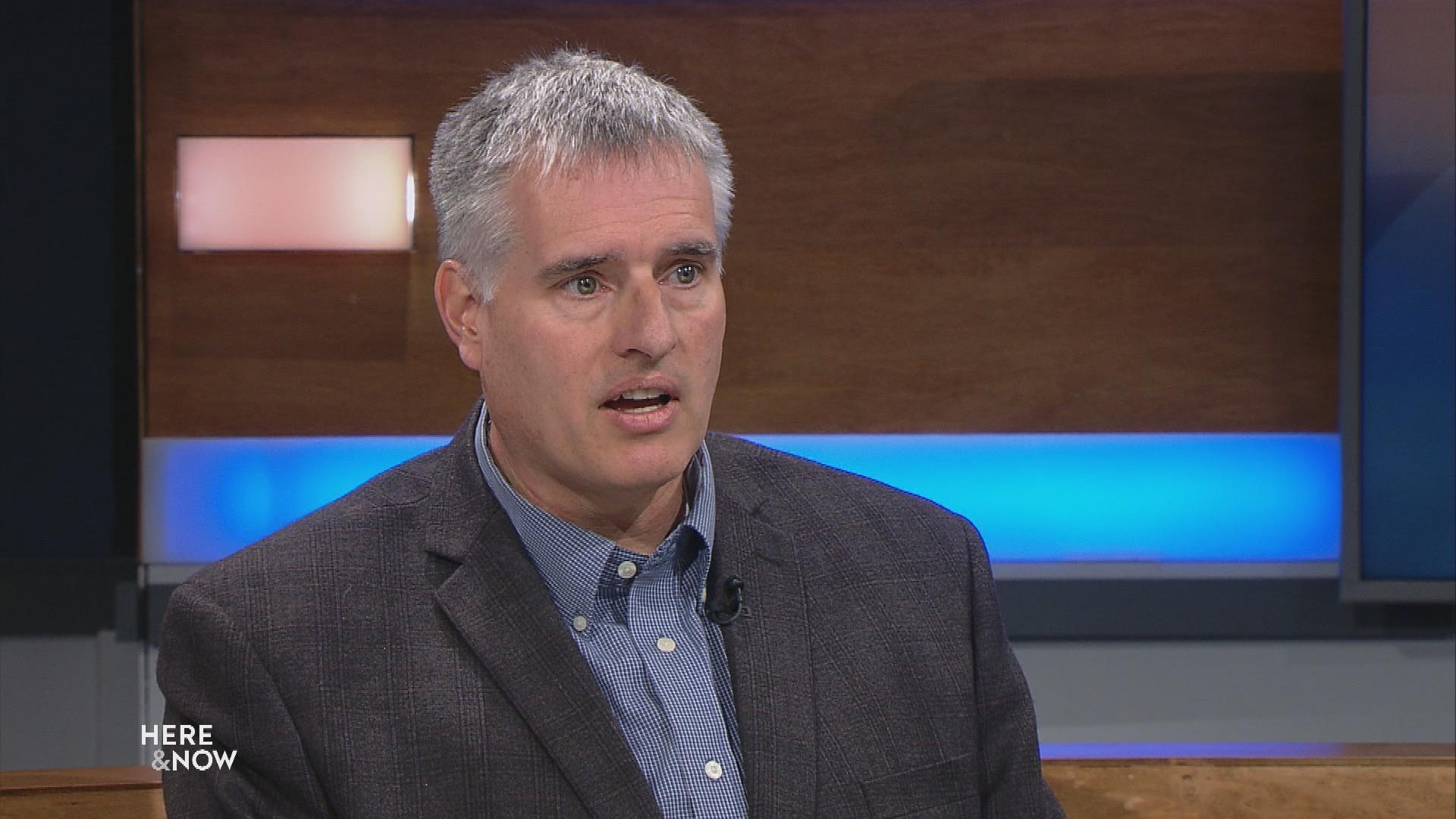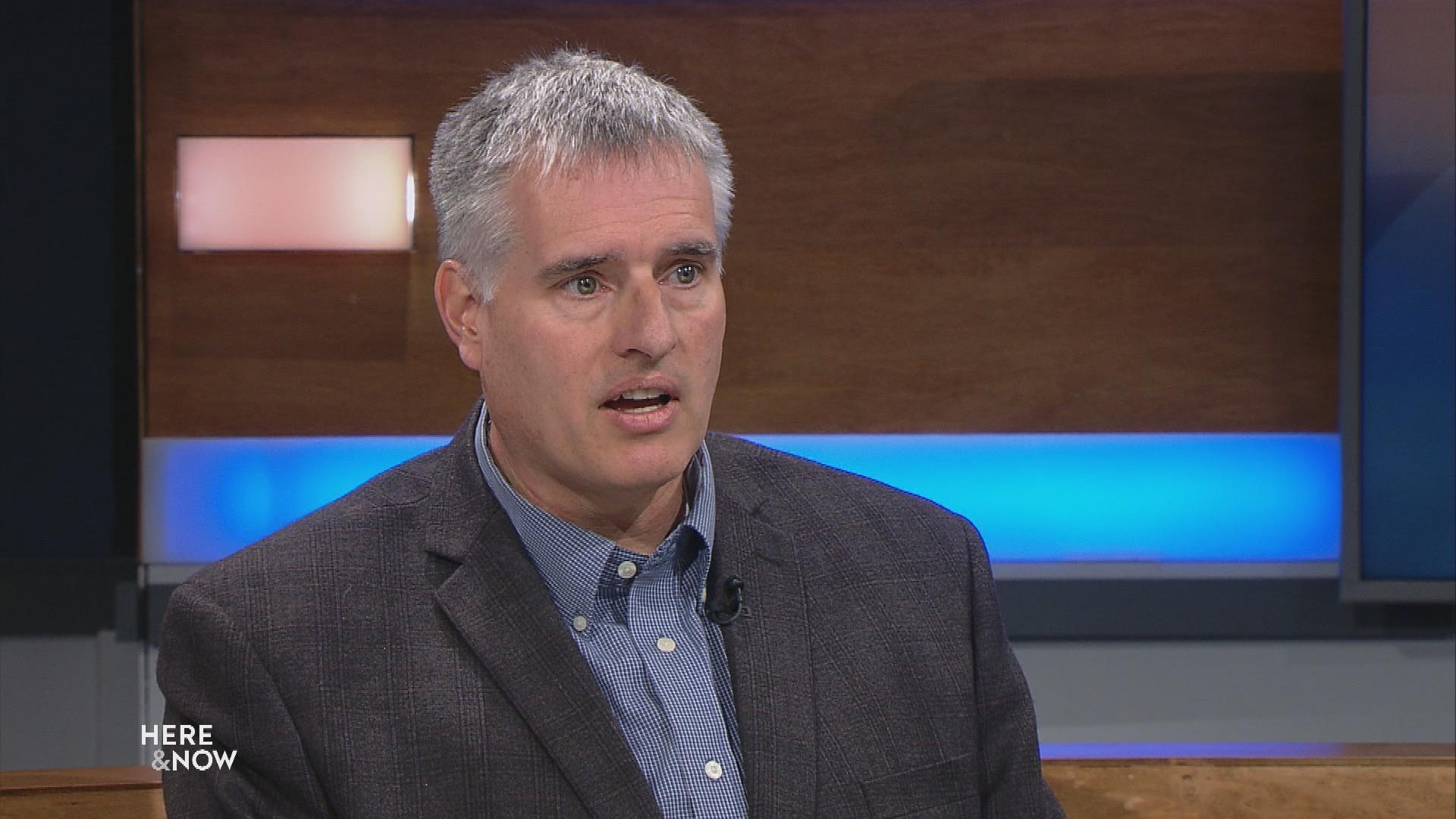 How to Prepare for COVID-19 in Wisconsin
Deputy Administrator of the State Department of Health Services Chuck Warzecha breaks down how Wisconsinites can prepare for a potential spread of COVID-19, formerly known as the Novel Coronavirus. This week the Centers for Disease Control declared that the virus has the potential to spread even more widely in the U.S.
February 28, 2020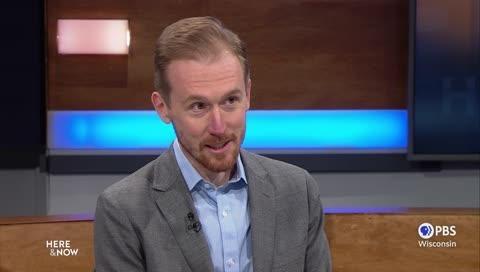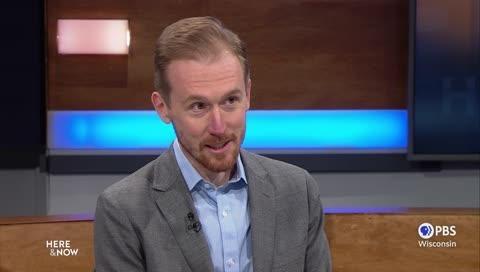 UW Researchers Work to Understand Novel Coronavirus
Scientists at the university have been working to get ahead of the virus and recently received a sample from Wisconsin's first confirmed case last week. Tom Friedrich, a researcher with the UW School of Vet Science, talks about his lab's approach to virus studies as related to the Coronavirus outbreak.
February 15, 2020 • South Central Region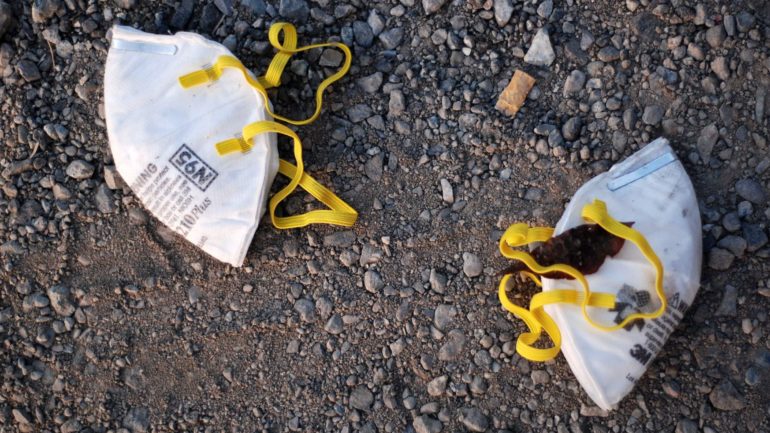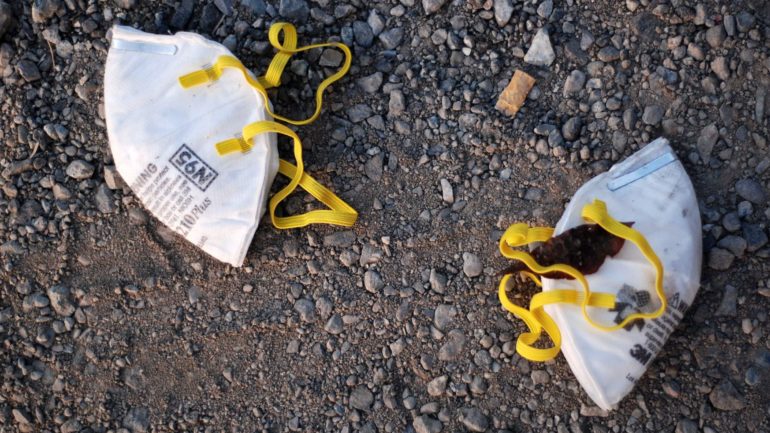 WisContext: The Novel Coronavirus, Face Masks and When to Use Them
The novel coronavirus sweeping through China and rippling across the globe is invisible to the naked eye, but one of its effects is increasingly conspicuous on sidewalks, public transit and doctors' offices around the world: the widespread use of face masks.
February 10, 2020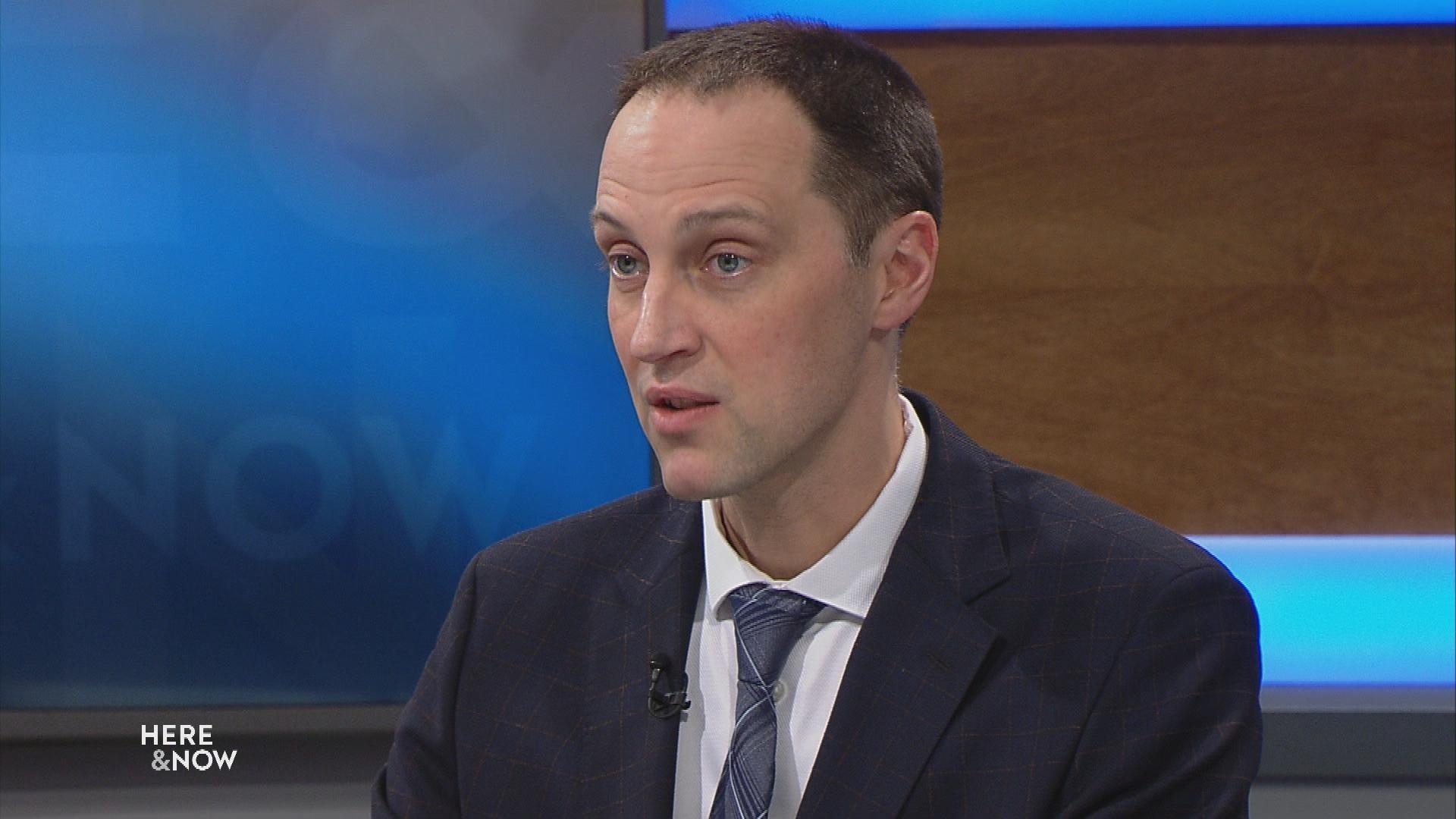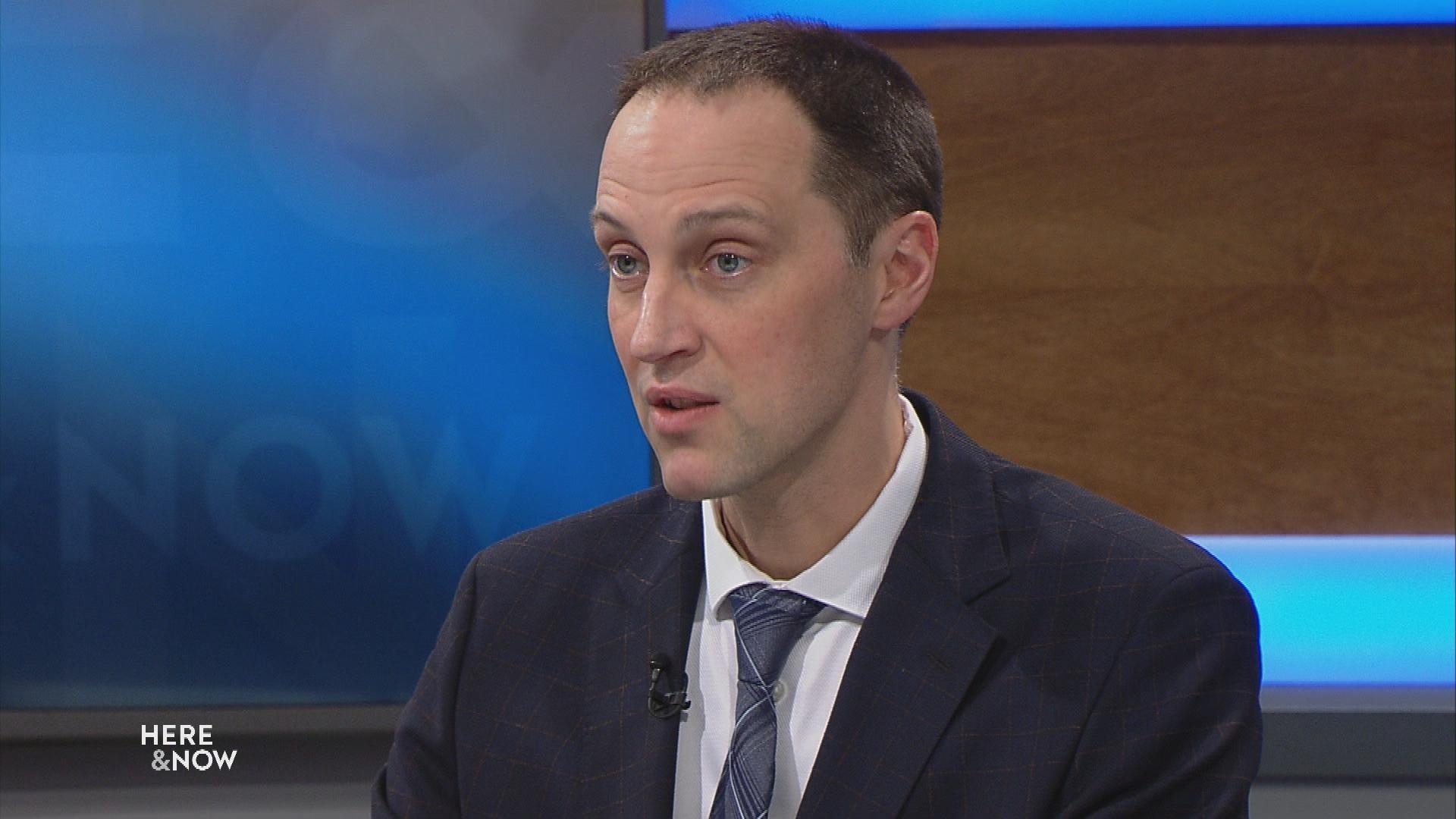 DHS Monitors 14 people for Coronavirus in Wisconsin
Wisconsin Epidemiologist Ryan Westergaard discusses the first case of the novel coronavirus in Dane County. Westergaard also talks about new pending investigations and if the virus could potentially spread in the region.
February 10, 2020 • South Central Region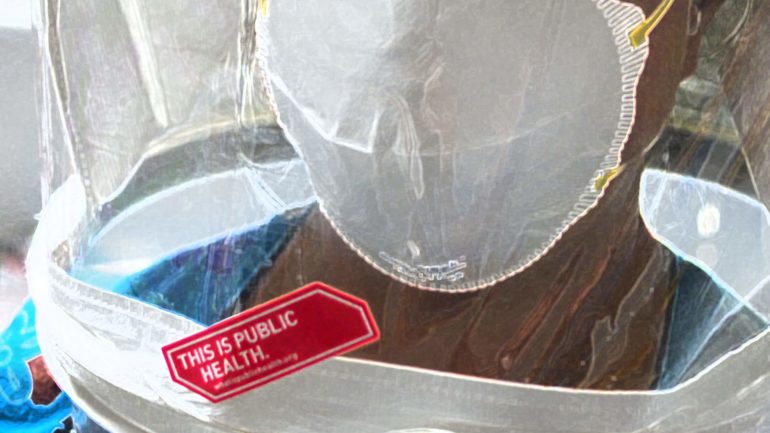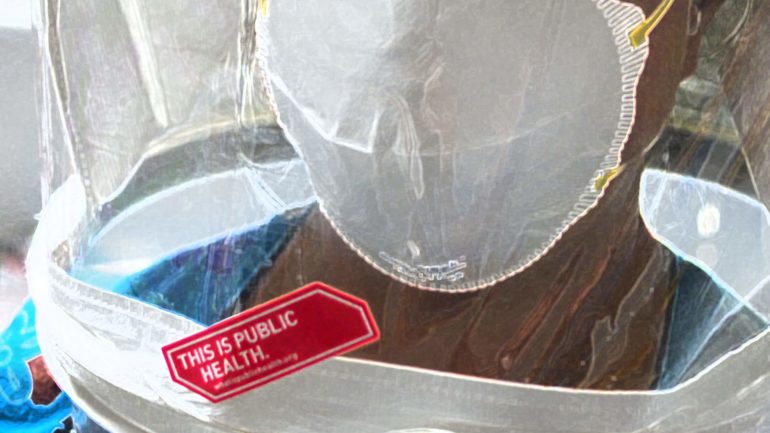 WisContext: The Novel Coronavirus and How Isolation and Quarantine Authority Works in Wisconsin
In the arsenal of weapons available to public health officials for combating outbreaks of infectious disease, quarantines are among their most serious options. As a result, quarantines are usually reserved for the most serious — or potentially serious — public health threats.
February 5, 2020 • South Central Region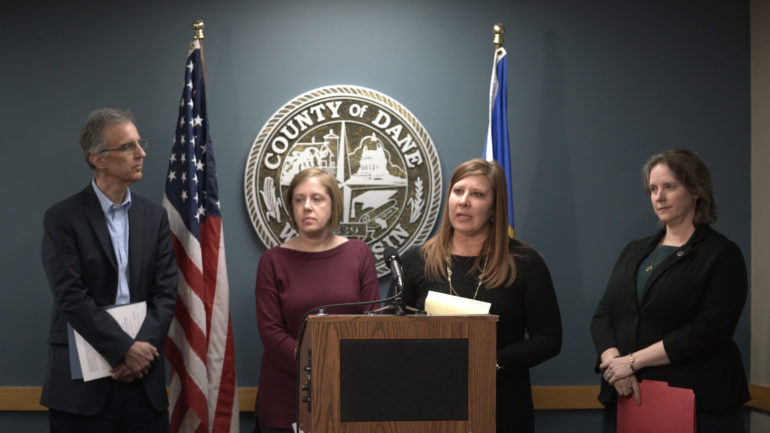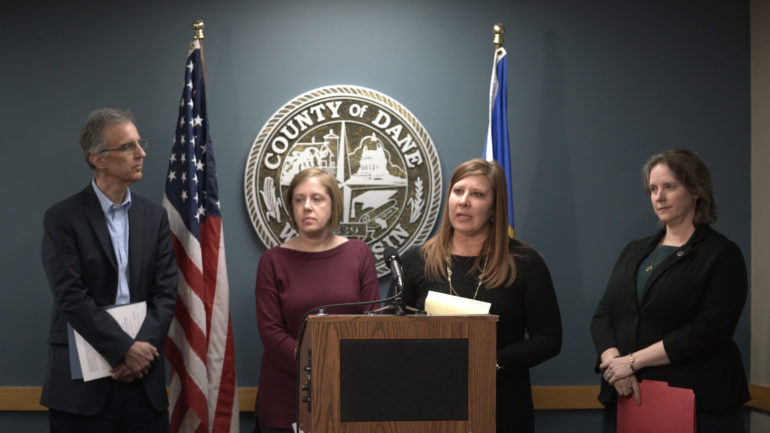 Health Officials Confirm First Case of Novel Coronavirus in Wisconsin
The first Wisconsin case of novel coronavirus was confirmed by health officials Wednesday, while two cases remain pending.  Local officials confirmed that the infected person was a resident of Dane County but that risk of contracting the virus remained low for the general population.  "The overall risk is low," Dane ...
February 5, 2020 • South Central Region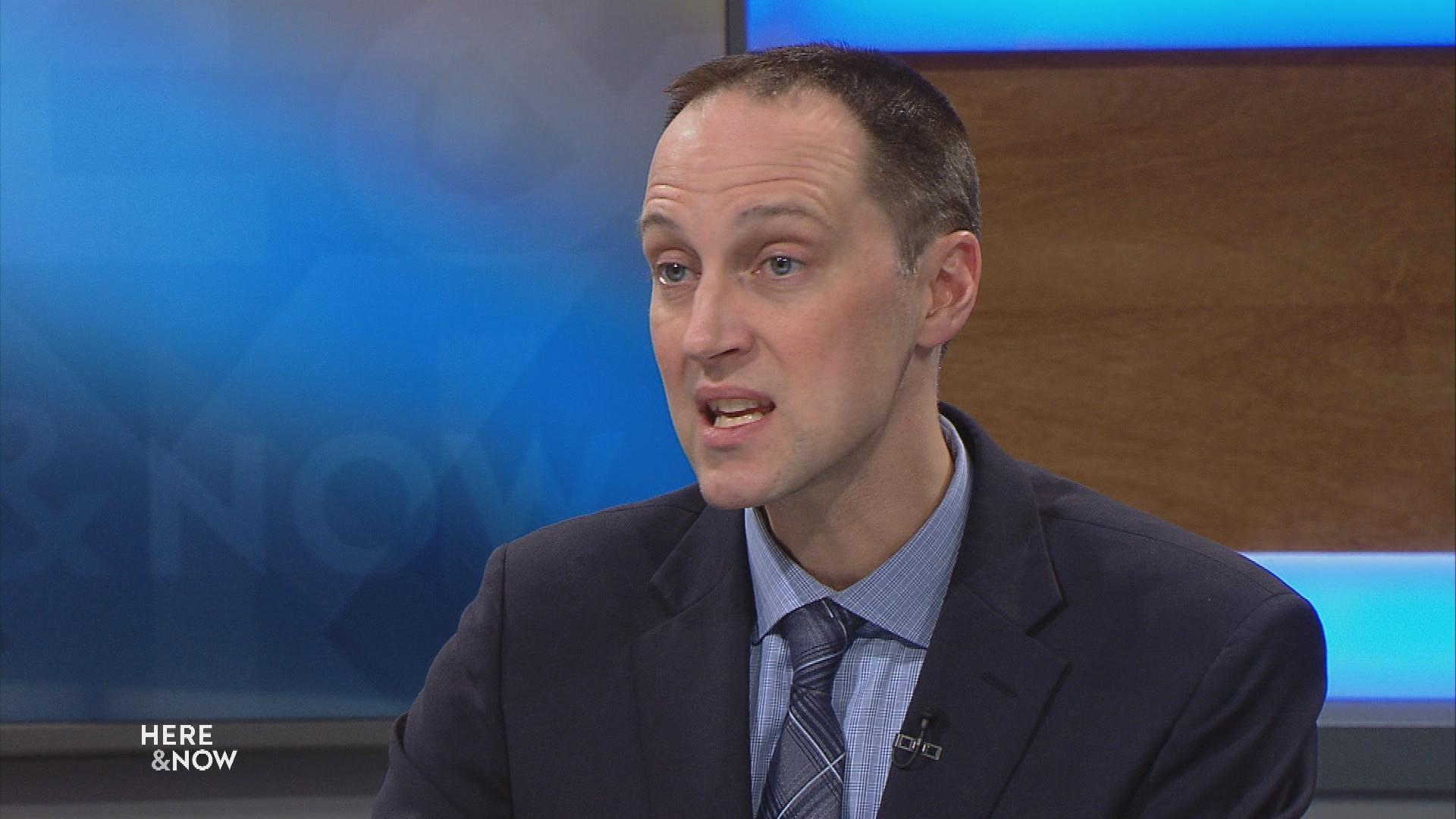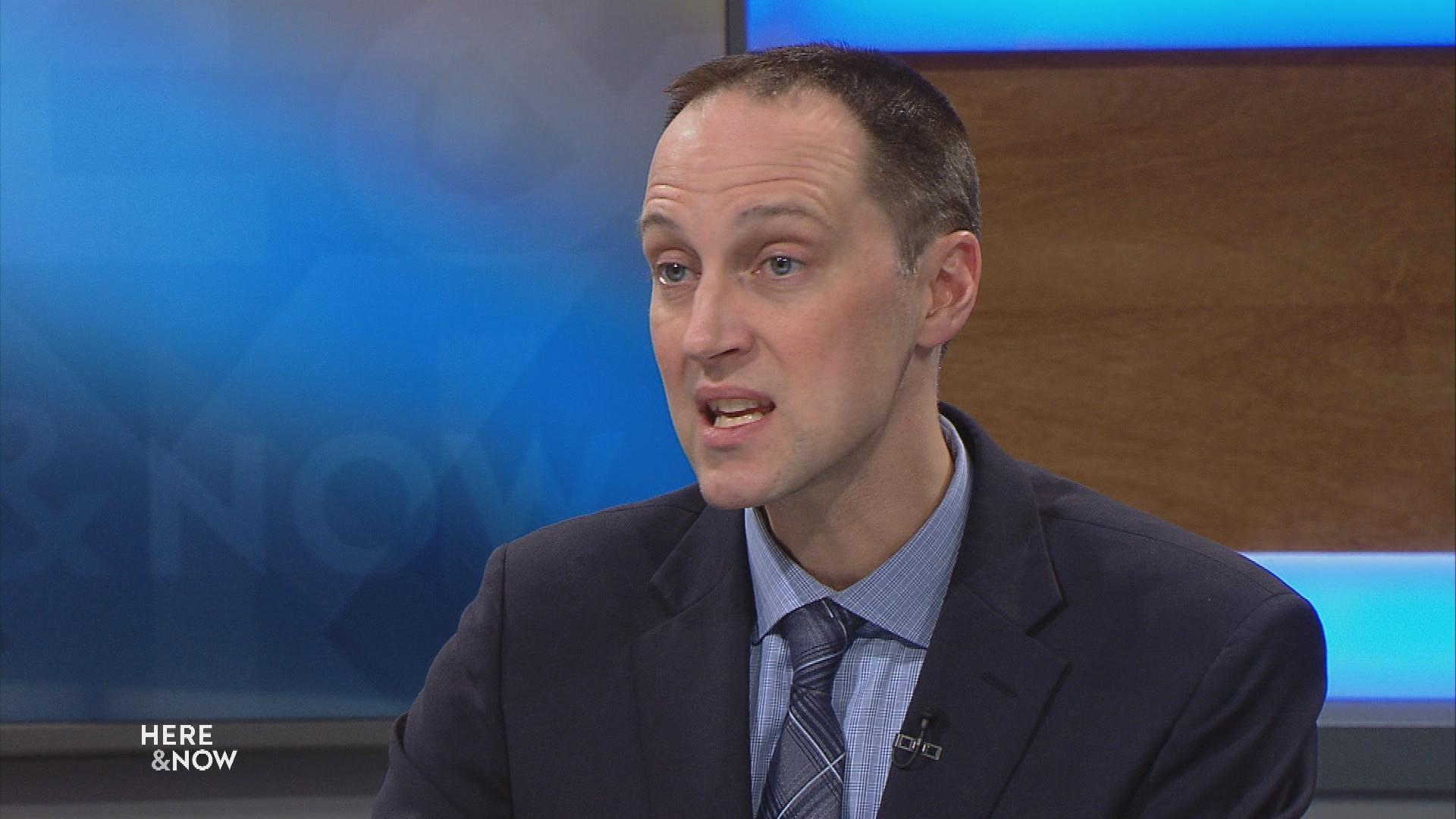 State Updates on Novel Coronavirus
The widespread Novel Coronavirus originated in Wuhan, China but as anxieties rise around the world, communities are working to prevent local outbreaks. Wisconsin's state epidemiologist Ryan Westergaard breaks down the status of the virus here in Wisconsin. Westergaard elaborates on pending cases that involve Wisconsin residents who met the requirements for coronavirus testing.
January 31, 2020
More Stories