Learn Best Practices
Create Dialogue and Action
Reel to Real engages your community with tools supporting local film screening and discussion events. Reel to Real programming pairs an acclaimed, thought-provoking PBS film with local experts and community leaders, bridging the gap between the viewing experience and fostering community dialogue and action. Each event is designed to meet the individual and community at their core. Institutions that participate in Reel to Real — libraries, non-profits, associations, community organizations — see a measurable impact on the richness and depth of discussion and engagement by their members, patrons, stakeholders, and constituents.
Use Film to Spark Meaningful Conversation Around Local Issues
Film is a great conversation starter, and a safe and constructive way to bring diverse perspectives and marginalized voices to the front. Combine that with facilitated discussions, thoughtful local topic experts, and plenty of space for the community to interact and you have the recipe for powerful and meaningful dialogue. PBS Wisconsin has curated a rotating collection of local and national documentaries, films, video lectures and more to help libraries and community organizations design events and discussions around a myriad of crucial issues. Partner with us – it's free, relevant and fun!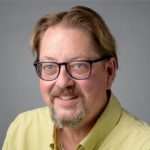 "In my time at PBS Wisconsin, I've seen firsthand how the collective viewing of one of our films, documentaries or series ignites and transforms a local community. The medium of film and educational television has a special quality that creates easy and generative conversation among strangers and friends. It offers safe and fertile ground to discuss a wide range of challenging, sometimes difficult, always inspiring themes. The engagement of local experts situates the topic of a PBS film or program close to home, illuminating how the social, cultural, political, or geographic issues foregrounded by the content are observed, experienced, understood, and addressed in our Wisconsin communities."
MICHAEL HARRYMAN
Director of Communication & Community Collaboration
Engage Your Community and Expand Your Audience
With Reel to Real, you design the engagement experience for each event – beginning with the film you choose. Build excitement, spark critical conversation, and ensure your audience has a smooth experience by tailoring the screening for your community.
Browse our evolving collection of documentaries, Wisconsin productions, lectures, and more.
Select a title (or several!) you'd like to screen for your community or organization, or focus on an issue or theme. Make the request via the film's selection page, and we'll send it your way.
Build an event and foster a discussion using the screening as a starting point. Serve your audience best with a virtual, in-person, or hybrid screening.
The key to Reel to Real is fostering learning, impact and action in your community. Our team is ready to help you engage with film as a touchstone for engagement.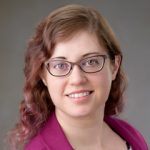 "I'm the Community Engagement Manager at PBS Wisconsin, which means I use your input to create community events that connect your Wisconsin neighbors. The Reel to Real program brings this connection to your fingertips, and I'm here to help you with our top film selections, best practices and customizing the experience to your community."
CAROL GRISKAVICH
Community Engagement Manager
Get Feedback For Continuous Improvement
When you ask your audience for feedback after an event, they feel valued and seen as active participants improving your programming. Follow-up with the audience who registered and thank them. Provide additional resources, survey links and invite them to engage with you again by promoting a future opportunity. Send your survey when their experience is still fresh in their mind and they remain motivated to participate. Always thank your partners, panelists/experts, volunteers, facilitators, and any funders, and share evaluation feedback with all of them. Resources like Google Forms and Survey Monkey allow you to create a simple form to collect data and invite attendees to reply via a computer or smartphone.
Simply asking for feedback isn't helpful unless you analyze what your attendees have to say. By listening to and acting upon results, you build trust with your audience, spark creative and productive ideas, and gain new energy with different viewpoints.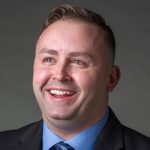 "As a PBS staffer steeped in a variety of volunteer and member engagement, I deeply value our relationship with our audience. When a person participates in one of our events, my hope is that this marks the beginning of long and trusting exchange with our institution that confers to them all the benefits embedded in the mission of PBS Wisconsin — learning, local community building, ongoing enrichment. As you map out your Reel to Real program, I'm happy to extend what I've learned about and from our members and participants to help you establish and cultivate a relationship with your own audience that extends beyond just one event."
MIKE MCKENZIE
Volunteer Manager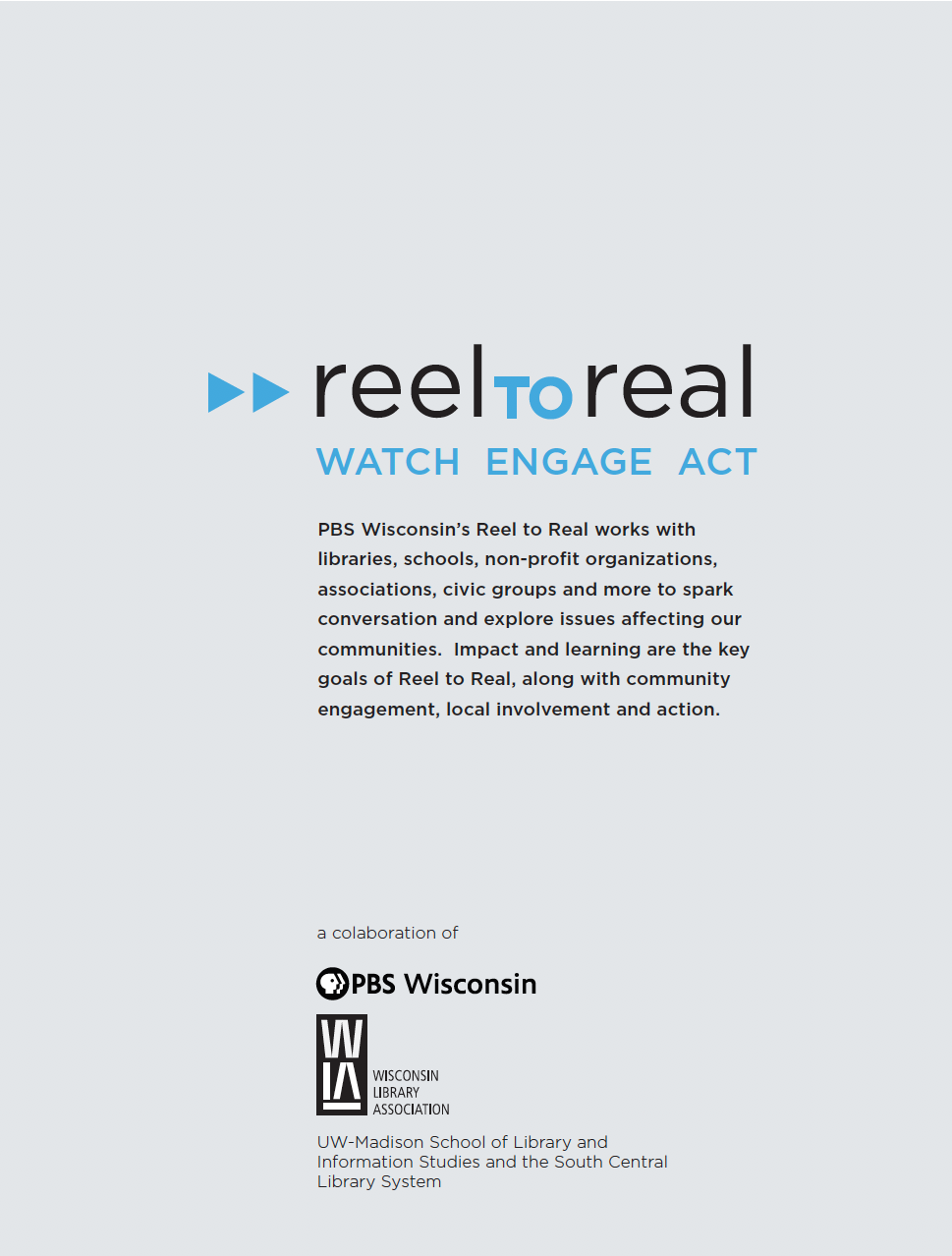 OUR REEL TO REAL SCREENING GUIDE
Here's our quick guide to help you have a successful Reel To Real screening, whether virtual or in-person.