What We Watch: Laura Schultz
April 28, 2020 Alyssa Beno Leave a Comment
Laura Schultz is Auction manager for PBS Wisconsin. Our Auction is an annual online event that raises funds to support the programming and educational outreach activities of PBS Wisconsin. This year's online Auction will be held later in 2020. In the meantime, we asked Laura about her top public TV picks and here's what she said about them!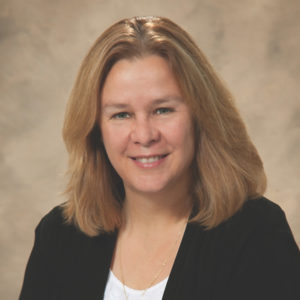 1. Escape to the Chateau
Escape to the Chateau is very interesting to watch. Those who like shows featuring family, Europe, remodeling, starting a new business venture, decorating will be intrigued by this program. It's so interesting watching parents raise young children in a chateau badly in need of so many repairs and how they get it done.
2. FRONTLINE
FRONTLINE offers such an in-depth look (from both sides) of issues in society today. The variety of hot button subjects covered makes me want to see every show. Online viewing helps me learn more about these stories, people and issues.
3. Antiques Roadshow
A longtime favorite is Antiques Roadshow. Before I worked at PBS Wisconsin, I had the opportunity to attend a Madison filming and bring my two items in. What a wonderful experience I had with my mom, mother and father-in-law. I remember my items I brought in (but not the value), but the thrill of meeting the celebrity appraisers and seeing the production is a great memory.
While the Madison episode of Antiques Roadshow Laura mentions isn't available for streaming, we thought we'd share an Antiques Roadshow special, "Treasure Fever," exploring the artifacts and artistry with health and medicine history across generations.
ANTIQUES ROADSHOW – Treasure Fever
Laura also shared the impact that PBS has had on her family and on her life.
If you could do one activity with a PBS show host – past or present – what would it be and who with?
Oh, definitely Mr. Rogers. I'd love to have a chat with him over a cup of tea or coffee. My brother, Steve, got to meet him when he worked at Disney World and Mr. Rogers was there for a Christmas concert. My brother said he (Mr. Rogers) was just like he was on TV. He took the time to meet and thank everyone.
Thinking back, what's the first PBS show you remember watching?
Sesame Street with my children, Becky and Sam, when they were young. The fun we would have singing along, counting and watching. It's a PBS treasure!